Our 2025 Sustainability & Social Impact Strategy
SMILE: We are reimagining the future for all people, their pets, and our planet.
With a brand that is in more homes than any other, Colgate is presented with tremendous opportunities and new challenges in the area of sustainability and social impact. We began this new decade with great momentum and a sense of accomplishment as we finish the last year of our 2015 to 2020 sustainability strategy. We are now determined to position ourselves for further growth and are setting our sights on something even bigger as we announce our 2025 Sustainability Mission, our three Key Ambitions, and several new important Actions & Targets. Here are some highlights, and we will share more soon.
2025 Sustainability & Social Impact Mission
At Colgate-Palmolive, we are really proud that Colgate is in more homes than any other, so we can and we will create a healthier, more sustainable future for all.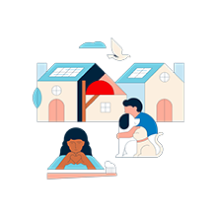 You might also be interested in...