LOCALIZING THE PLAN TOWARDS SUSTAINABILITY
Working hand in hand to become a zero-waste organization, Colgate-Palmolive Philippines invites Filipino
homes to create a healthy and sustainable future - starting with our own home.
As a first step, Colgate-Palmolive Philippines is moving into
recycle-ready packaging, starting with Palmolive sachets and cartons.
INTRODUCING PALMOLIVE
RECYCLE-READY PACKAGING
HAIR CARE SACHETS AND SOAP SACHETS
We have transitioned to a mono-material - a packaging type with only one form of plastic which makes our sachets ready for recycling.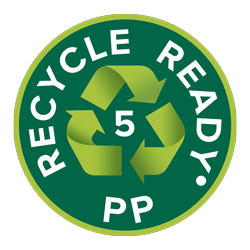 The Resin ID Code Logo and What It Means
The number on the logo is called a Resin ID Code. It indicates the type of plastic material that the packaging is made of. A material classified as Resin Identification Code 5 is made from polypropylene and recyclable in a stream that collects and reprocesses the flexible form of this material.
SOAP CARTON
Did you know: We use paper with high-recycled content (90%). These recycle-ready cartons are non-laminated, making it possible to re-process.
OUR INITIATIVE
We are working on increasing acceptability of this packaging in the recycling stream by building partnerships with recycling and upcycling organizations.
TAKE PART IN BUILDING A SUSTAINABLE FUTURE
Colgate-Palmolive Philippines is committed to taking part in a more sustainable lifestyle -- for the people, communities, and the planet - and we're working on building partnerships with key organizations to move towards achieving our sustainability goals.