Colgate has reached 1 billion children, and that's just the beginning. Colgate is on a mission to create a zero cavity future for all.
What can a healthy smile do? A healthy smile can inspire confidence, open doors, and launch dreams.
Colgate is championing a zero-cavity future, free from the world's most prevalent chronic disease, tooth decay. And the Colgate Bright Smiles, Bright Futures® oral health education initiative is at the heart of our commitment to end cavities. Since 1991, our global program has touched the lives of more than a billion children, providing free oral health education and dental care in over 80 countries. Kids learn powerful habits like brushing twice a day with fluoride toothpaste. They laugh and feel empowered to keep their smiles healthy for a lifetime.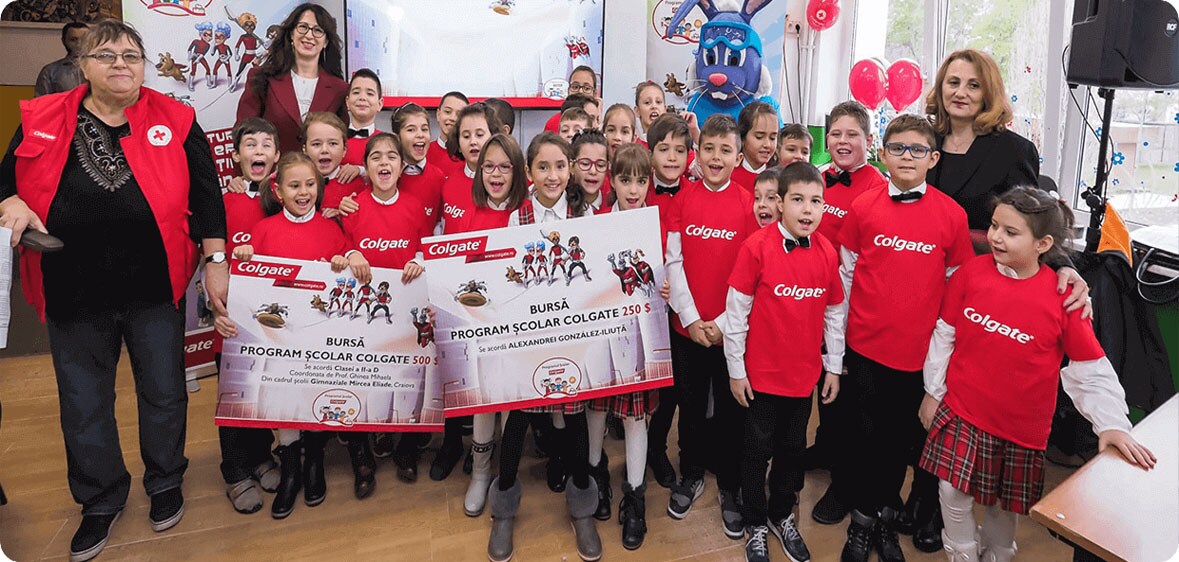 We don't do this important work alone. We partner with parents, teachers, dental professionals, and governments, combining our expertise to accelerate progress through our proven curriculum and advocacy, ensuring that cavity prevention remains a top global health priority. Working together, we will reach two billion children by 2025.
You might also be interested in...