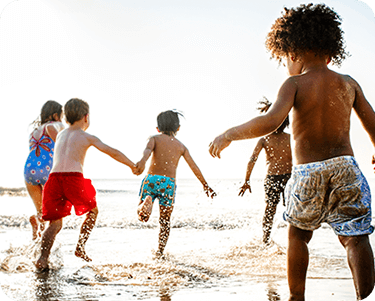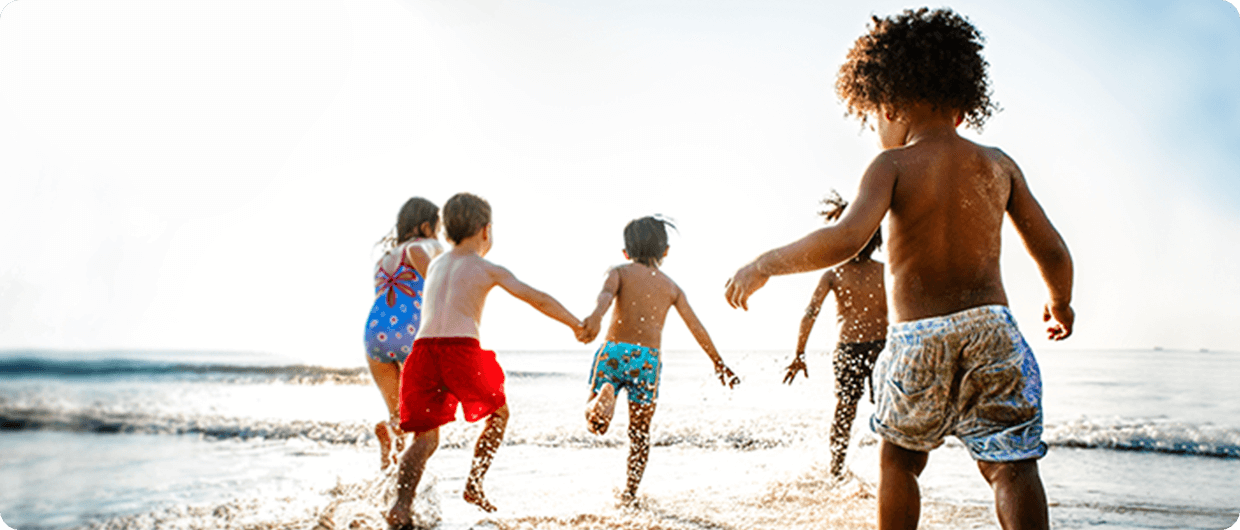 At Colgate-Palmolive, we're taking definitive actions that make better use of plastic, extend its lifespan and replace it where appropriate, all to eliminate the scourge of plastic waste.
By Greg Corra, Director, Global Packaging Innovation & Sustainability
September 2020
Plastic is amazing. Lightweight, strong, versatile and inexpensive. Capable of safely containing and preserving all kinds of products as they journey from the factory to your home. Remarkable really.
Didn't expect that from someone dedicated to sustainability? Well, this is a frank conversation about real choices for real change.
Plastic's utility is the very reason for the ubiquity of plastic pollution in our environment today. Most everyone uses it because plastic is often the "best" choice. We've become addicted to its benefits.
But now we're experiencing the reckoning of unintended consequences. Too much plastic, being used too few times, ending up in landfills, or worse, fouling the ocean and other wildlife habitats.
At Colgate-Palmolive, we're committed to help change that. Our ambition? Eliminate plastic waste.
In our 2025 Sustainability Strategy, we've pledged to design and deliver circular and alternative solutions for all Colgate products, aimed at zero plastic waste to the environment.
We're taking a comprehensive approach to reach this aggressive goal. By 2025, we will:
There's no silver-bullet solution to plastics pollution. We must tackle plastic waste across the entire value chain.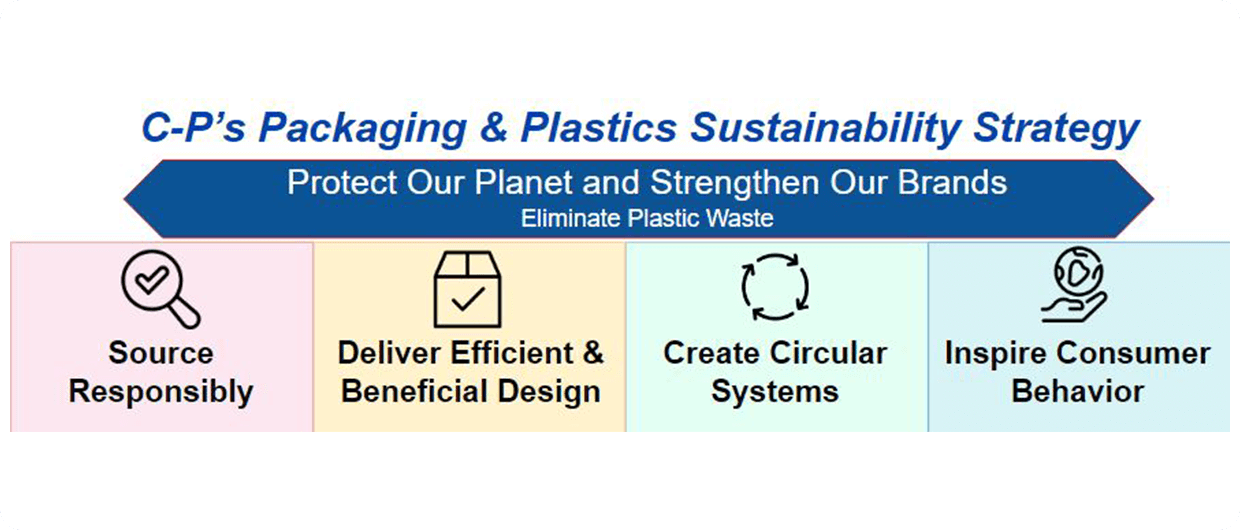 And as we seek alternatives, we must weigh their total environmental impact and ask tough questions.
Recently we looked at using glass bottles instead of plastic ones for a liquid product. But due to their weight and the energy required to produce and ship, the greenhouse gas emissions from the glass bottles were over 3.5x higher than using 100% recycled plastic. What's the right balance?
We don't have a simple answer. What we do have are definitive actions that make better use of plastic, extend its lifespan and replace it where appropriate, all to eliminate the scourge of plastic waste.
Here's a look at several approaches, with examples from the 400+ plastics-related projects Colgate has underway.
Reimagine Packaging & Product Forms
How might we forgo plastic altogether? We're exploring alternative materials that offer environmental advantages.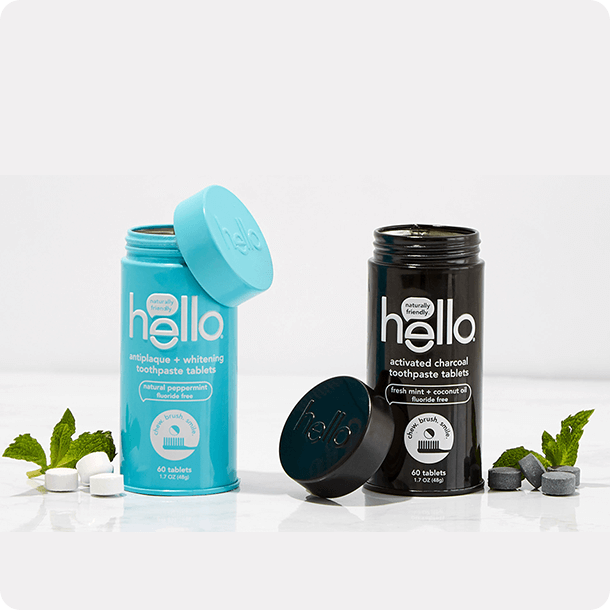 Innovative product formats that allow for plastic-free packaging -- like these toothpaste tablets from our hello brand packaged in a refillable, reusable tin container -- are already on the market.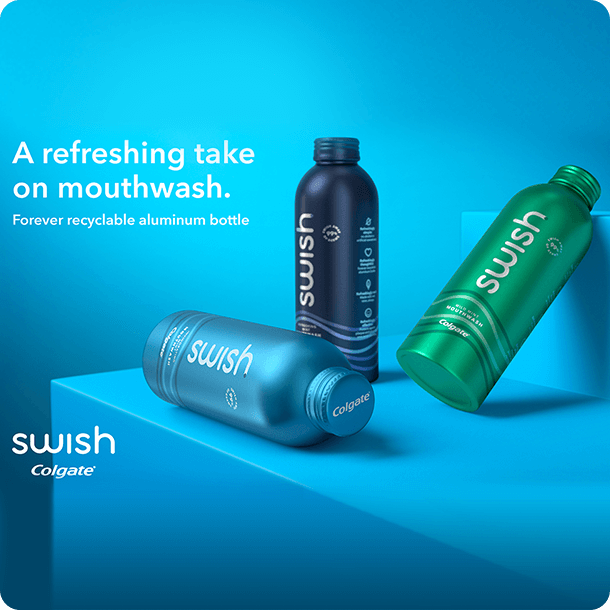 Aluminum bottles make our new line of Swish mouthwashes a standout presence.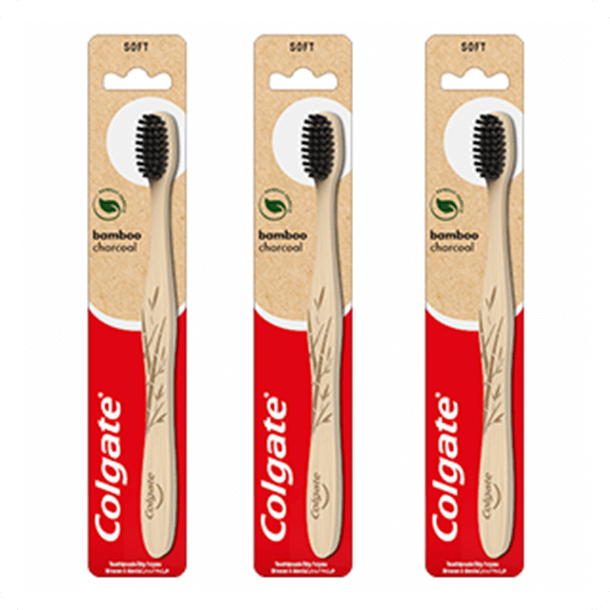 And Colgate Bamboo Toothbrushes feature compostable handles made from natural bamboo. All packaging for the line is plastic free, made from recyclable cardboard.
We're currently testing myriad new ideas across our product portfolio. A lot more is in store, so stay tuned.
Reduce the Plastic Required
What you don't use, you don't need to manage.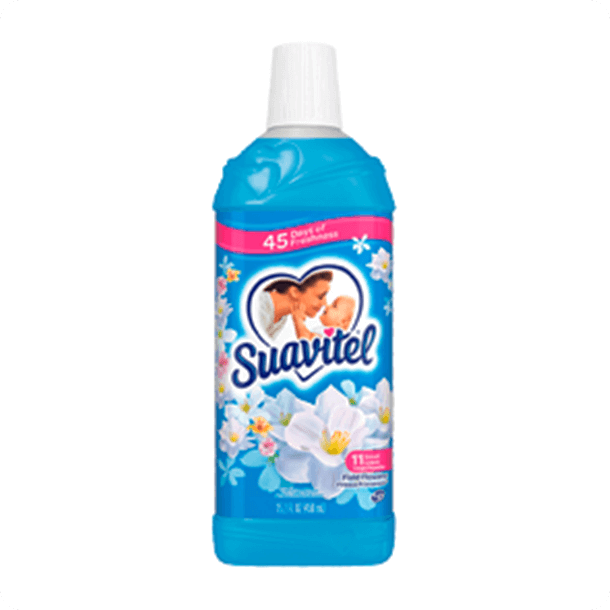 By design, we're continuing to create thinner, lighter plastic packages, reducing the amount of plastic to the bare minimum aka "lightweighting." In Mexico, for example, we reduced the weight of the cap used in Suavitel fabric softener's 450ml bottles, saving 72 metric tons of plastic per year.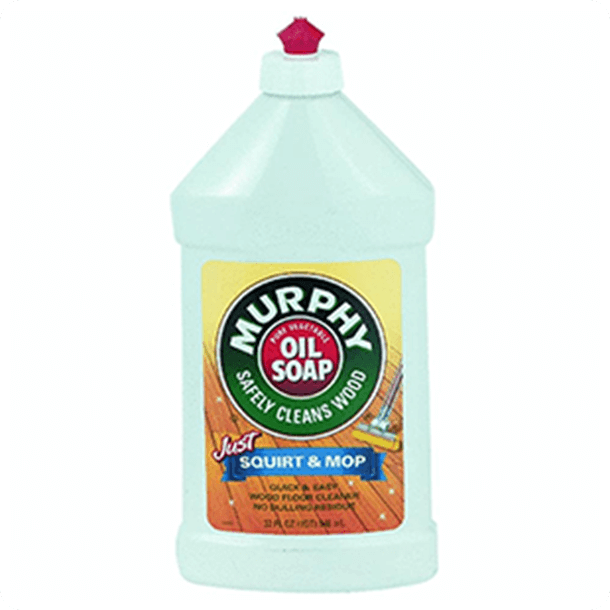 A clever twist to a package's functionality can eliminate plastic elements like trigger pulls. Our Murphy's Squirt & Mop dispenses by squeezing the bottle, no extra trigger spray mechanism required.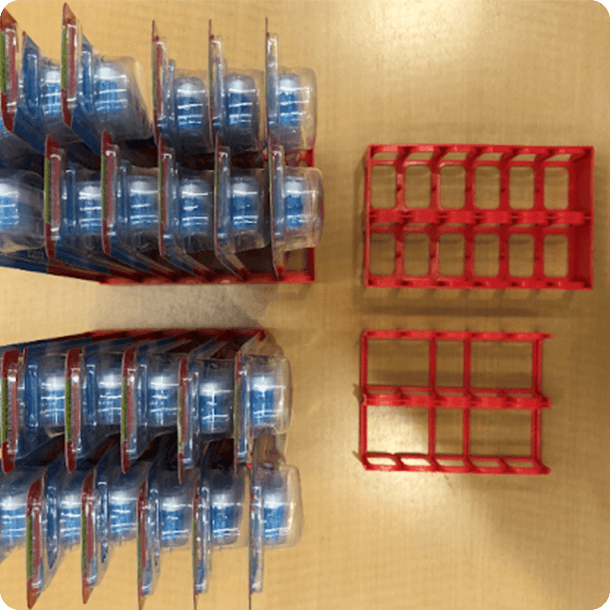 We're also reducing plastic used for shipping and for display at the retail shelf. These redesigned red toothbrush display trays now use 50% less plastic.
Rev Up Recyclability + Recycling Infrastructure
Recycling has a lot of fans, including us. More of our packages than ever are made from widely recyclable PET and HDPE (and none include PVC plastic) as we aim for all recyclable, reusable or compostable packaging.
Our greatest innovation to date has been a first-of-its-kind recyclable toothpaste tube, an apropos advancement for the world's leading toothpaste brand. These recyclable tubes are now rolling out across global markets. Even better: We've already shared this technology with 15+ other companies to help speed industry's transformation.
But innovating a newly recyclable package only works when there are local systems available and amenable to processing it. Infrastructure is everything.
We've partnered with The Association of Plastics Recyclers and RecyClass to approve our pioneering tube for recycling in existing HDPE plastic bottle recycling streams. We're working with The Recycling Partnership's Pathway to Circularity to further acceptance of these tubes by more municipalities and recyclers.
Colgate is also deeply involved with plastics-reform networks like the Consumer Goods Forum Plastics Waste Coalition of Action, Re:Source Plastic and U.S. Plastics Pact which bring together private companies, NGOs, governments and recyclers to expedite recycling best practices. And with Closed Loop Partners, we're investing to scale sustainable products, services and infrastructure.
Use More Post-Consumer Recycled Plastic Instead of New Plastic
When we have more plastic in the system available for recycling, we move closer to a circular economy and can cut the amount of new plastic we need.
Currently the demand for quality recycled plastic is higher than the supply. But we continue to work with industry partners to increase the percentage of post-consumer plastic in our packaging to at least 25% by 2025.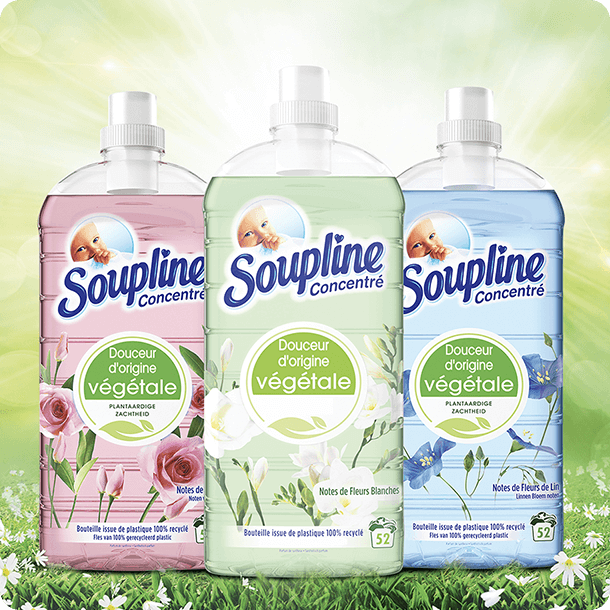 Some of our newest products far exceed this goal. Soupline Plant-Based fabric softeners in Europe, for example, come in recyclable bottles made from 100% post-consumer recycled plastic.
Refill Packages
Another promising avenue is the "buy it once" movement, where a durable package may be repeatedly refilled and reused. We have several pilots underway in this area.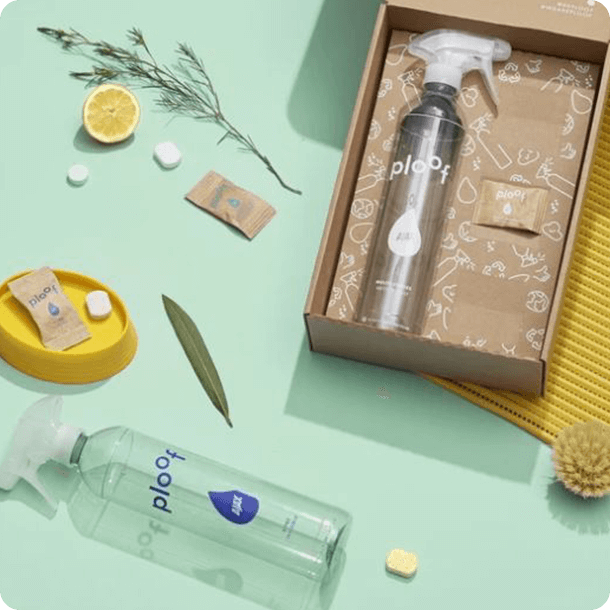 With PLOOF Ajax, which we're testing in France, people buy one reusable spray bottle, fill it with water at home and plop in an effervescent tablet that transforms the liquid into an Ajax multipurpose cleaner. When they need more cleaner, they need only buy more Ajax tablets, packed in paper sachets. No plastic packaging or shipping of heavy liquids required, reducing the overall carbon footprint.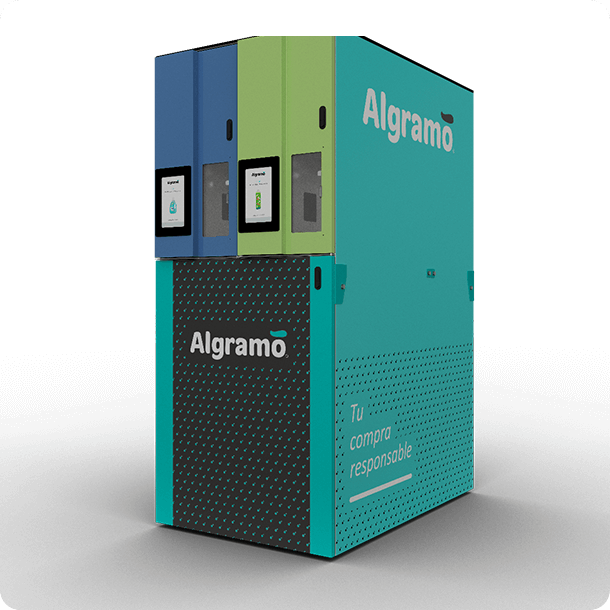 We have established a partnership with Algramo which offers bulk refill stations in residential areas and retail centers. People bring their empty containers and replenish their supply of items like Softsoap without buying any new packaging. We're currently testing Algramo's "refill on the go" model in New York City.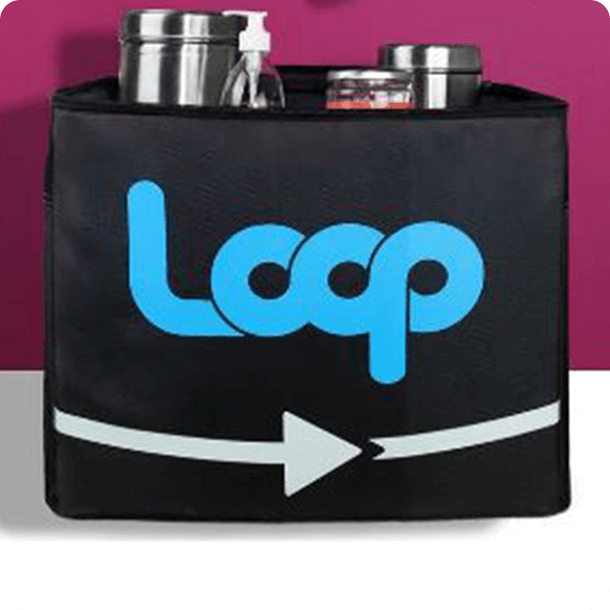 With Loop, people receive and return reusable containers of some of their favorite products, much like the 1940s milk deliveries in glass bottles to households. In 2021, we'll have Colgate products in the Loop!
Recover Plastic
Tons upon tons of plastic get tossed in landfills and other undesirable places, unable to be recycled. We're challenging ourselves to find ways to recover that plastic and ensure it does not end up polluting the environment.
A priority target: Manual toothbrushes. People throw away an estimated 7 billion toothbrushes each year, many of them made by Colgate.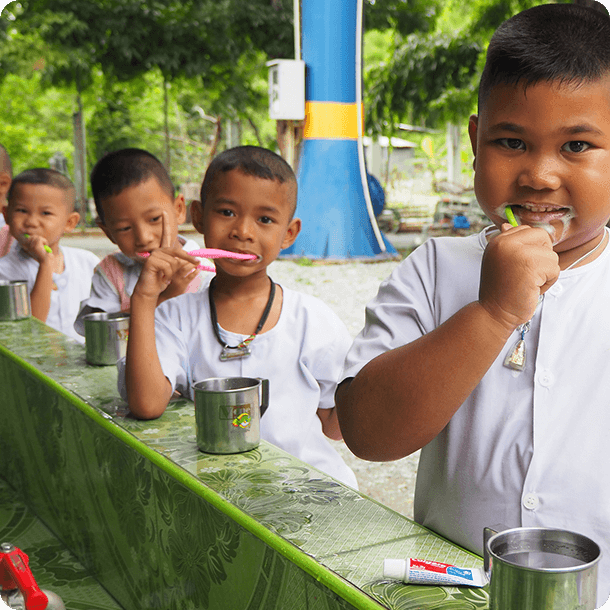 We're expanding our bamboo brushes and launching new designs that use less plastic and more recycled plastic. And while we've partnered for years with TerraCycle to recover toothbrushes and other oral care waste, we're now stepping up our game. We're launching the "Brush Recovery Project" to collect toothbrushes. Combining entrepreneurial thinking from academia, NGOs and the private sector, we expect the project to emerge with a multiple-pronged approach to ensure used brushes do no harm.
Believe Change Is Possible
I've shared just a sampling of our ongoing efforts to eliminate plastic waste (many remain confidential as of this writing).
The scale of plastics pollution can make our mission to create a healthy, sustainable future feel insurmountable. However, not so long ago, people also believed the Cold War would never end, smallpox would always be with us and Mars would only be seen through a telescope.
Through collaboration, innovation, and--most importantly--a hefty dose of optimism we can conquer plastic waste. It will take everything we have, things we have not yet thought of and everyone summoning the courage to put their optimism in action.
You might also be interested in...