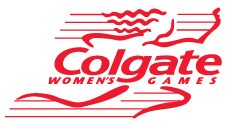 Dear Members of the Colgate Women's Games Community:
We hope this note finds you and your loved ones safe and well during these unprecedented times.
For 47 years, the fall has been an especially exciting time for those of us involved in Colgate Women's Games because it usually signals the coming launch of our season. Unfortunately, with the ongoing health risks associated with the COVID-19 pandemic, this year is different. After much deliberation and with inputs from public health officials, we have made the decision to cancel the 2020-2021 season of events. We have made this decision with a heavy heart but with the confidence that we are doing what is right to protect our athletes and their families, coaches, staff and partners.
Still, we want you to know we are as committed as ever to the girls and women who participate in Colgate Women's Games and also to the coaches and parents who cheer them on along the way. In fact, our team is working hard to enhance the benefits of the program and to stay connected with you during this season. We will update you on our efforts in the coming months, so please stay tuned. Register for updates below and follow us on Instagram.
In the meantime, thank you for your support and understanding. We look forward to the day when we are able to be together in person. We'll be back, and better than ever!
Sincerely,
Cheryl Toussaint
Meet Director, Colgate Women's Games