Giving Employees the Freedom To Innovate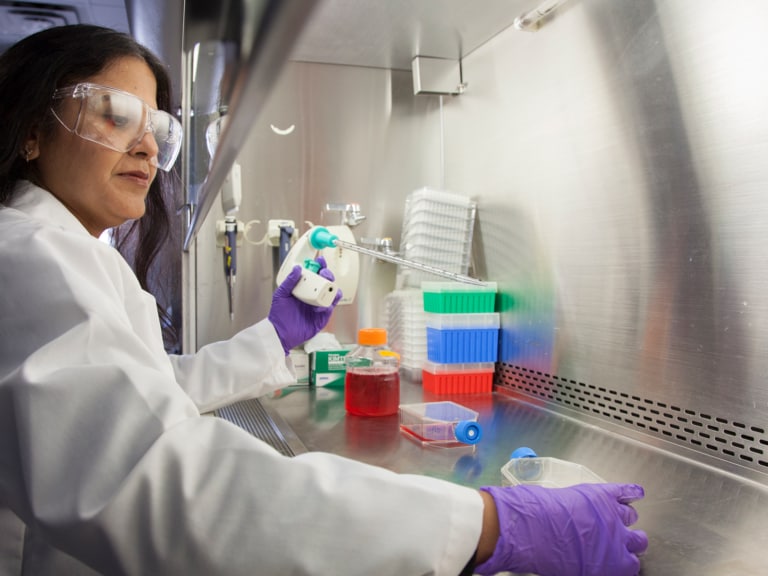 The Colgate Innovation Fund Grant empowers Colgate employees to pursue their passion projects, wherever they may lead.
Passion is innovation fuel. It propels us to challenge ourselves, to solve the hard problems, to keep at it in the face of seemingly insurmountable odds. And it's why the Colgate Innovation Fund Grant exists — to empower Colgate's people to pursue projects of their own, projects that they feel are vital and aligned with Colgate's purpose to reimagine a healthier future for all people, their pets, and our planet.
In 2014, the Technology Innovation Fund and the Global Innovation Fund — two separate entities within Colgate dedicated to providing employees the opportunity to work on innovative projects outside the scope of their current workload — came together to create the Innovation Fund Grant.
Over the past eight years, the Colgate Innovation Fund has been providing $3 million annually to Colgate employees who have an idea for an innovative project that aligns with Colgate's internal strategy.
"The Innovation Fund Grant enables people to pursue what they believe is innovative," Sharon Kennedy, Colgate's Director of Global Technology Center in Brazil and co-chair of the Innovation Fund Grant, said. "If there's something you really want to do, this is the route to take. It gives you the freedom to innovate without the constraints of creating a definitive product."
Interested employees create proposals that are eventually graded and approved three times a year by cross-functional committees of global employees. Winners are granted up to $50,000 and have 12 months to bring their ideas to life.
In 2021, the Innovation Fund Grant received more than 100 proposals. Nearly 70 different proposals were approved, and Kennedy notes that the team members behind these proposals weren't contained to one focus of the business. Marketing, R&D, Manufacturing, and other teams have been awarded funds in the past.
When team members do these projects, they may help us transform even faster as a company."

Sharon Kennedy, Co-Chair of the Innovation Fund Grant
"These do not have to be projects that are supported by senior leaders — it's for anybody in the company who has an idea," Kennedy said. In addition, grants can be used by internal employees to collaborate with external partners, like startups or academic institutions.
One of the recipients of an Innovation Fund Grant, the Digital Ethnography Project, sought to bring a qualitative research platform to divisions across Colgate-Palmolive to capture feedback from people that matter to us in the moments that matter most to them.
By tapping into the power of dscout, a qualitative research platform, consumers use their own smartphones to capture in-the-moment feedback as they try products and share their rituals and habits. From China's Gen Z beauty revolution to U.S.-based Skin of Color care routines to South African shop-alongs, Colgate has been able to get closer to diverse consumers across the globe.
When researchers are invited into the everyday lives of people using Colgate's products, they gain a deeper understanding of things they can do to have a positive impact. That human feedback, amplified across the globe, spurs real innovation and gives rise to new and better products.
And, once they realized the value of the knowledge gained using dscout, the team started to leverage the platform to gather comprehensive user insights and inform product direction earlier in the creation process.
Going forward, Kennedy would love to see more digitally-focused proposals submitted, like advancements in digital analytics and e-commerce, or coding methods that make processes more efficient. Where there's a problem to be solved, there's likely someone within Colgate-Palmolive who could help solve it through the Innovation Fund Grants.
"When team members do these projects, they may help us transform even faster as a company," Kennedy said.