Connected: The Story of the World's Smartest Toothbrush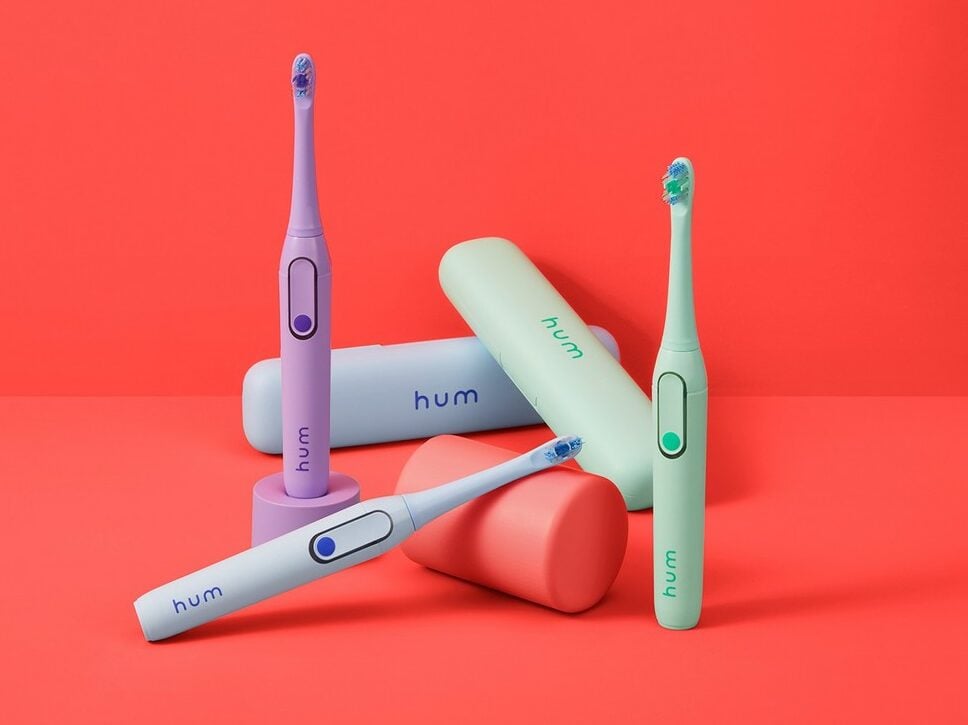 How an AI-enabled toothbrush was given a new life, new look, and a massive global reach with help from the innovative teams at Colgate.
Engineer, entrepreneur, and father of three, Thomas Serval wished his children were excited to brush their teeth. While the rest of us may try to coax our younger ones with stickers, songs, or even the self-defeating sugary treat, Serval invented a new type of toothbrush.
He called it Kolibree. Integrating a miniature accelerometer, gyrometer, magnetometer, and Bluetooth transceiver inside the shell of a standard-size electric toothbrush, Kolibree was a pioneer in the smart toothbrushes market.
But the Kolibree journey was just the beginning of something much larger. In 2018, Kolibree entered into an agreement with Colgate, allowing the innovative teams at the company — from Marketing to Manufacturing, Design and others — to further iterate and improve on the technology of Kolibree and to create a smart toothbrush that not only teaches people to brush better but also teaches itself smarter ways to do so.
The name of that toothbrush?hum by Colgate.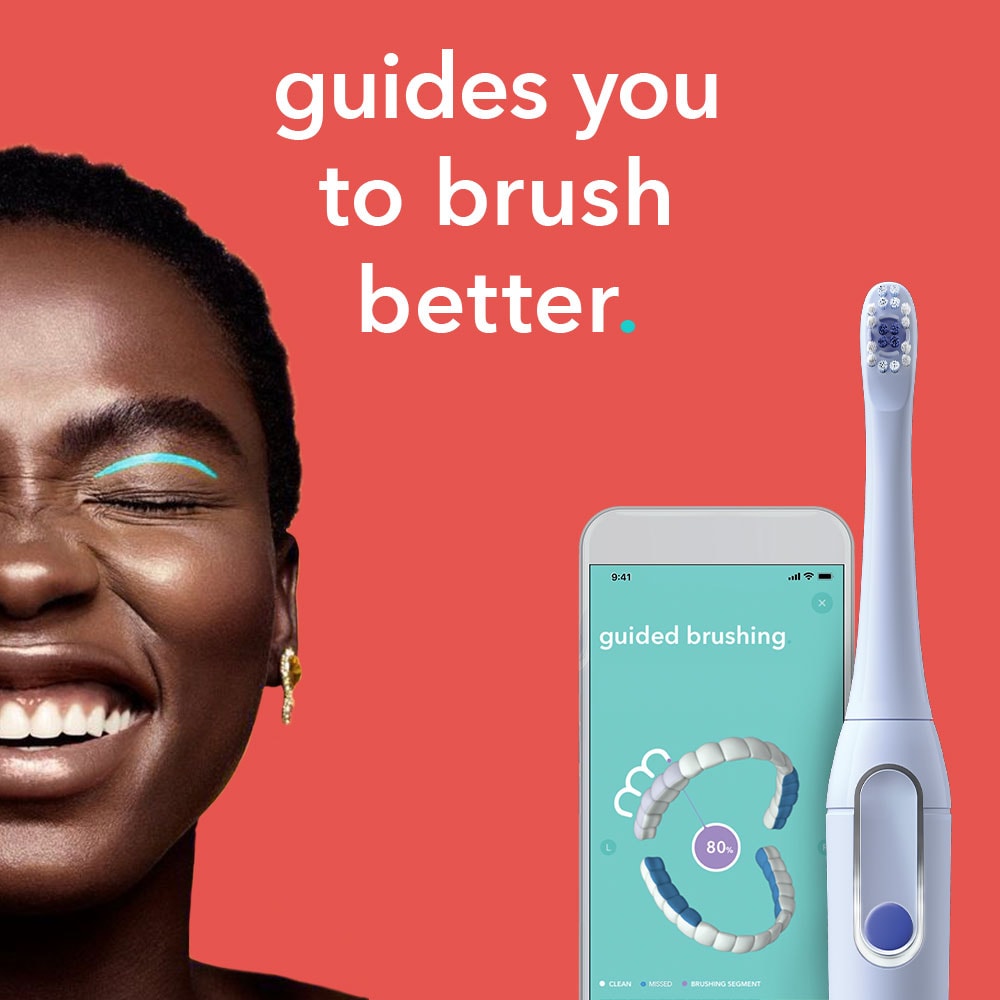 hum — the smart connected toothbrush and the companion app — has created an all-inclusive oral care experience for brushers all around the world.
In 2014, the Kolibree brush showed real-time brushing performance by sensing the position of the brush head within the mouth, indicating which spots were properly cleaned and which needed attention. This data, compiled over time, provided the brusher with a true picture of their brushing habits — good, bad, and everything in between.
Three years later, Kolibree's second-generation brush, Ara, would take home a CES Innovation Award. The Ara was unlike any other toothbrush on the planet: By taking raw data from sensors and learning from it, this toothbrush could learn.
Electric toothbrushes may be rechargeable, oscillate at different frequencies, and tout interchangeable heads and waterproofness, but Kolibree brought the world something new. Colgate recognized that this breakthrough technology was not only fresh and flashy but, more importantly, it had the potential to help people secure a healthier future by improving their oral care routines.
"Our external innovation team became aware of the Ara brush and was intrigued by its positive impact on an individual's brushing habits and, combined with Colgate's reach, the potential it could have on the world's oral health," Dr. Patricia Verduin, Chief Technology Officer at Colgate, said. By using Colgate's manufacturing, distribution, and marketing experience, this technology could bring a new, more effective way of brushing to the world.
The first smart toothbrush under the Colgate brand name was released in 2018: the Colgate Smart Electronic Toothbrush E1. This device was sold directly to consumers through Colgate's direct-to-consumer channel and was the only toothbrush sold in the Apple store. Colgate also began to use Apple ResearchKit to crowdsource toothbrushing data, which would accelerate innovation and help provide keener insights into brushing patterns.
Through ResearchKit, Colgate conducted the largest at-home brushing study to date, said Hannah Payne, Global Director of Connected Health. Because the smart brush learned from over 1 million at-home brushings, it was able to get comprehensive data from all 16 zones of the mouth.
To create E1, Colgate worked together with Kolibree to get it to market, a relationship that was seamless thanks to Colgate's historical track record of working with organizations outside of the company in order to bring great ideas and innovation to people.
The Colgate Connect E1 set the stage for what would eventually become hum.
"Our collaboration enabled us to launch E1 very fast," Payne said. "Colgate knows how to launch products at scale, and Kolibree knew how to create a 'minimum loveable product' — one users would love from the start — and be agile once it has launched. It was completely different from how Colgate typically launches new products, with years of advance planning."
Though the "minimum loveable product" of E1 was impactful for users — for many, it was the first time they'd have a companion app that broke down their brushing routine with real-time data — it had opportunities to improve. Soon after the E1's release, Colgate started work on its successor, a brush that would be smaller, bolder, and "allow people to make a small change to improve their oral care every day," said Kim Curtis, Global Director of Devices at Colgate.
"We had something that was good with E1," Curtis continued, "but with the efforts of Design, Marketing, and Manufacturing, the experience and the look and feel of E1 got better and eventually found a new home in hum by Colgate."
In two years' time, the cross-functional teams at Colgate honed in on creating a smart toothbrush that would come together at the intersection of function and lifestyle.
First, the teams came together to focus on how hum by Colgate would differentiate itself from other smart toothbrushes on the shelf. How can a seemingly routine part of the day — brushing your teeth — be something that people actually look forward to? And how do you translate that into a simple, beautiful product?
"hum by Colgate was designed with the consumer in mind to create a more accessible smart electric toothbrush to help more people brush better," Vice President, Marketing North America Bill van de Graaf, said. "It also meets the consumer demand for a lightweight and sleek toothbrush that delivers a powerful clean. For consumers, good habits are key to staying happy and healthy, and they prefer brands that help them build those habits in easy and fun ways."
With the assistance of creative design and branding agency Pearlfisher, the Marketing and Design teams at Colgate created and refined the color palette, brand and naming conventions, and more to create the signature look and feel hum by Colgate is known for today.
hum was engineered from the ground up to connect with its user.
From a technology perspective, Colgate looked to improve the hardware within the smart toothbrush. By continually improving the technology within the smart toothbrush to assess more data points and personalize an individual's brushing routine, hum by Colgate can adapt to an individual's unique brushing signature as it happens, encouraging them to modify their behavior for the better.
User-friendly features include offline brushing that allows the toothbrush to store data for 10 days so users don't always have to have their smartphone at the sink with them while they're brushing, or be logged into the app in order to benefit from a better understanding of their unique brushing habits. In addition, integration with the Apple Health app saves data for ease of use making it easier for consumers to improve their oral health habits.
But there's no sense in collecting data unless it's used to learn, to spark new ideas and new solutions. And that's why hum by Colgate is so groundbreaking, not just for the company, but for the entire oral care industry.
In the future, data from your brushing experience with hum by Colgate could help inform your dentist about your habits and help them provide you with better care. "We think this brush has the capability to do that," Verduin told Engadget in 2020. "We think the platform really gives us the option to do all of that in the future."
Apart from the smart toothbrush itself, the hum by Colgate companion app has the ability to "facilitate an ongoing relationship with people, something that's impossible with our strictly physical products," Aviva Buivid, Manager of Digital Design at Colgate, said.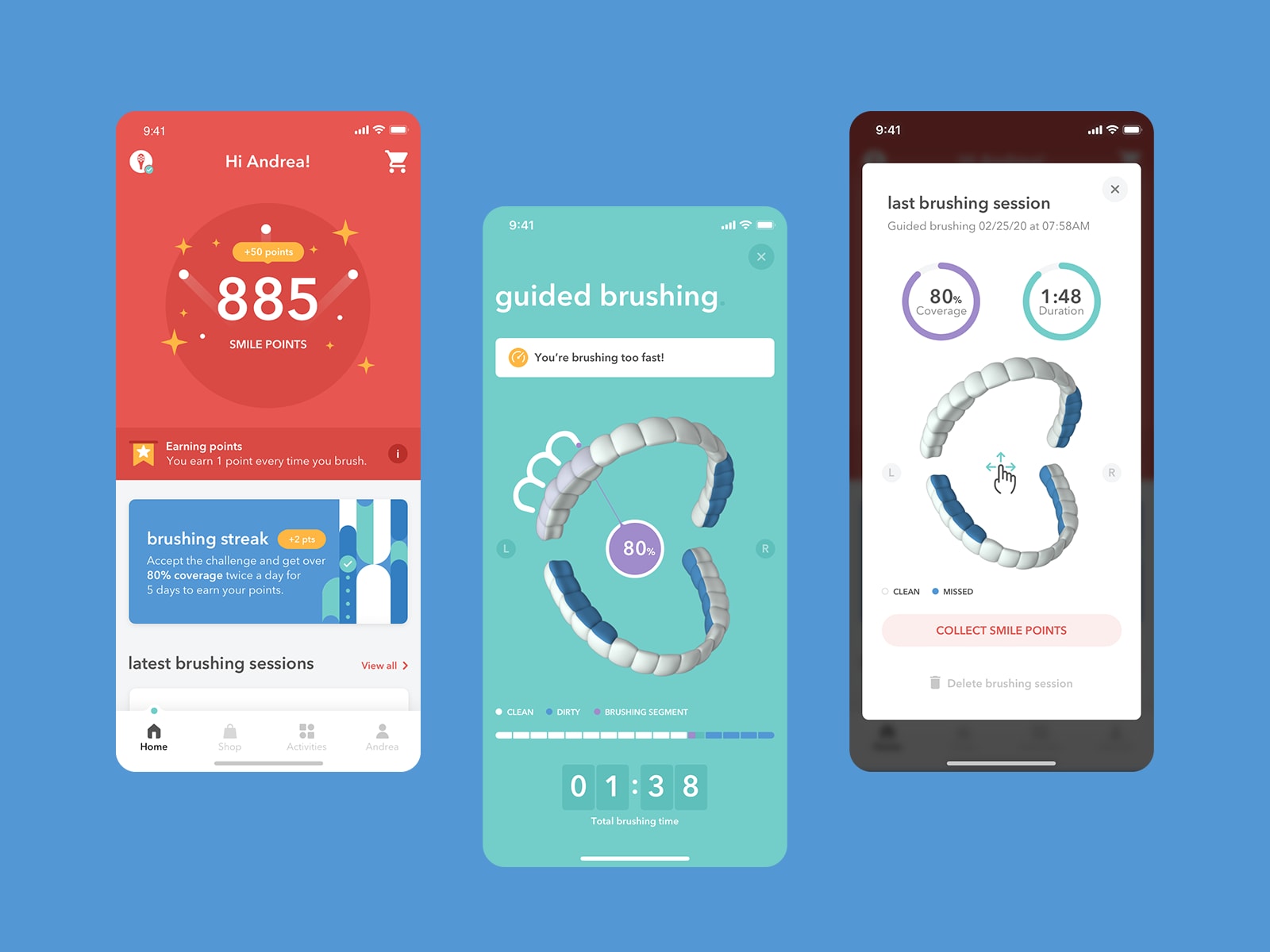 Clinical results showed improved brushing time and coverage as a result of increased time on the app, a remarkable achievement that could lead to better oral care health for all.
Additionally, the app is a hugely beneficial part of ensuring users are brushing as effectively as possible. "Being able to track and adapt your brushing style is an enormous benefit to help achieve better oral hygiene," Dr. Lewis Chen, Managing Partner and Dentist, said.
With E1, users weren't staying around long enough on the app to realize the benefits of the smart toothbrush. But by improving more engaging parts of the Colgate hum app, like rewards, incentivized challenges, and other fun features, retention skyrocketed. As a reward for their brushing routines, users could easily earn smile points on the hum by Colgate app that can be used to purchase any product in the in-app shop — including hum refill brush heads and offerings from partner brands — to create a full-circle wellness experience for consumers.
More importantly, clinical results showed improved brushing time and coverage as a result of increased time on the app, a remarkable achievement that could lead to better oral care health for all.
hum by Colgate awards, at a glance
What's Ahead For Colgate hum
When Thomas Serval invented the Kolibree brush, it was trained on thousands of data points. Colgate hum is trained on millions — and that number grows with each brushing.
Those observations into how people truly care for their teeth have already helped create a more effective brushing app, new kid's brushes, and a personalized augmented reality experience to establish healthier brushing routines.
But the efforts behind hum by Colgate aren't done yet. To democratize the use of hum by Colgate, the company recently produced a less-costly version of the toothbrush available in Walmart stores. And in 2023, Colgate's presence with the Kolibree technology will be strengthened with entry into new markets, upgraded hardware, and an even better consumer experience.
Though Colgate by hum started with humble beginnings to incentivize children to brush their teeth, it's grown into something much more: the idea that a convergence of technologies and innovation could help people everywhere be happier and healthier.