Welcome to Colgate-Palmolive
Welcome Letter from

Noel Wallace,

Chairman, President and Chief Executive Officer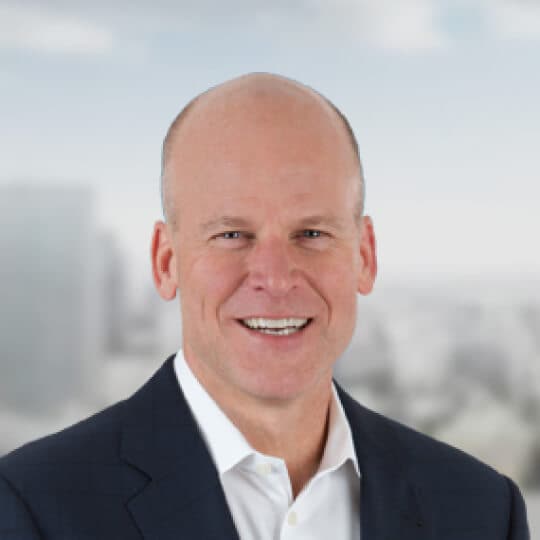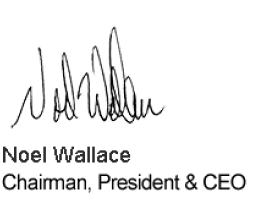 We are Colgate, a caring, innovative growth company reimagining a healthier future for all people, their pets, and our planet. The soap and candle business that William Colgate began in New York City early in the 19th century is now, more than 210 years later, a global consumer goods company with more than 34,000 employees serving hundreds of millions of people around the globe with a brand found in more homes than any other in the world.
Our history and continuous innovations underscore the perpetual strength and creativity of our people around the world. We are always thinking about how we can improve our world and what we can do better. Focused on Oral Care, Personal Care, Home Care and Pet Nutrition and reaching more than 200 countries and territories, Colgate teams develop, produce, distribute and sell health and hygiene products and pet nutrition essential to society. Our brands include Colgate, Palmolive, elmex, meridol, Tom's of Maine, hello, Sorriso, Speed Stick, Softsoap, Irish Spring, Protex, Sanex, Filorga, eltaMD, PCA Skin, Ajax, Axion, Fabuloso, Soupline and Suavitel, as well as Hill's Science Diet and Hill's Prescription Diet. These are among the world's most recognizable household names, trusted and relied upon by consumers everywhere.
A caring, innovative growth company reimagining a healthier future for all people, their pets, and our planet.
Colgate people are as diverse as the people we serve around the world. We come from many different countries, with unique backgrounds, characteristics and skill sets. Our diversity makes us stronger in every way. And while we celebrate and encourage individual expression and personal accountability, we also have many traits in common across Colgate. First and foremost, we share a commitment to our three core values: Caring, Global Teamwork and Continuous Improvement. These values are reflected not only in the quality of our products and the reputation of our Company, but also in our ambition to build a future to smile about. They represent who we are and how we work.
We also like to talk about our culture in terms of how we F.E.E.D. the growth. We are Focused on our purpose and strategic priorities, recognizing that while we can do anything, we cannot do everything. We are Empowered. Colgate people are encouraged and resourced to contribute and make decisions as close to where we execute as possible. We are Experimental to accelerate innovation and learning, not afraid to take risks and eager to expand our skills. And we are Digital, a connected and data-driven company that values intelligence and technology to better serve our world.
If you remember one thing from this letter, let it be where it began - with our purpose. Colgate People are committed to reimagining a healthier and more sustainable future for all. As a public company, we want to achieve long-term, sustainable growth for all of our stakeholders. As an organization that relies on the ingenuity of our people to succeed, we work hard to offer a best place to work where our people feel they belong and want to grow. As a packaged goods company, we will always strive to earn the trust and preference of our customers and consumers. As the one and only Colgate-Palmolive Company, we can - and we will - build a healthier, more sustainable future for all.
We are pleased that you are interested to learn more about the Colgate-Palmolive Company. We have many stories to share and hope you will take a few minutes to read about our extraordinary people, our purpose and our products.