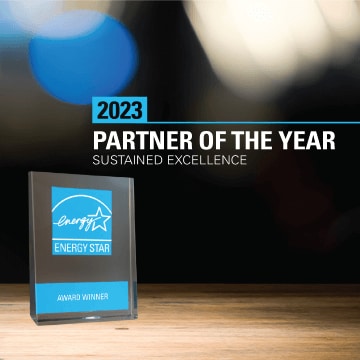 Colgate-Palmolive Earns 13th Consecutive ENERGY STAR® Partner of the Year Award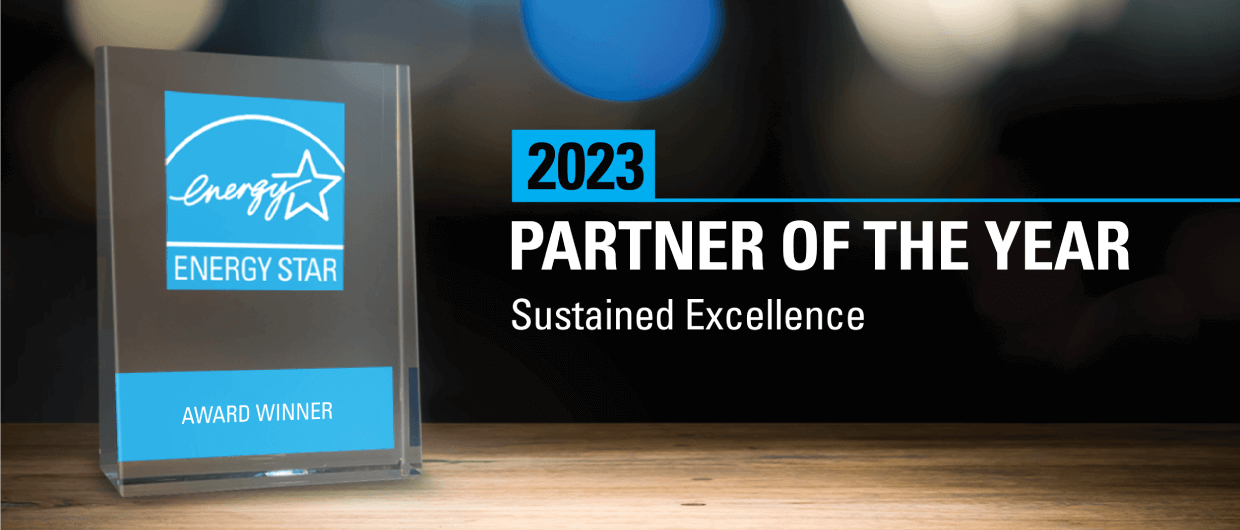 The Company is recognized by the U.S. Environmental Protection Agency and the U.S. Department of Energy for its achievements in energy efficiency and management
Colgate-Palmolive, an innovative growth company reimagining a healthier future for all, has once again received an ENERGY STAR® Partner of the Year Award for Sustained Excellence for its achievements in energy efficiency and management across its global operations. This marks the 13th consecutive year that Colgate has been recognized by the U.S. Environmental Protection Agency and the U.S. Department of Energy as a leader in sustainable practices.
This honor recognizes Colgate's commitment to its 2025 Sustainability & Social Impact Strategy, in which energy efficiency – and climate change action overall – remain a key focus. As part of this strategy, Colgate has committed to ambitious energy and carbon targets including achieving 100% renewable electricity for its global operations by 2030; reducing Scope 1, 2, and 3 greenhouse gas (GHG) emissions* by 20% by 2025, 42% by 2030 and 90%** by 2040 against a 2020 baseline; and reaching Net Zero Carbon*** across its value chain by 2040.
Colgate's sustainability efforts are guided by three key ambitions outlined in its 2025 Sustainability & Social Impact Strategy. They include Driving Social Impact, Helping Millions of Homes and Preserving our Environment. Read more about Colgate's sustainability commitments.
"Colgate has been working for over 20 years to create a more sustainable future for all. Finding innovative ways to reduce our energy usage across our global value chain is key to this commitment," said Ann Tracy, Colgate's Chief Sustainability Officer. "We are proud to partner with organizations like the EPA to help us implement a standout energy management program from the sourcing of raw materials to the consumer use and disposal of our products."
"As we accelerate historic efforts to address climate change, public-private partnerships will be essential to realizing the scale of our ambition," said EPA Administrator Michael S. Regan. "I applaud this year's ENERGY STAR award winners for working with EPA to deliver a clean energy future that saves American consumers and businesses money and creates jobs."
Each year, the ENERGY STAR program honors a select group of businesses and organizations that have made outstanding contributions in the transition to a clean energy economy. ENERGY STAR award winners lead their industries in the production, sale, and adoption of energy-efficient products, homes, buildings, services, and strategies. These efforts are essential to fighting the climate crisis, protecting public health, and creating a clean energy future for everyone.
Winners are selected from a network of thousands of ENERGY STAR partners. For a complete list of 2023 winners and more information about ENERGY STAR's awards program, visit energystar.gov/awardwinners.
About ENERGY STAR
ENERGY STAR® is the government-backed symbol for energy efficiency, providing simple, credible, and unbiased information that consumers and businesses rely on to make well-informed decisions. Thousands of industrial, commercial, utility, state, and local organizations—including more than 40 percent of the Fortune 500®—rely on their partnership with the U.S. Environmental Protection Agency (EPA) to deliver cost-saving energy efficiency solutions. Since 1992, ENERGY STAR and its partners have helped American families and businesses avoid more than $500 billion in energy costs and achieve more than 4 billion metric tons of greenhouse gas reductions. More background information about ENERGY STAR's impacts can be found at www.energystar.gov/impacts and state-level information can be found at www.energystar.gov/statefacts.
Forward-Looking Statements
All statements that are not historical, including targets for and projections for future results, the expected achievement and effect of our sustainability strategies and initiatives, including our 2025 Sustainability & Social Impact Strategy, and the amounts and timing of their expected impact are "forward-looking statements" within the meaning of the U.S. Private Securities Litigation Reform Act of 1995 and the rules, regulations and releases of the U.S. Securities and Exchange Commission (SEC). Forward-looking statements are based on management's views and assumptions as of the date they were made. Except as required by law, we undertake no obligation to update these statements as a result of new information and we make no representation, express or implied, that the information is still accurate or complete. We caution that such forward-looking statements are not guarantees of future performance and that actual events or results may differ materially from these statements due to a number of factors. Information about factors that could impact our business and cause actual results to vary, possibly materially, from these forward-looking statements, can be found in this report and in our filings with the SEC, including the information set forth under the captions "Risk Factors" and "Cautionary Statement on Forward-Looking Statements" in Colgate's Annual Report on Form 10-K for the year ended December 31, 2022 and subsequent SEC filings.
*Scope 1 and 2 defined as GHG emissions in operations; Scope 3 defined as emissions from Purchased Goods & Services (excludes Scope 3 Categories 2, 9, 11 & 12 per the Science Based Target initiative's Net Zero Standard).
**Excludes Scope 3 Categories 9, 11 and 12 and optional emissions per SBTi Net Zero Standard.
***Excludes Scope 3 optional emissions per SBTi Net Zero Standard
You might also be interested in...
The Power of Innovative Partnerships to Advance Health & Wellbeing

Read more

»

Colgate-Palmolive S&P Dow Jones Sustainability Indices and CDP Achievements

Read more

»

Colgate-Palmolive Earns 12th Consecutive ENERGY STAR® Partner of the Year Award

Read more

»