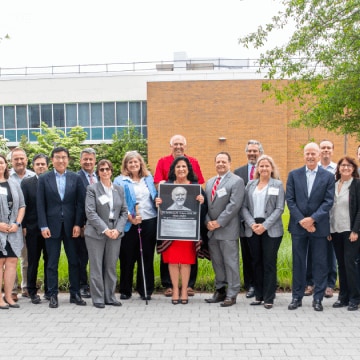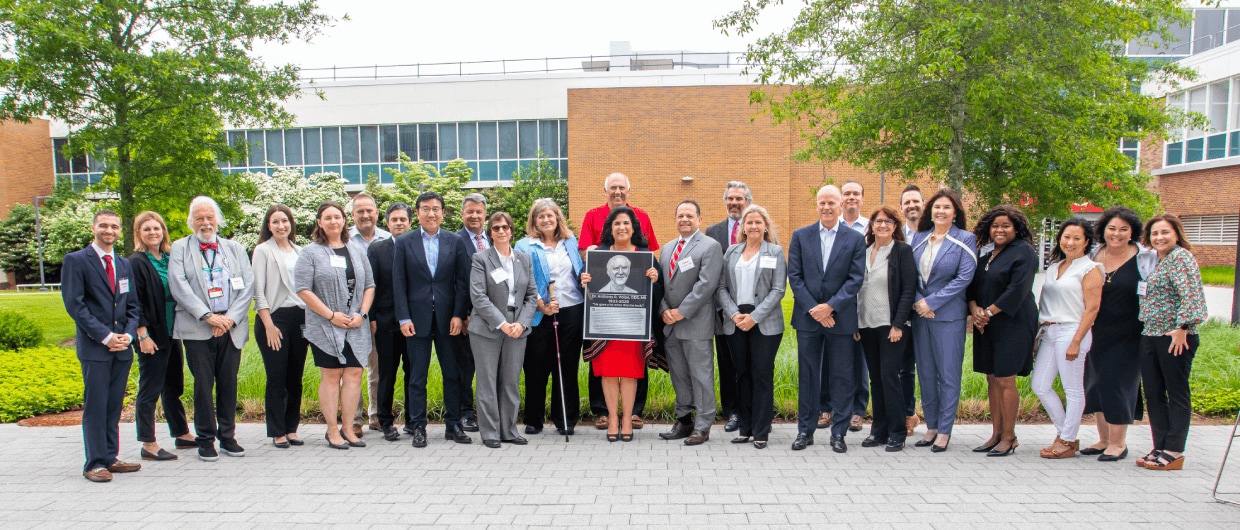 New Clinical Facility in Piscataway Accelerates Research and Innovation
As an innovative growth company, Colgate-Palmolive is opening the Volpe Clinical Research Center in Piscataway, NJ, which will accelerate development of the Company's cutting-edge technology and product formulas, fulfilling our purpose to reimagine a healthier future for all.
Colgate hosted a grand opening ceremony on June 1 to officially open the new, state-of-the-art, in-house clinical research facility, named in honor of the Company's formative leader for more than 50 years, the late Tony Volpe, Colgate's Vice President of Worldwide Clinical Research.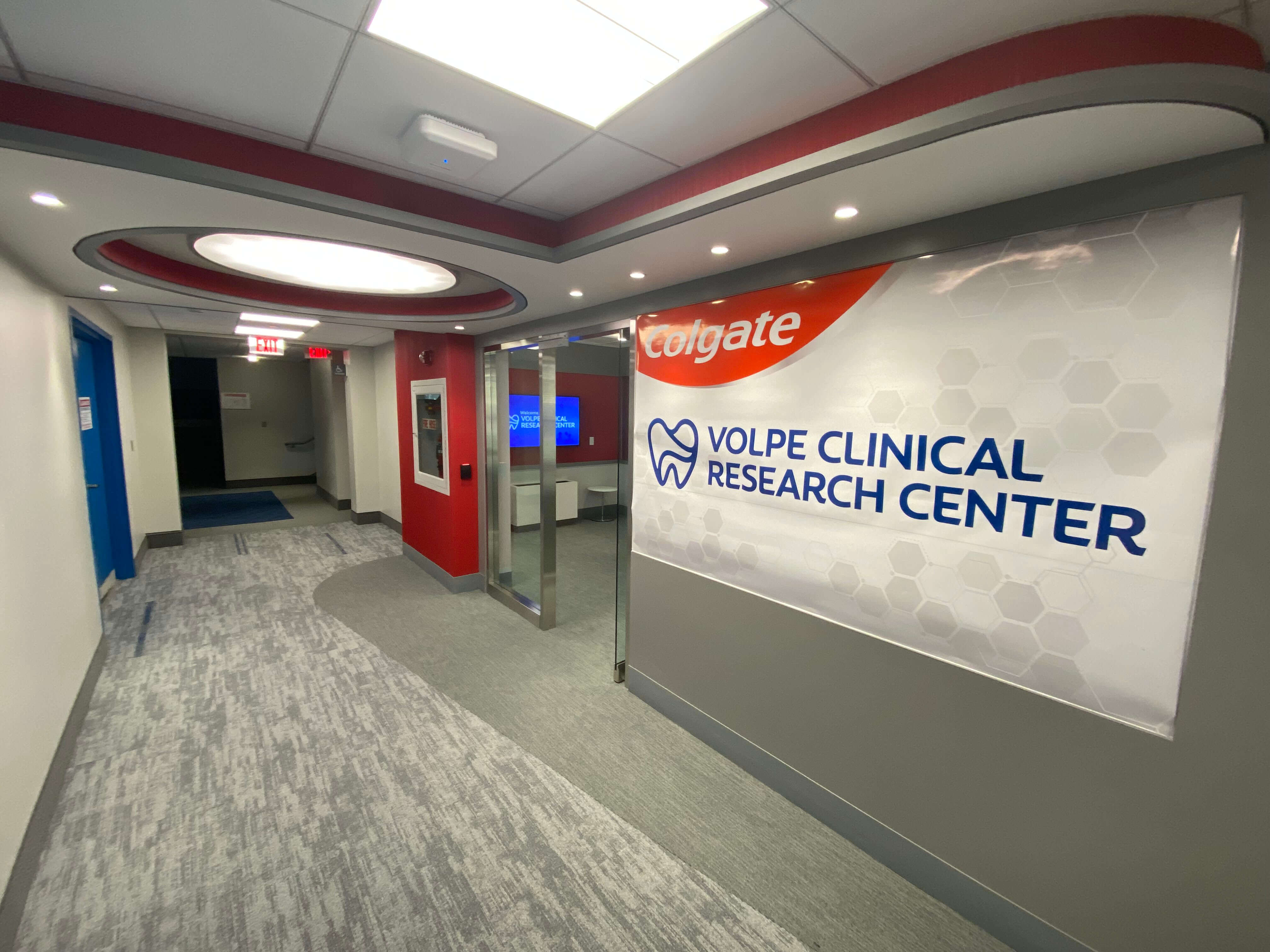 Accelerating Innovation
The Volpe Clinical Research Center, an in-house clinical research center based within our largest global technology center, empowers Colgate to more easily test and learn about the benefits of new formulations and devices, gain immediate feedback on prototypes, and receive direct consumer insights from study participants.
By leveraging a unique cross-team structure that brings together Colgate's R&D, innovation team, clinical and consumer insights specialists, the Volpe Center is designed to accelerate R&D and speed the innovation timeline significantly.
This facility enables dentists, hygienists, dermatologists, aestheticians and other members of the clinical research team to co-create health care products with our early research, product development, marketing, design and packaging teams, and with the consumers who will ultimately use the products. And with input from all stakeholders, from Colgate clinicians to everyday consumers, we can design and develop the best possible products.
In addition to advancing oral care, Colgate researchers will also use the new facility to support innovation for the company's skin health business.
Reimagining a Healthier Future
With the new Volpe Center, Colgate furthers its commitment to bringing consumers the most efficacious products based on clinical research.
Our powerhouse clinical research team and vast global clinical research network is a differentiating factor for our company, and enables us to achieve our purpose – to reimagine a healthier future for all – with scientific excellence. Colgate conducts over 200 clinical studies each year with the help of academic partners, clinical research organizations and practice-based networks in addition to our own in-house clinical operations in Piscataway and at our Dental Health Units throughout the world.
The research conducted in the Volpe Center will also support Colgate's comprehensive education program that is transforming how the world thinks about and approaches oral health. Despite the alarming fact that nearly half of all people globally suffer from oral disease, many are unaware that oral health is linked to overall health. With our Know Your OQ campaign, Colgate is on a mission to increase oral health literacy and empower people to understand that a healthier future starts with a healthy mouth.
Honoring Tony Volpe's Legacy
The new center pays tribute to the late Tony Volpe, Colgate's Vice President of Worldwide Clinical Research. Tony was an extraordinary leader for Colgate for more than 50 years and personified our company's commitment to improving oral health, to developing products with scientific excellence, and to establishing our leadership among dental professionals.
Recognized as one of the world's leading experts on clinical dental research and preventive dentistry, Tony published more than 200 papers in major international scientific journals. He was also an accomplished practitioner, dental educator, industry leader and philanthropic volunteer.
Tony was a member of the first graduating class of the Rutgers School of Dental Medicine, marking the beginning of an important and growing partnership between Rutgers and Colgate. Today, to continue our longstanding relationship with Rutgers, Colgate supports an endowed scholarship for historically underrepresented populations in the field of dentistry and powers the New Horizons Program to expose dental students to alternate careers in dentistry. In addition, Colgate supports the American Dental Association's New Volpe Research Scholar to advance oral health research and their prestigious Gold Medal Award to recognize individuals, who through basic or clinical research, have contributed to the advancement of the profession of dentistry or to major improvement of the oral health of the public.
Celebrating the Grand Opening
The new Volpe Center strengthens our commitment to our purpose – to reimagine a healthier future for all – through innovation and scientific excellence.
To celebrate the Center's opening, and to honor Tony, Colgate hosted a ceremony on June 1 at Colgate's Global Technology Center in Piscataway. The festivities opened with remarks from Chairman, President and Chief Executive Officer, Noel Wallace; Chief Clinical Officer Maria Ryan; and Chief Technology Officer Pat Verduin.
Colgate hosted esteemed guests from Rutgers, the American Dental Association, and the New Jersey Dental Association to recognize our strong partnerships and honor the longstanding relationships Tony fostered. The celebration included a presentation of a replica of Tony's sculpture and tour groups for guests to explore the new clinic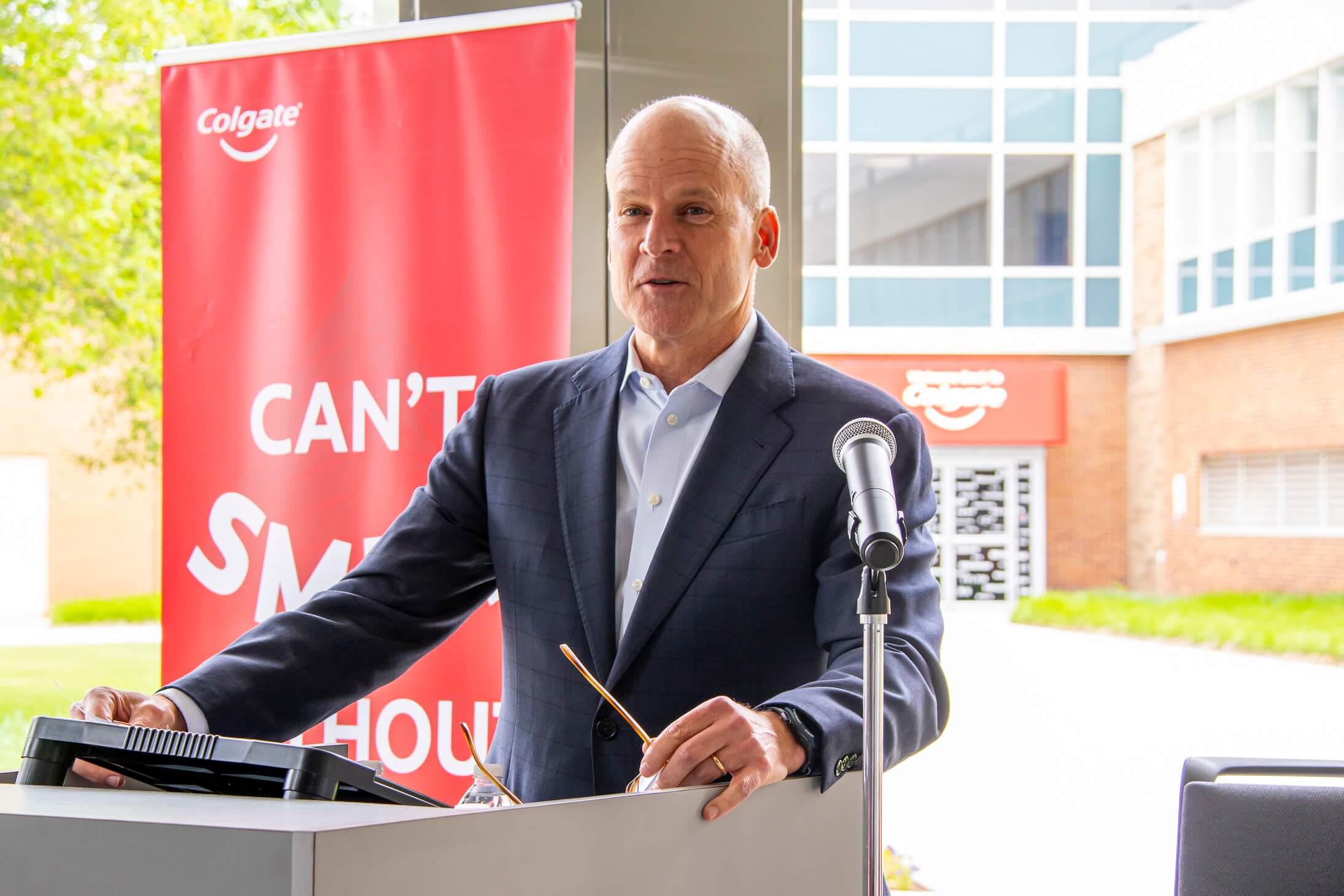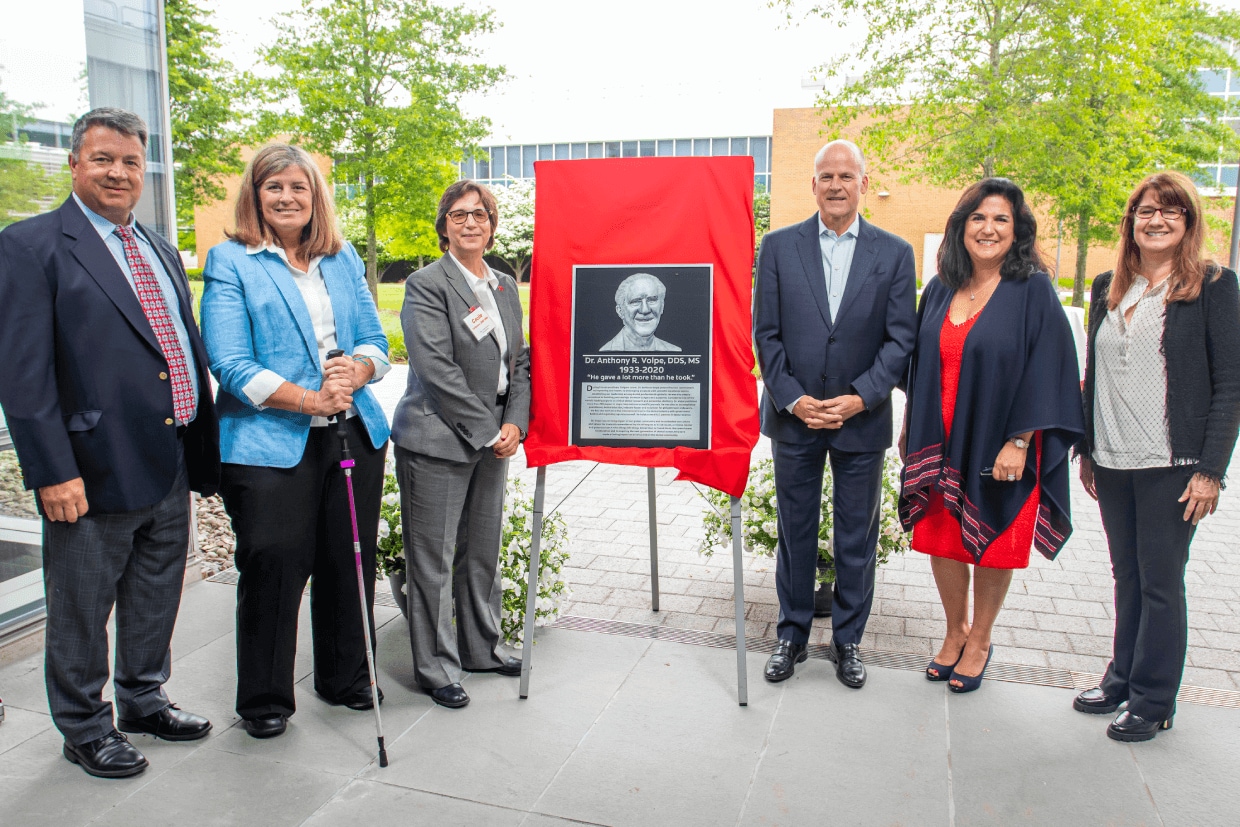 You might also be interested in...
How a Colgate-Palmolive Flavorist Found Her Passion

Read more

»

Digitization Successes at Colgate-Palmolive

Read more

»

Colgate-Palmolive Honored as one of Fast Company's 2023 World's Most Innovative Companies

Read more

»