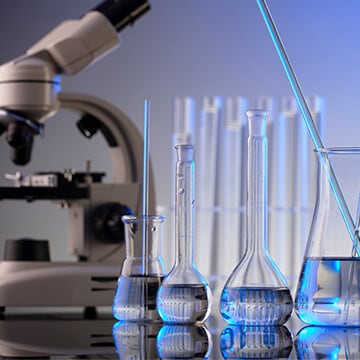 What's in a Colgate Product? Consumer Trust Rooted in Ingredient Transparency
Colgate's "Fragrance & Flavors Share for Good" ingredient transparency program is at the center of our commitment to consumer advocacy.
January 2022
At Colgate-Palmolive, safety is a top priority – because our purpose is to reimagine a healthier future for all. For more than 200 years, people have trusted that our products – from oral care and skin care to home care and pet nutrition products – are not only safe and effective, but also deliver delight in scent and taste.
We've taken our commitment to ingredient transparency one step further by launching F&F Share for Good, our fragrance and flavors ingredient program. We are the FIRST major company to share the flavor ingredients in toothpaste and mouthwash, so that you can have confidence in choosing our products and know the exact ingredients you're using.
F&F Share for Good: Being Transparent about the Flavors & Fragrance in the Products You Use Everyday
Our F&F Share for Good program is rooted in our sustainability values

and our commitment to using

ingredients that are safe - forpeople and the environment.
We take pride in our safety standards. All of our ingredients and labeling are aligned with compliance requirements (and are often stricter than what is required by regulators!).
We are committed to providing fragrance and flavors for all brands down to 0.01% (100 parts per million) in each product, including allergens.
We value transparency, and we know you do too. That's why we're choosing to openly communicate our ingredients by launching – and expanding – our F&F Share for Good program.

This detailed ingredient information is already available on brand websites like Colgate in Europe, Sanex in the UK, and Tom's of Maine. You can also currently find toothpaste and mouthwash flavor/fragrance information on Smart Label in the US.
Beyond pioneering fragrance and flavor transparency in oral care, we have also rolled out ingredient lists in other categories, such as home care and personal care.
To learn more about Colgate's F&F Share for Good program and our commitment to consumer trust, check out what our experts Mania Bankova and Catalina Monroy shared in their article "Building Consumer Trust With Greater Transparency" featured in Euro Cosmetics.
You might also be interested in...
Colgate-Palmolive Earns 13th Consecutive ENERGY STAR® Partner of the Year Award

Read more

»

The Power of Innovative Partnerships to Advance Health & Wellbeing

Read more

»

Colgate-Palmolive S&P Dow Jones Sustainability Indices and CDP Achievements

Read more

»