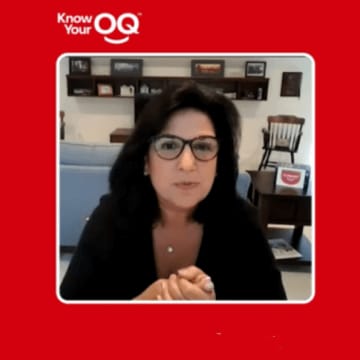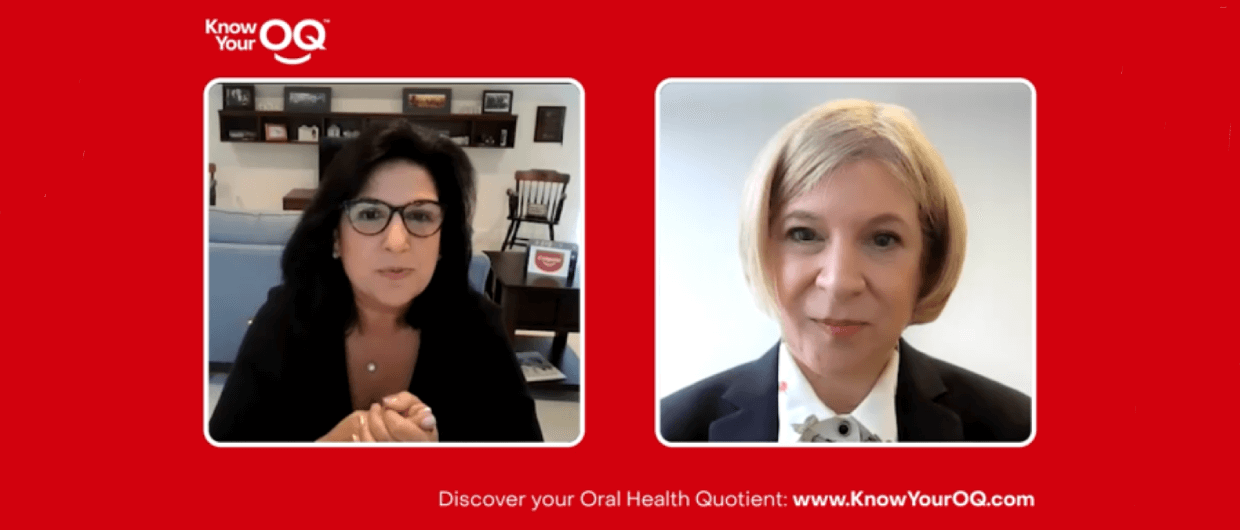 Latest episode of Colgate-Palmolive's "Get to Know Your OQ" health series points to connections between oral health, heart health, and women's overall health
May 6, 2022

In the latest episode of our "Get to Know Your OQ" health series, Colgate's Chief Clinical Officer Dr. Maria Ryan sits down with Dr. Nieca Goldberg, a nationally recognized pioneer in women's heart health, to explore how women can take care of their mouths, their hearts, and their overall health.
Dr. Goldberg is a practicing cardiologist and the medical director of Atria in New York City – and a longtime friend and colleague to Dr. Ryan. This Mother's Day, they reunite to discuss how women can prioritize their health.
It is especially important for women, and mothers in particular, to understand the risk factors and symptoms for oral disease and heart disease, and how to seek the appropriate care. As Dr. Goldberg put it: "In order to take care of your families, you need to take care of yourself."
Together Dr. Goldberg and Dr. Ryan discuss how women's heart health and oral health intersect, and why it's so important for women to #KnowYourOQ – your oral health quotient.
As Dr. Ryan says, "A healthy future STARTS with a healthy mouth for mothers, for caregivers, and for their children."
You might also be interested in...
National Children's Dental Health Month

Read more

»

5 Healthy Habits for a Healthy New Year

Read more

»

Exploring the Connection Between Oral Health and Nursing

Read more

»