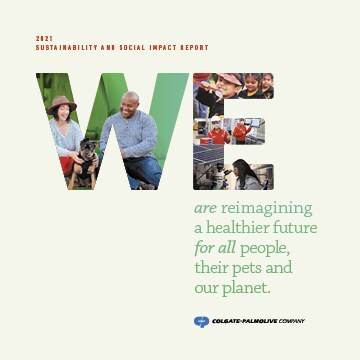 Outlining Progress Toward 2025 Environmental Goals in Colgate-Palmolive Sustainability & Social Impact Report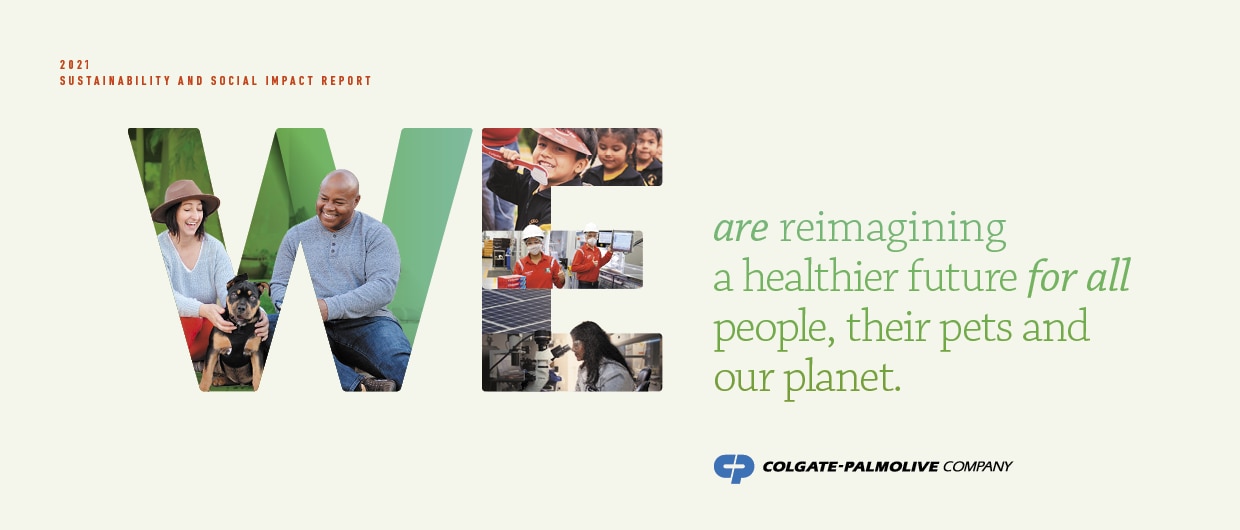 Colgate-Palmolive Publishes New TCFD Report Assessing Climate Impact
April 22, 2022

Today we launched our 2021 Sustainability & Social Impact Report and outlined recent advancements toward our ambitious sustainability goals. The report includes our new Climate Action & Net Zero Carbon transition and targets and introduces an enhanced framework to meet our ambition of Driving Social Impact, recognizing that environmental stewardship and social impact are interdependent and essential for a healthier future for all.
We also recently published our first report aligned with recommendations from the Task Force on Climate-Related Financial Disclosures (TCFD), highlighting our strategy to address the risks and opportunities related to climate change, and our 2022 Diversity, Equity & Inclusion Report, outlining key accomplishments and areas of opportunity.
"At Colgate, we firmly believe that Sustainability & Social Impact go hand in hand. I am proud that our strategy prioritizes both sustainability and social impact initiatives so that we can empower communities across the globe to have brighter, healthier futures," said Ann Tracy, Chief Sustainability Officer, Colgate-Palmolive. "By striving to make progress across our three key ambitions – Driving Social Impact, Helping Millions of Homes, and Preserving Our Environment – we can make a positive impact on all people, their pets and our planet."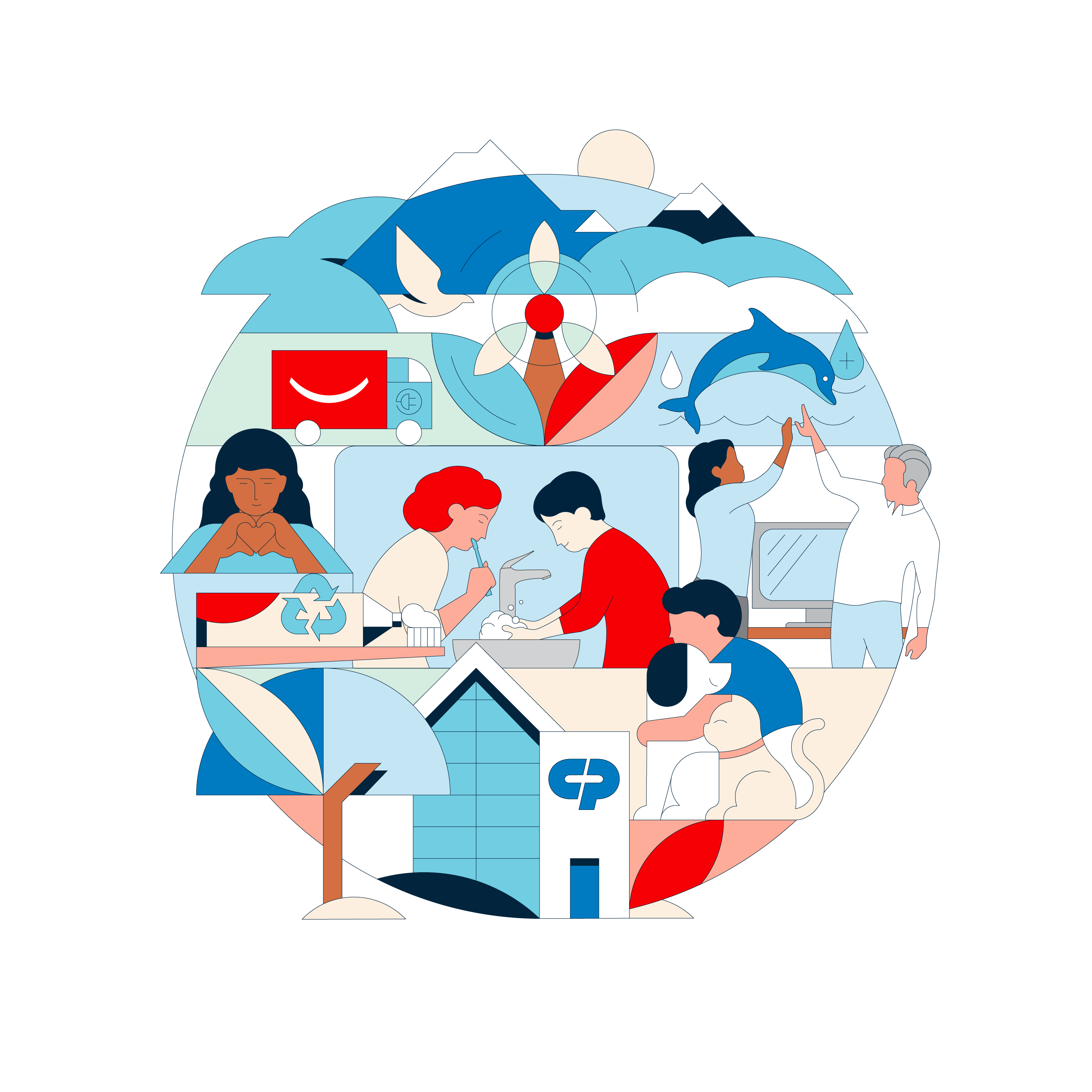 We're advancing sustainability guided by our 2025 Sustainability & Social Impact Stategy, and top achievements include accelerating action on climate change, eliminating plastic waste, and reducing waste. And we've announced an enhanced ambition for Driving Social Impact, focusing on three actions:
We inspire people to make a difference
We create a more inclusive world
We help children, their families and communities thrive
Read the full press release here.
You might also be interested in...
Colgate-Palmolive Earns 13th Consecutive ENERGY STAR® Partner of the Year Award

Read more

»

The Power of Innovative Partnerships to Advance Health & Wellbeing

Read more

»

Colgate-Palmolive S&P Dow Jones Sustainability Indices and CDP Achievements

Read more

»