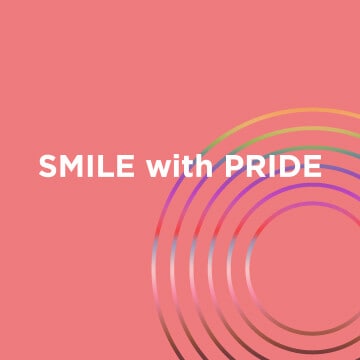 How Colgate Palmolive Supports the LGBTQIA+ Community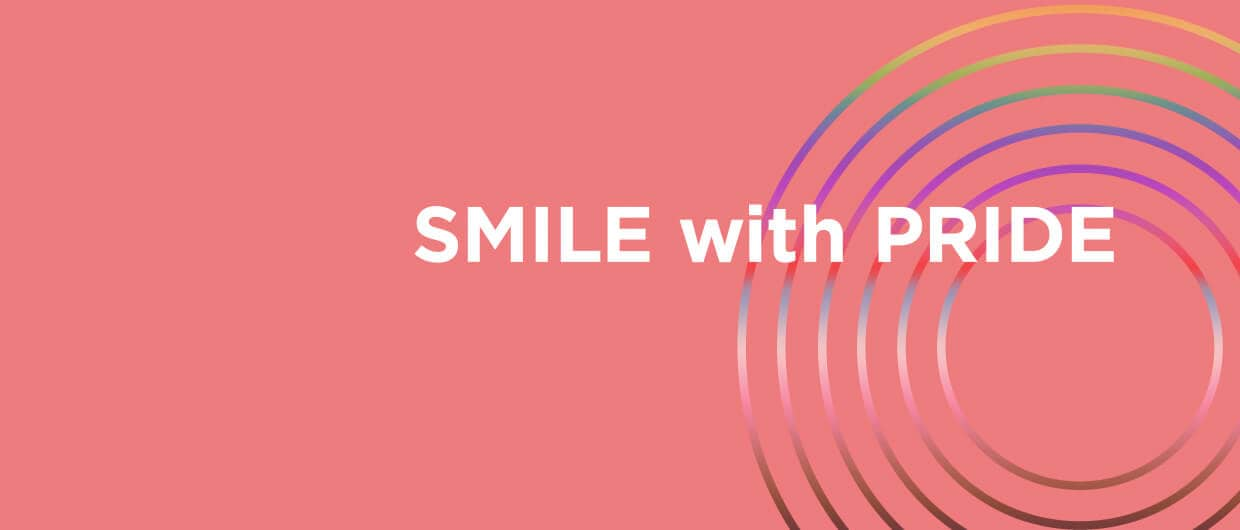 June 2023
At Colgate-Palmolive, we are committed to reimagining a healthier future for all people. Supporting the LGBTQIA+ community and empowering our employees to be their authentic selves is one way we turn this vision into a reality.
Here are some of the ways we're taking action during Pride Month and year-round:
Facilitating a safe and inclusive workplace
We are dedicated to creating an environment where all people feel like they belong: that means we foster an environment that encourages employees to be their authentic selves.
For the sixth consecutive year, Colgate-Palmolive earned a score of 100 on the Human Rights Campaign (HRC) Corporate Equality Index, which measures employer LGBTQIA+-inclusive policies, practices and benefits. Colgate supports domestic partner benefits as a core principle globally and has provided the benefits for over 20 years, prohibits discrimination based on sexual orientation or gender identity, and offers comprehensive healthcare benefits for trans employees. Colgate was designated by the HRC as a "Best Place to Work for LGBTQ+ Equality" company.
In Mexico, the Company was also recognized by HRC Foundation's Equidad MX as one of the best places to work for LGBTQ+ Equality.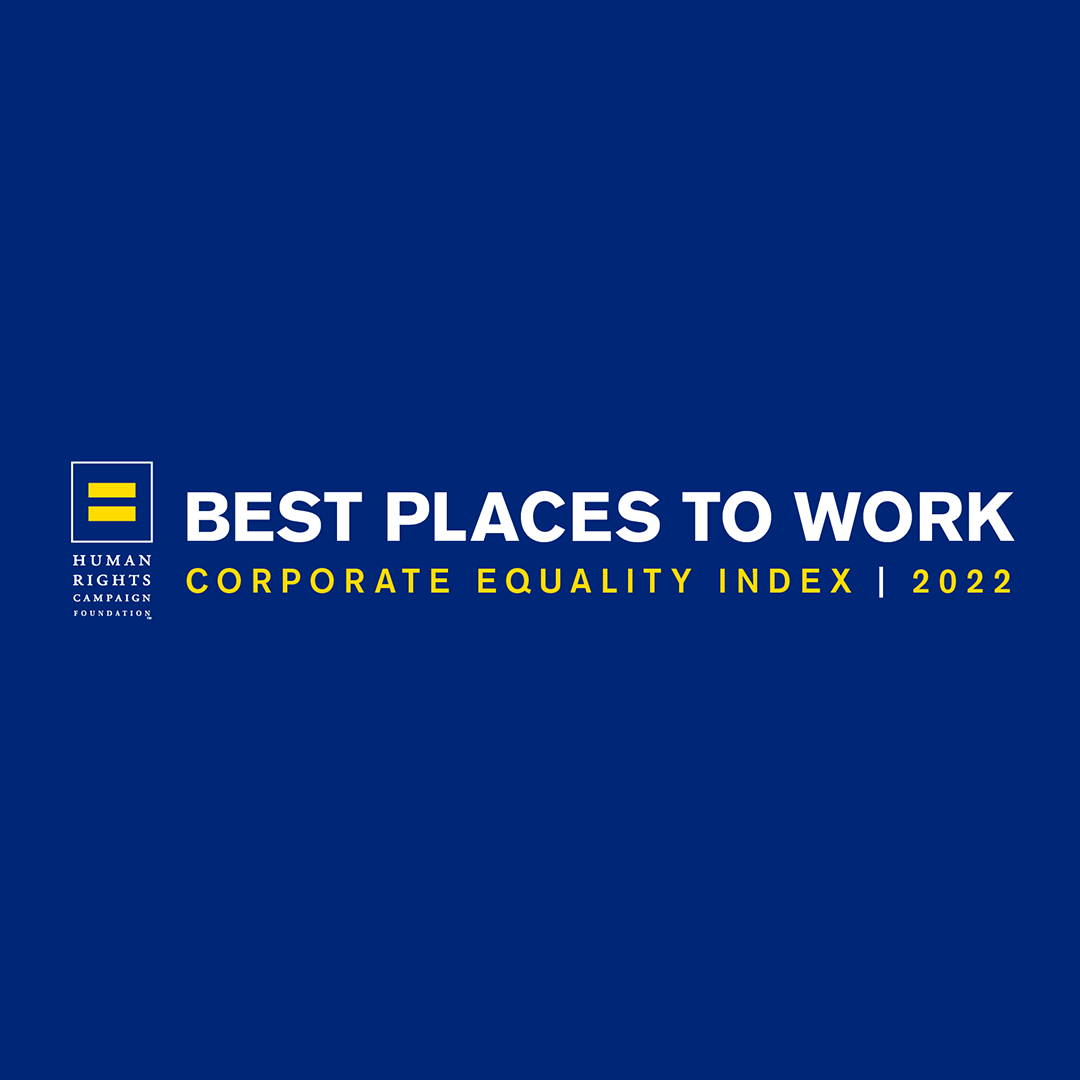 Colgate-Palmolive and Hill's Pet Nutrition are officially registered as a Safe Space for the LGBTQIA+ community. The Safe Space Alliance is an LGBTQIA+-led non-profit organization that aims to help people identify, navigate and create safe spaces worldwide where LGBTQIA+ communities can freely express themselves without fear. We're proud to be part of the Safe Space Alliance and contribute to a global and collaborative safe space community that does not tolerate violence, bullying, or hate speech. Our offices around the world are committed to creating a culture of belonging for Colgate People. For instance, Colgate Mexico has partnerships with Pride Connection Mexico, a nonprofit organization that promotes LGTBQIA+ rights and aims for a more inclusive work space, and COPRED, a government organization that focuses on eliminating discrimination in the workplace.
Supporting LGBTQIA+ employeees
Employee Resource Groups (ERGs) are key drivers in helping us build an inclusive organization where all Colgate People feel they can be their authentic selves. Our ERGs celebrate individual and collective diversity, contribute to employees' personal and professional development, and offer opportunities for connection.
Colgate has active LGBTQIA+ ERGs in the US, Canada, Mexico, Latin America, India and Europe/Eurasia, as well as at Hill's Pet Nutrition. These ERGs facilitate belonging and allyship by creating a space for members to come together as a community, hosting guest speakers through live events and digital programming, celebrating key milestones, exploring how to be an ally, and honoring flagship events such as Pride, National Coming Out Day and World AIDS Day.
Amplifying our impact beyond
Colgate has a long history of taking action to support the LGBTQIA+ community. We are proud to have signed the amicus brief in 2015 petitioning the U.S. Supreme Court to recognize constitutional marriage equality. Building on our years-long participation in pride parades around the world, this year we are excited to once again sponsor the Pride Parade in our hometown, New York City.
As we continually strive to be an ally for positive change, Colgate supports many organizations that share our commitment to enriching LGBTQIA+ communities.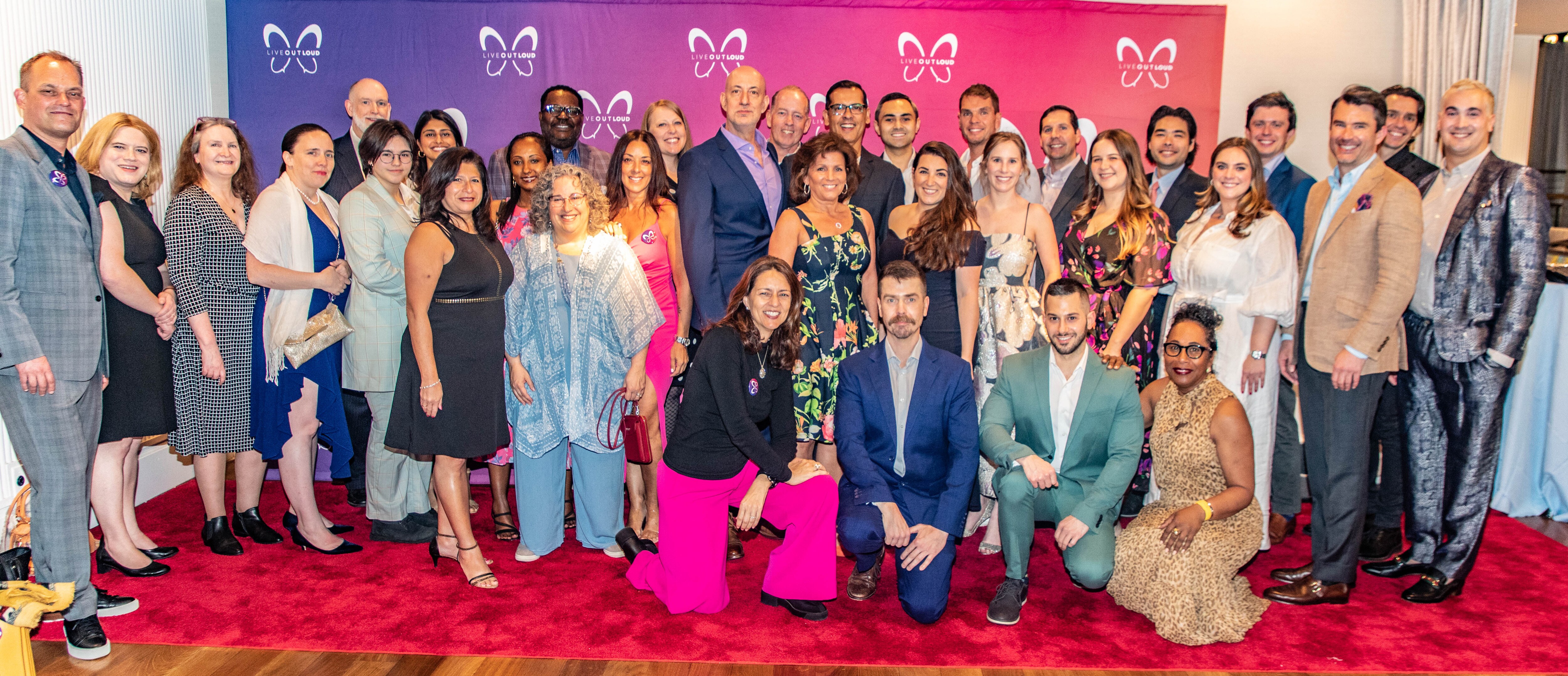 Colgate is an active supporter of Live Out Loud, a non-profit organization that provides LGBTQIA+ youth in the U.S. with resources, role models, and opportunities that help them discover their voice and become leaders of change. This year, Colgate was honored with the organization's Corporate Leadership Award during their annual Trailblazers Gala. The event also celebrated their youth scholarship winners and community leaders.
We also support the Ali Forney Center, which aims to protect LGBTQIA+ youth in the U.S. from the harms of homelessness and empower them with the tools needed to live independently.
Colgate also has national and local memberships with the National Gay & Lesbian Chamber of Commerce, which is the largest advocacy organization dedicated to advancing business opportunities for LGBTQIA+ people.
We also recently established a partnership with @Safe Space Alliance (SSA), an organization that envisions a world where LGBTQIA+ communities can freely express themselves without fear and be free from violence, bullying, and hate speech no matter where they are.
These are just a few of the incredible organizations we are proud to partner with. To extend our impact even further, Colgate offers a matching gift program for U.S. full time employees, which empowers Colgate People to maximize their donations with a dollar-for-dollar match, up to $8,000 a year per employee, to a wide range of nonprofits that reflect our company's purpose to reimagine a healthier future for all – including organizations that support the health and well-being of the LGBTQIA+ community.
Celebrating Pride Parades
Colgate has long supported Pride parades around the globe and this year, Colgate People proudly displayed their best Colgate smile in New York, Australia, Italy, Greece, Spain, Germany and so many more countries around the globe.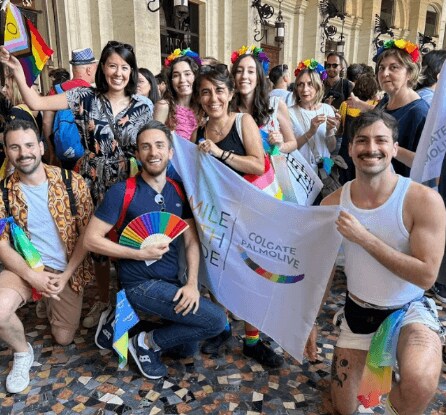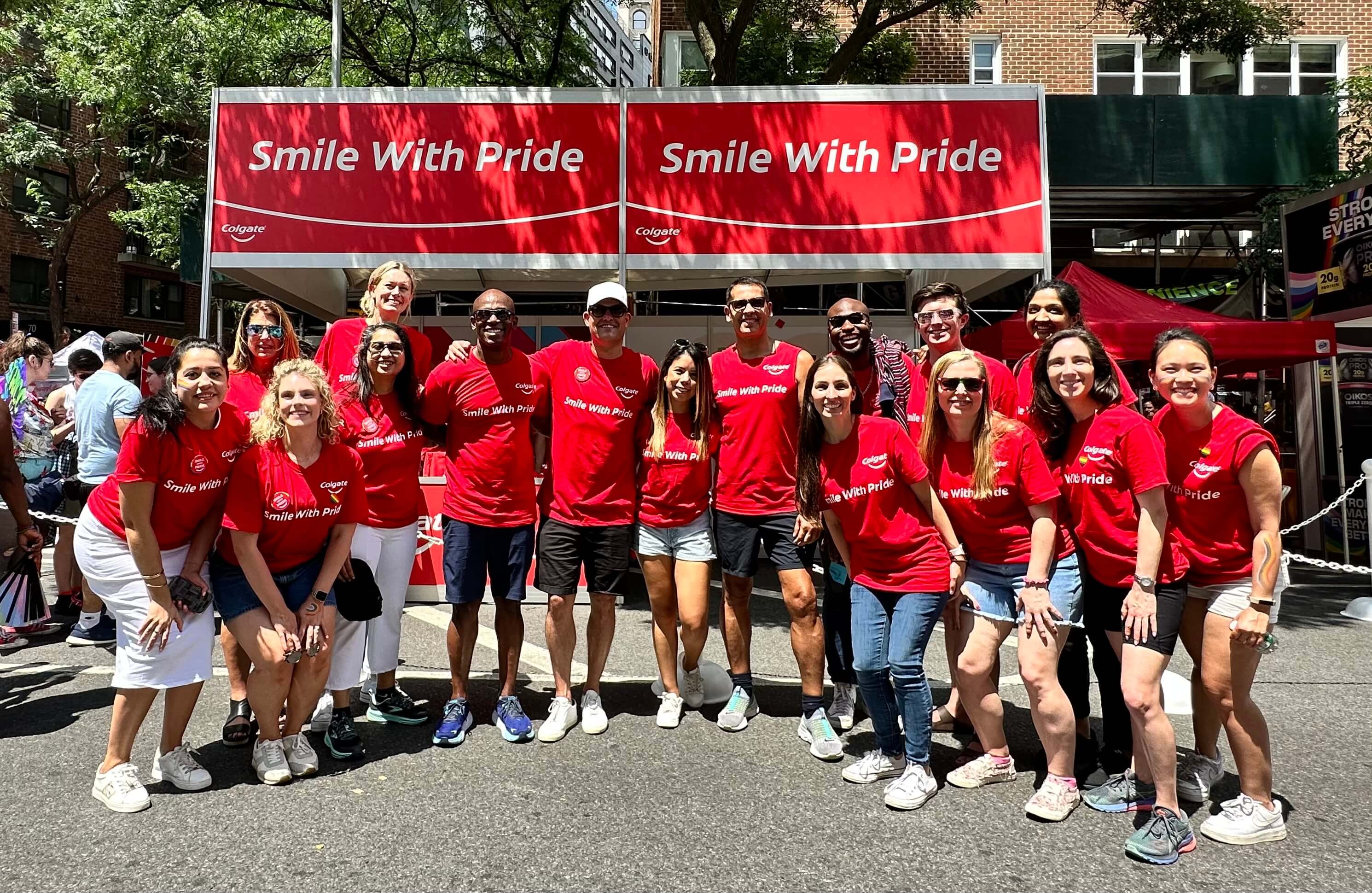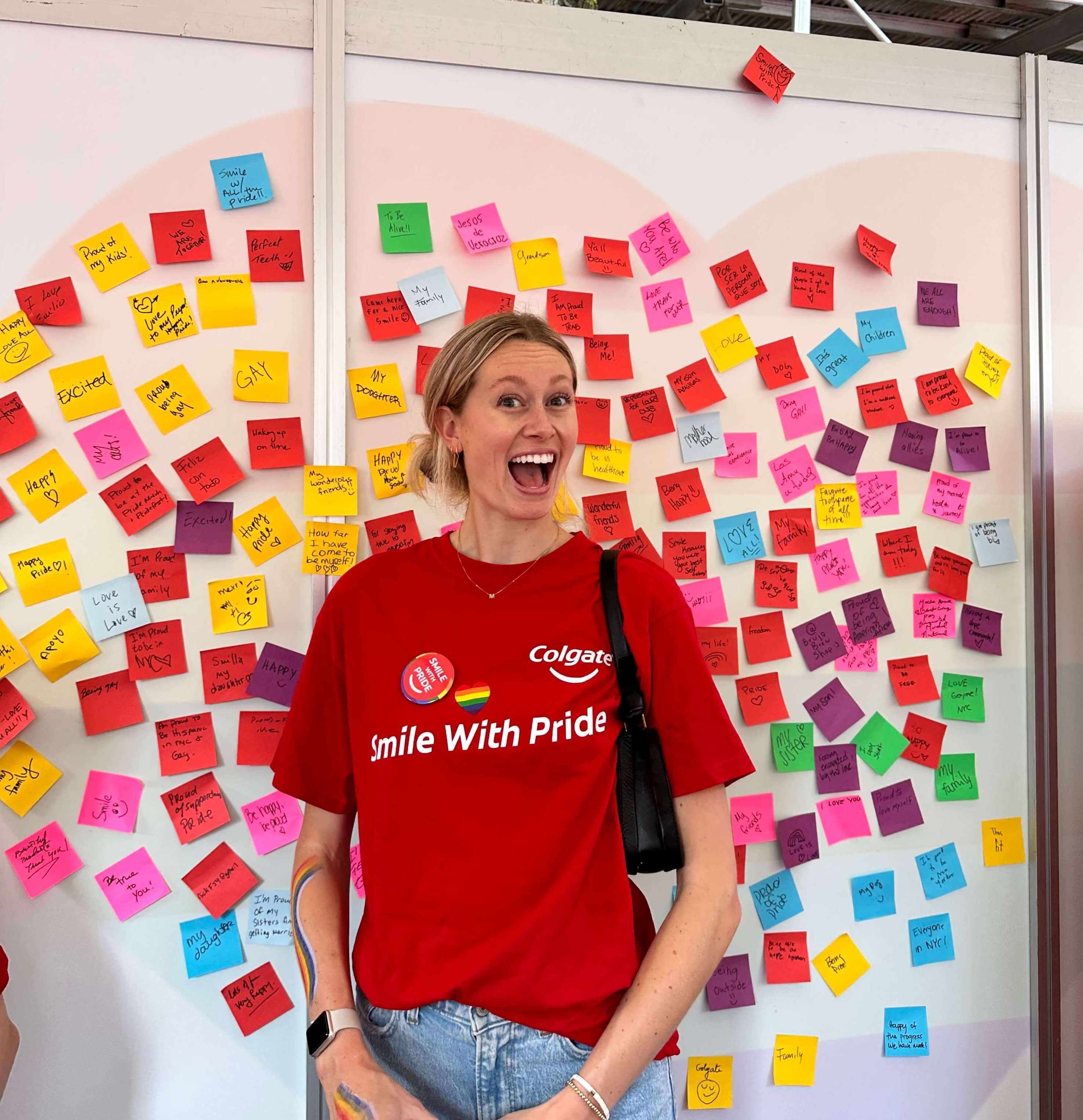 The Power of WE

All of these efforts are energized by Colgate People, who all work to create meaningful impact. Through the power of WE, Colgate-Palmolive is empowering a brighter future for LGTBQIA+ employees and allies within our company and the communities where we live, work and serve. To learn more about how we are reimagining a healthier future for all and creating a culture of belonging, check out our latest Diversity, Equity and Inclusion Report and follow us on LinkedIn.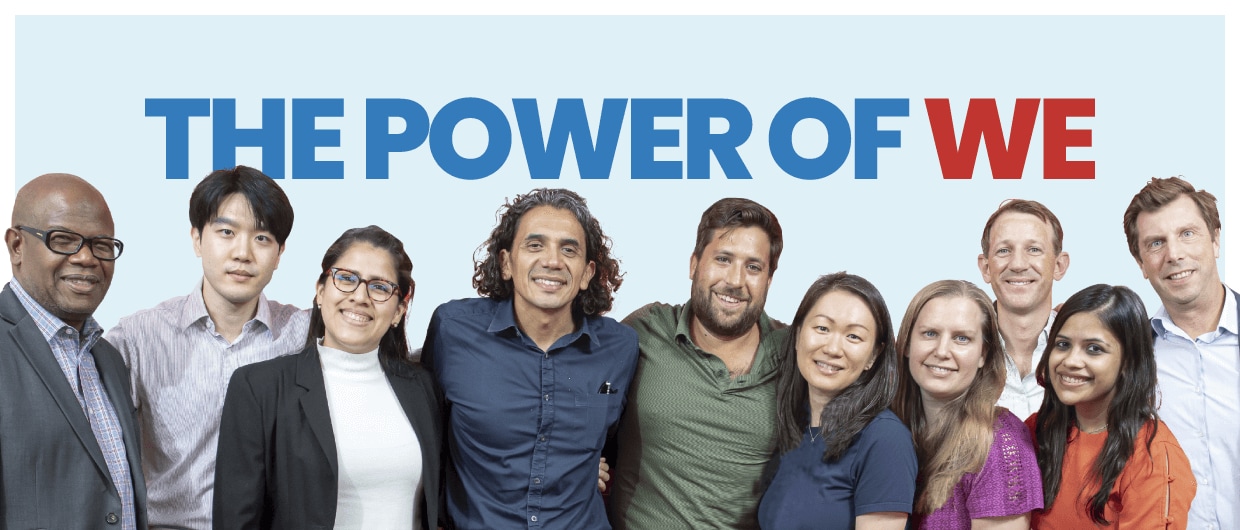 You might also be interested in...
Colgate-Palmolive: Spotlight on Latin employees

Read more

»

How Interns are Helping Colgate-Palmolive Create the Future

Read more

»

Colgate-Palmolive: A Safe and Inclusive Workplace for People with Disabilities

Read more

»