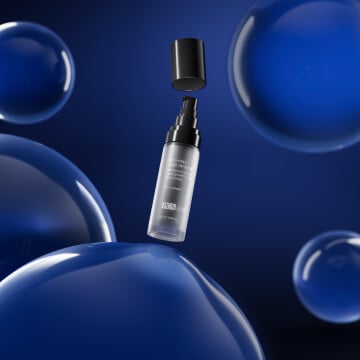 The Science Behind PCA Skin's Most Powerful Anti-Aging Serum Yet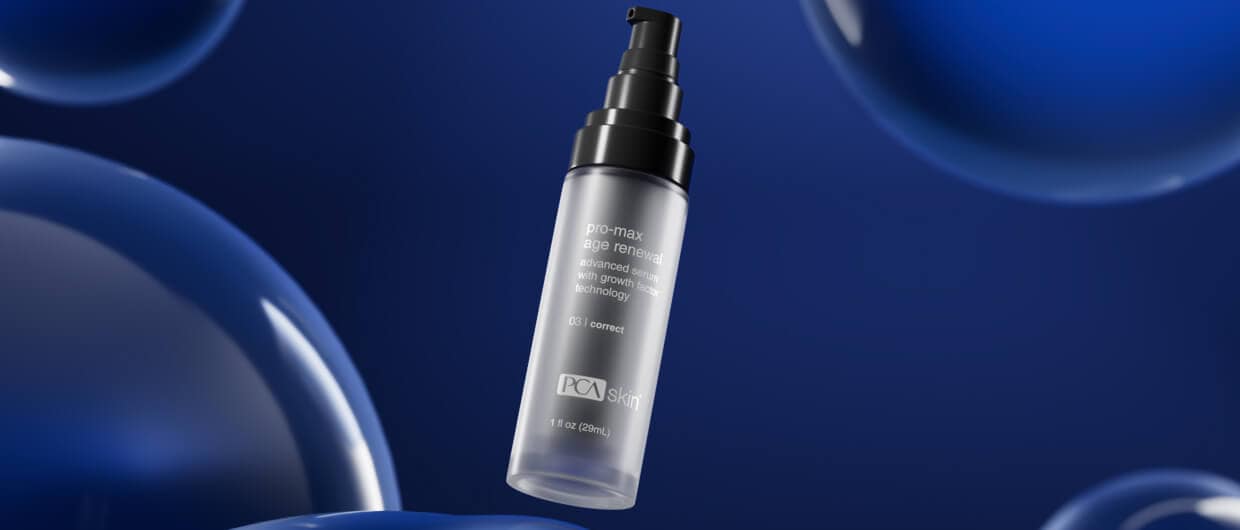 A decade in the making, our scientists discuss addressing a gap in the anti-aging space and building a new innovative skincare technology.
June 27, 2023

Powered by Micro Growth Factor Technology, PCA Skin's Pro-Max Age Renewal is a breakthrough anti-aging serum that penetrates deeper than conventional growth factors1 to help enhance collagen production for visibly lifted, firmer skin.
To uncover the innovation behind the newest product from Colgate-Palmolive's skin health brand PCA Skin, we sat down with scientists behind the technology to discuss the innovative breakthrough formula.

Many skincare products contain conventional growth factors. What are they?
Joanna Wu, Director, Research & Innovation, R&D: Growth factors are protein or polypeptides. Our skin cells produce them naturally to help our skin stimulate the production of collagen and elastin. They stimulate cell growth to produce new cells and help speed up cell turnover, all to produce new skin.
Instead of conventional growth factors, Pro-Max Age Renewal leverages Micro Growth Factor Technology. Can you tell us what Micro Growth Factor Technology is? What were the challenges associated with creating it?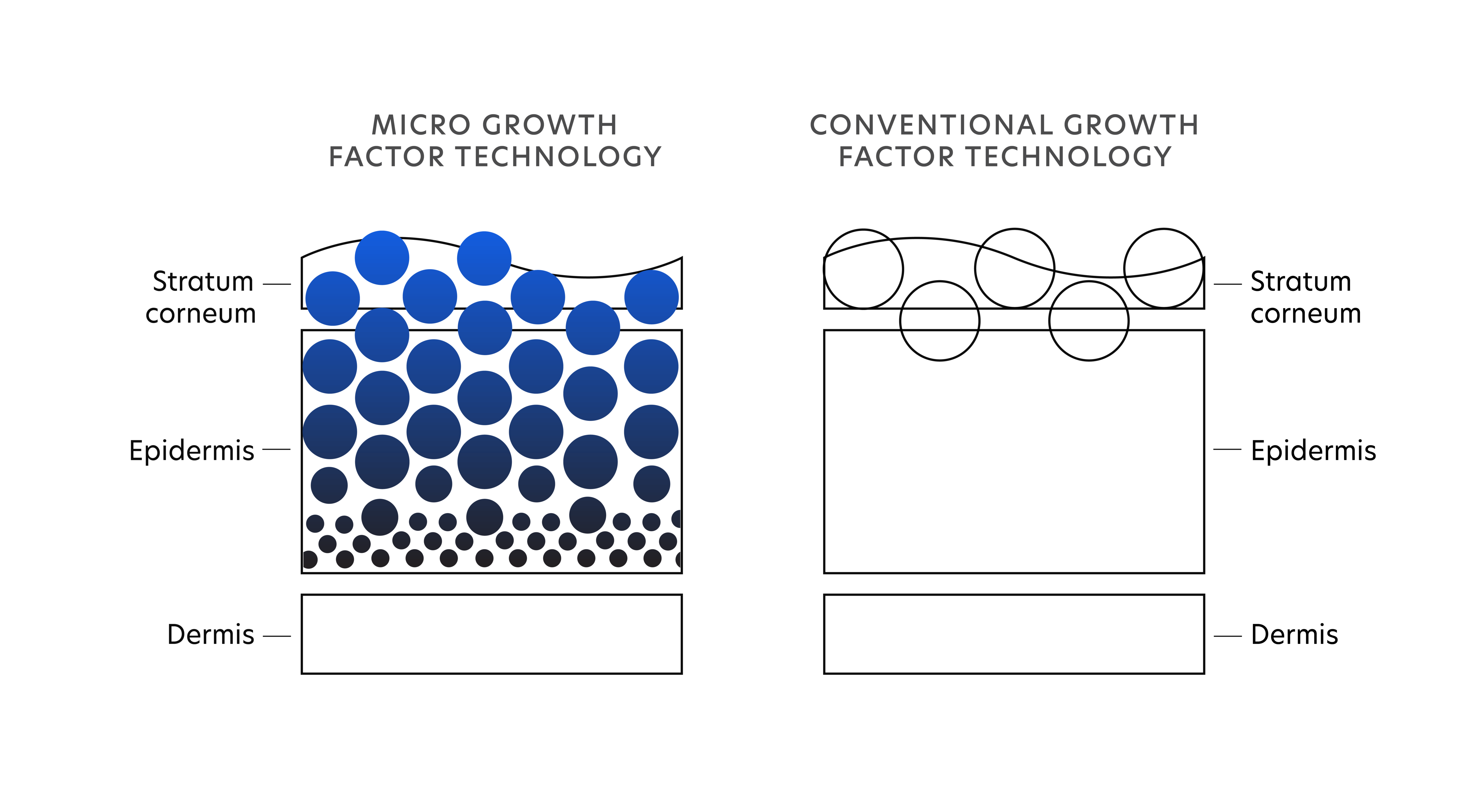 Jin Namkoong, Senior Principal Scientist, R&D: At Colgate-Palmolive, we use Micro Growth Factor Technology to stimulate cell growth. As we age, collagen production declines, leading to sagging, loss of volume and wrinkles. Micro Growth Factor Technology penetrates deeper than conventional growth factors to help support collagen production and reduce the appearance of sagging, loss of volume, lack of firmness and wrinkles.

Sayantani Goswami Chatterjee, Research Scientist, R&D: The challenge is that to penetrate the skin, we need these growth factors to be able to cross the skin barrier at a cellular level to trigger the process of a signaling cascade, which promotes skin growth. But most growth factors are huge and they find it very difficult to cross that skin barrier.
With Micro Growth Factor Technology, we've found the active region of those large growth factors — a small sequence of peptides — to trigger the whole process. It's as if you're taking the "goodie" out of the bulky growth factor, thereby allowing it to enter the cell more easily and trigger a signaling cascade. In turn, that increases the production of extracellular matrix proteins, including collagen.
How is Pro-Max Age Renewal different from anything on the market?
Ewelina Lesniak, Manager, Technology, R&D: Some of the limitations of topical growth factor technologies is the sheer size of those molecules. The size of growth factor technologies poses significant obstacles and challenges in their ability to penetrate deep into the layers of the skin we are targeting. For Pro-Max Age Renewal we didn't use those traditional large molecules — we used fragments of growth factor technologies to penetrate deep into the skin layers so that they could be bioavailable, biofunctional, and efficacious.
Melissa Moy, Senior Research Scientist, R&D: And every ingredient that we're using in our formulas is purposeful and precisely chosen. Because all PCA Skin products have a standard of excellence, we put them through a pass-or-fail determination to ensure we're only using premium ingredients.
What were some of the key steps in bringing this to fruition?
Lesniak: This was a highly challenging project that spanned a decade. Our goal was to develop technology and a delivery system that could carry peptides deep into the layers of your skin for maximum effectiveness. It took us numerous iterations of technology prototypes before we finally discovered the ideal combination of ingredients, ratios, and synergies required to develop our patent-pending system.
Colgate-Palmolive is an innovative growth company that is reimagining a healthier future for all. How does this new product breakthrough support that?
Wu: Skin is the largest organ in our body. To promote our healthier futures, we always consider skin health. Dermatologists say that starting from 25 years old, we produce less collagen and that collagen degrades faster. So our bodies are lacking collagen and if we don't replenish it, we age faster. With growth factor stimulation technology, we're slowing down this process and providing people with the collagen they need for visibly lifted, firmer skin.
Responses have been lightly edited for conciseness and clarity.
*Defined as conventional growth factors with an average of 155 amino acids (17 KD molecular weight)
You might also be interested in...
Colgate-Palmolive Announces Recipients of its 2023 Inspire Our Future Scholarship

Read more

»

Soupline Introduces the First-of-its-Kind Softening Tablets

Read more

»

How a Colgate-Palmolive Flavorist Found Her Passion

Read more

»