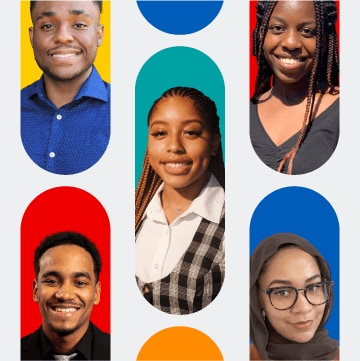 Colgate-Palmolive Announces Recipients of its 2023 "Inspire Our Future" Scholarship
Company awards Ten Students $10,000 Educational Scholarships to Pursue Supply Chain, Engineering, Sales and Marketing Degrees
August 22, 2023

Colgate-Palmolive is thrilled to announce the 2023 recipients of its Inspire Our Future Scholarship:

Aronor Chishom
Dabelucukwu Okolo
Leyha Williams
Camri Bulls
Chibuzo Ezekwenna
Katelyn Williams
Pelumi Adebayo
Christopher Peterson
Favour Ogbinaka
Macaela Stanislas
These scholarship recipients are pursuing degrees related to supply chain, engineering, sales or marketing and have been selected to receive an annual award of $10,000. Selection was made on the basis of factors such as their academic record, demonstrated leadership and participation in school and community activities, work experience, a statement of educational and career goals and objectives, and online recommendations.

Colgate-Palmolive has partnered with Scholarship America to distribute this scholarship. Scholarship America is a non-profit organization that partners with students, parents, colleges, businesses, and communities to help students fulfill their college dreams. The awards are renewable for up to two years or until a bachelor's degree is earned, whichever occurs first. Recipients can use funds not only towards tuition at an accredited college or university, but also for other educational expenses like on-campus housing, textbooks, laptops and more.

Join us in congratulating our scholarship recipients with #Inspireourfuture2023
"Colgate-Palmolive's aspirations around diversity, equity and inclusion are to support everyday change in behavior that break down barriers that limit access to equity of opportunity. Our commitment to creating educational pathways is an important aspect of these efforts " said Derek Gordon, Chief Diversity, Equity and Inclusion Officer. "We congratulate our 2023 recipients on this well-deserved recognition and are honored to play a small part in their journey to become change makers and leaders in their communities."
Colgate-Palmolive is committed to being an ally and driver for positive change in the communities we serve. To learn more, visit here.
You might also be interested in...
How Interns are Helping Colgate-Palmolive Create the Future

Read more

»

Colgate-Palmolive: A Safe and Inclusive Workplace for People with Disabilities

Read more

»

How Colgate's Global Technology Organization Is Cultivating an Inclusive and Innovative Culture

Read more

»