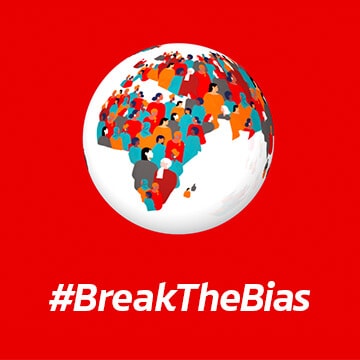 Using the Power of We to #BreakTheBias at Colgate-Palmolive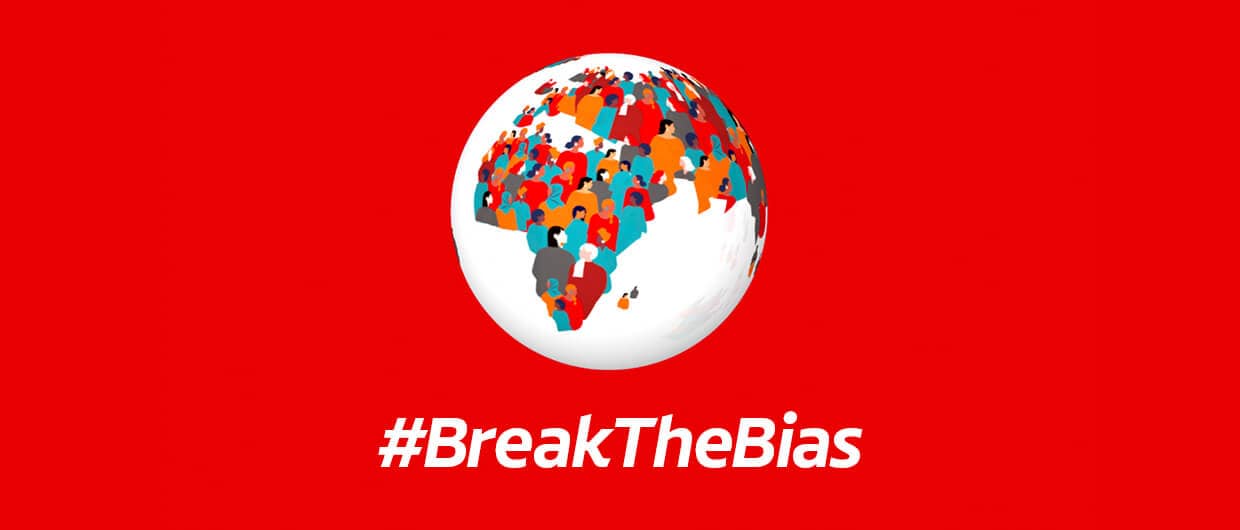 By Sally Massey, Chief Human Resources Officer at Colgate-Palmolive

March 2022
We often talk about the collaborative spirit that drives our work at Colgate-Palmolive, or as we like to call it: "The Power of We." We know that we can only fulfill our company's purpose – to reimagine a healthier future for ALL – if we foster a workplace environment where everyone feels supported and empowered to be their authentic selves.
This International Women's Month, the Power of We has been on full display at Colgate as we learn from, lift up, and celebrate women across our company. I was especially inspired by our #BreakTheBias broadcast, which brought together a diverse group of female leaders at Colgate, alongside one of our mentees through our partnership with American Corporate Partners, to discuss how to confront bias head on and overcome it. Their personal experiences were a source of pride for all of us.
As we strive to #BreakTheBias, a key focus area is women's leadership and providing equal opportunities for professional growth. At Colgate, women represent 50% of our salaried and clerical workforce, 40% of our Board of Directors, 66% of our new hires at the VP level last year, 58% of our scientists, and more. We want to ensure women have access to the support, tools, and mentorship they need to advance their careers. As part of this mission, two of our Employee Resource Groups – the Colgate Women's Network and Hill's Women's Network – hosted a workshop on leadership.
The Power of We is built into our company's DNA, which means it is present year-round, during International Women's Month and beyond. Here are just a few of the many ways we strive to build a diverse, equitable, and inclusive workplace where everyone feels they belong:
Employee Resource Groups (ERG) that offer support and resources for all Colgate People. Our ERGs celebrate individual and collective diversity, foster team members' personal and professional growth, and offer several opportunities throughout the year to build meaningful connections.
Unconscious bias and active allyship training sessions held throughout the year help us better understand our differences, our personal roles in creating a sense of belonging for everyone, and are a crucial step forward in our ongoing commitment to advance diversity and inclusion.
Joining forces with external partners that support the advancement of women's leadership, like our partnerships with Women Unlimited, 1,000 Dreams Fund, and more.
I'm proud that Colgate was recently rated as one of Seramount's top ten companies for executive women. But, we all know the journey toward gender parity is not over -- it takes more than one day, or one month, to make an impact, which is why advancing opportunities for women is a critical part of our company's Global DE&I Strategy. By working together toward this common goal, we can move #BreakheBias beyond the hashtag to create a more equitable workforce and reimagine a healthier future for all -- that is the true Power of We at work.
You might also be interested in...
Colgate-Palmolive: Spotlight on Latin employees

Read more

»

How Interns are Helping Colgate-Palmolive Create the Future

Read more

»

Colgate-Palmolive: A Safe and Inclusive Workplace for People with Disabilities

Read more

»