Diversity, Equity & Inclusion Results
Colgate is proud to be one of the most diverse and inclusive companies in the world. The caring and ethical treatment of all people is a critical part of our values.
We care about people: Colgate-Palmolive people, our consumers, customers, shareholders and business partners. We are committed to act with compassion, integrity, honesty and high ethics in all situations, to listen with respect to others and to value differences. We are also committed to protect the global environment, to enhance the communities where we live and work, and to be compliant with government laws and regulations.
The essential nature of our diversity is reflected from the top. Our Board is 40 percent female and 20 percent Black. Thirty percent of the Executive Leadership Team members are female. Around the globe, one in 10 Colgate employees work outside of their country of birth. As only about 20 percent of our sales come from the U.S., it's important that our employee composition reflects the global nature of our business.
As a company we believe in gender equality. Fifty percent of our Salaried and Clerical (S&C) population is Female.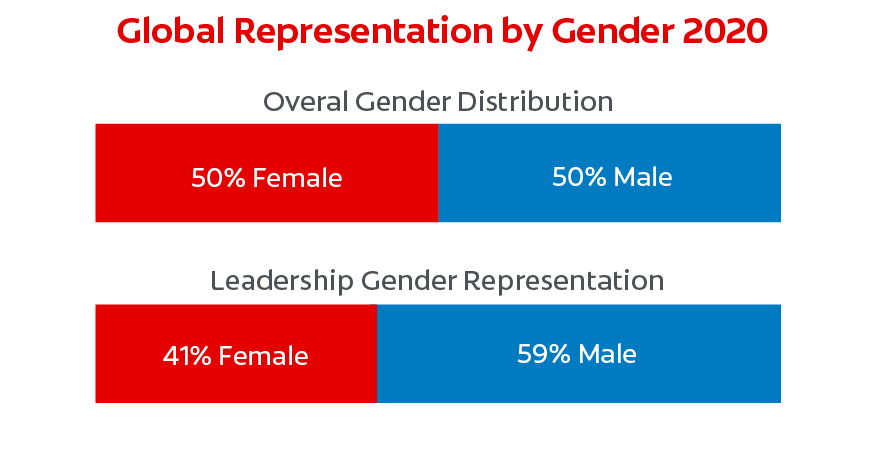 Despite the strong development of women in the organization, we are working hard to improve representation of women at more senior levels of the company.
Within the U.S., our diversity representation is strong. Thirty seven percent of our Salaried and Clerical (S&C) employees are diverse, in line with total diversity representation in the country.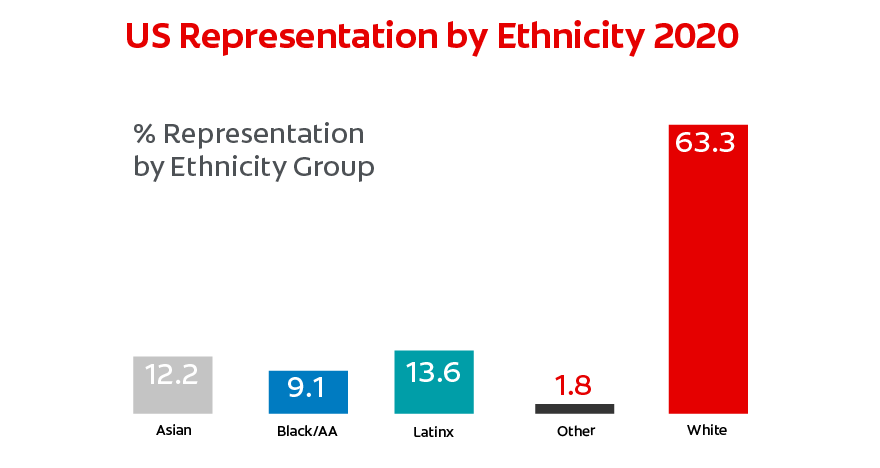 While our representation of diverse employees in the company is strong, we want to increase representation, in particular with respect to Black/African Americans and Latinx employees. Importantly, we have improved representation at more senior levels of the organization and are working to increase our hiring, promotion and retention of underrepresented groups at all levels of the organization.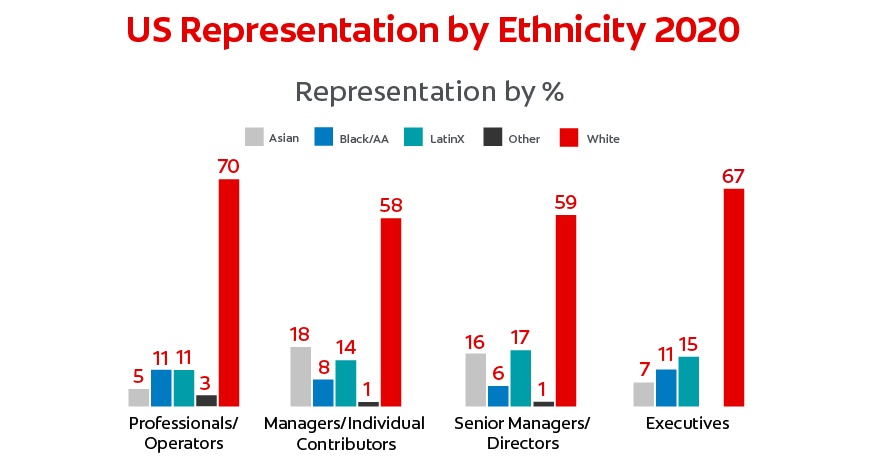 The key tenets of our Diversity, Equity & Inclusion Strategy are:
- Manager and corporate accountability for creating diverse and inclusive teams
- Advocacy and Allyship for our people and our company in driving change
- Transparency of our actions, position and progress in accelerating change
Click here to see our full Diversity, Equity & Inclusion Strategy.
You can find our most recently filed Federal Employer Information EEO-1 Report here, representing U.S. employees as of December 2018. The categories in the EEO-1 are prescribed by the federal government and do not represent how our workforce is organized or how we measure our progress. As a result, we believe the information reported above is a more useful and meaningful reflection of our Company's diversity.