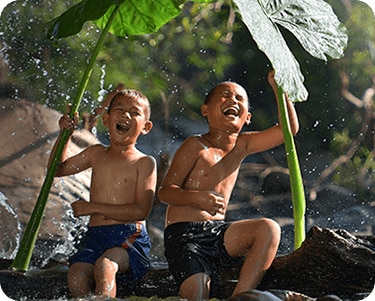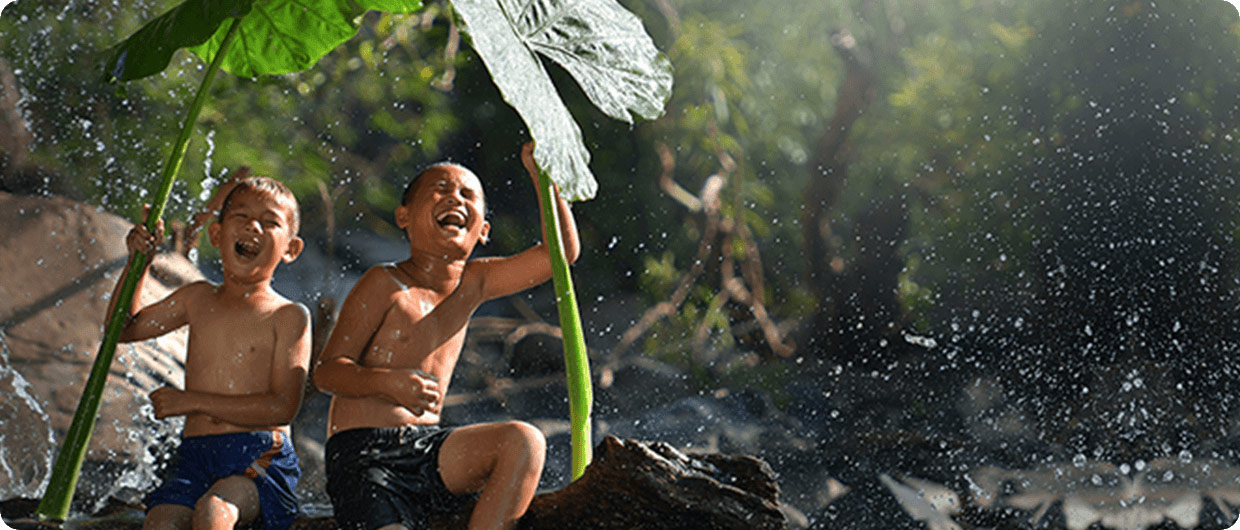 Accelerating Action on Climate Change: How Colgate Is Creating a More Sustainable Future
Colgate is using science-based Net Zero Targets and taking action to address climate change as part of our 2025 Sustainability & Social Impact Strategy.
By Vance Merolla, Worldwide Director, Global Sustainability
June 2022
Colgate's purpose is to reimagine a healthier future for all people, our pets and our planet. Achieving that future means we have an important responsibility to address climate change and its threat to disrupt every aspect of our lives—from environmental impacts like weather events, water security and biodiversity, to food supply to socioeconomic stability.
We all have a role to play and we recognize that a more sustainable future is a priority for all of us, including our employees, customers, consumers, investors, NGOs and business partners. Colgate has been working to address climate change for over 20 years, and we're continuing to drive progress in new, meaningful ways.
Accelerating Action on Climate Change is a core action of our 2025 Sustainability & Social Impact Strategy and fuels our commitment for Net Zero carbon emissions across our operations by 2040. Our targets align with the Science Based Targets initiative (SBTi), the Paris Agreement, our signing of the Business Ambition for 1.5ºC and our commitment to Recover Better, working in concert with the UN Global Compact (UNGC).
In 2022, Colgate received the ENERGY STAR® Partner of the Year Award for Sustained Excellence for our achievements in energy efficiency and management across our global operations. This marks the 12th consecutive year that Colgate has been recognized by the U.S. Environmental Protection Agency and the U.S. Department of Energy as a leader in sustainable practices.
Net Zero Carbon Transition and Targets
Underlying Colgate's climate commitments are science-based targets focused on a Net Zero carbon transition. In 2017, SBTi approved Colgate's first science-based climate targets for Scope 1, 2 and 3 emissions, which the company subsequently achieved. In 2020, SBTi approved Colgate's next science-based targets, and, following the release of the new SBTi Net Zero Carbon Standard in late 2021, Colgate has established additional long-term and interim climate targets for SBTi's approval in 2022.
Our overall approach to drive our Net Zero carbon targets can be expressed in this simple graphic: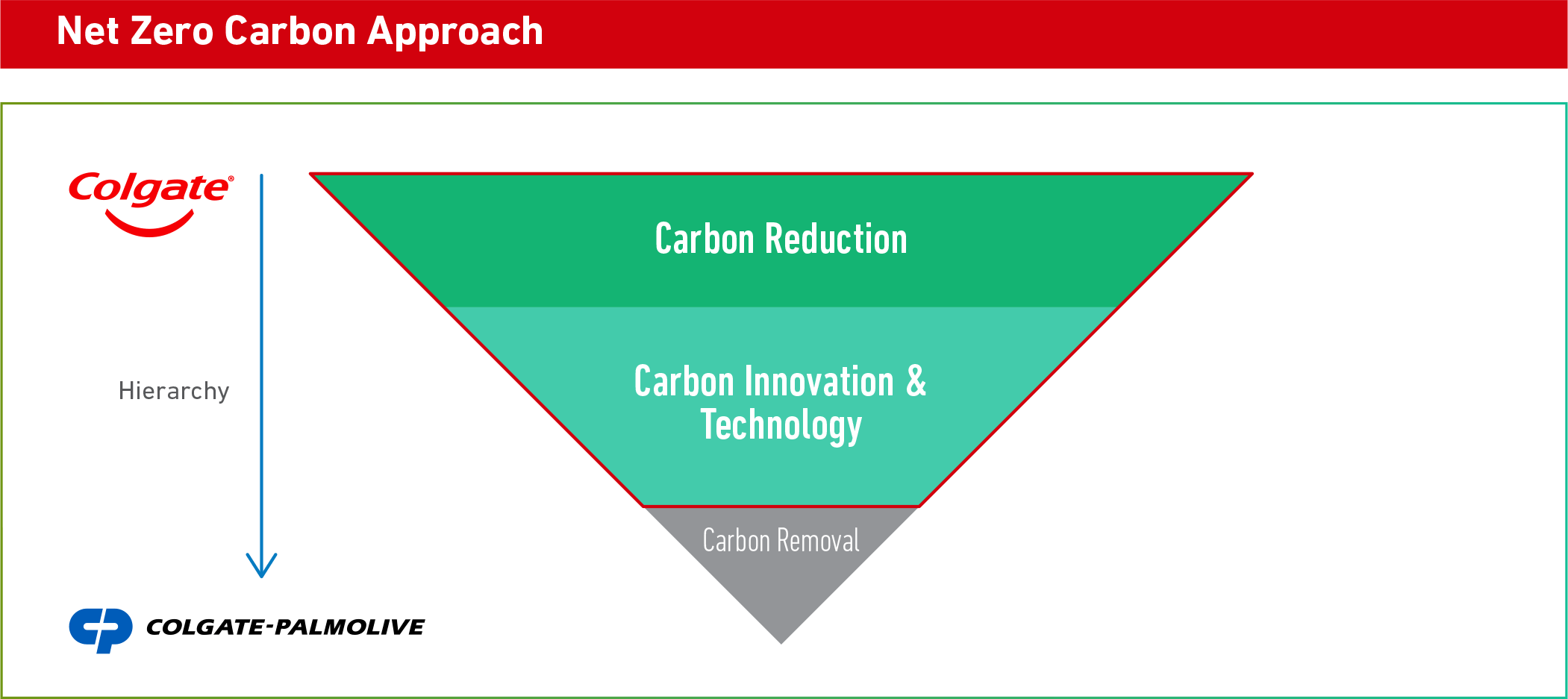 In order to achieve our Net Zero carbon targets, we are working to:
Reduce our carbon footprint and/or mitigate carbon emissions across our entire value chain
Continue to identify and deploy meaningful lower carbon innovations and technologies that replace more traditional carbon-intensive processes; and
Permanently remove the residual emissions from our value chain by 2040 per the SBTi Net Zero Standard.
Colgate's Net Zero Carbon Targets
Colgate is committing to Net Zero carbon and other climate-related targets as follows:
By 2025, it is our goal to:
Reduce Scope 3 emissions from Purchased Goods and Services by 20% against a 2020 baseline
Reduce Scope 1 and 2 GHG emissions in operations by 20% against a 2020 baseline
Avoid GHG emissions from consumer use by 20% against a 2016 baseline
Reduce manufacturing energy intensity by 25% against a 2010 baseline
By 2030, it is our goal to:
Reach 100% renewable electricity in global operations
Reduce Scope 3 GHG emissions from Purchased Goods and Services by 42% against a 2020 baseline
Reduce Scope 1 and 2 GHG emissions in operations by 42% against a 2020 baseline
By 2040, it is our goal to:
Reach Net Zero carbon emissions across the value chain
Reduce Scope 1, 2 and 3 emissions* by 90% against a 2020 baseline
*excludes Scope 3 Categories 2, 9, 11 & 12 per SBTi Net Zero Standard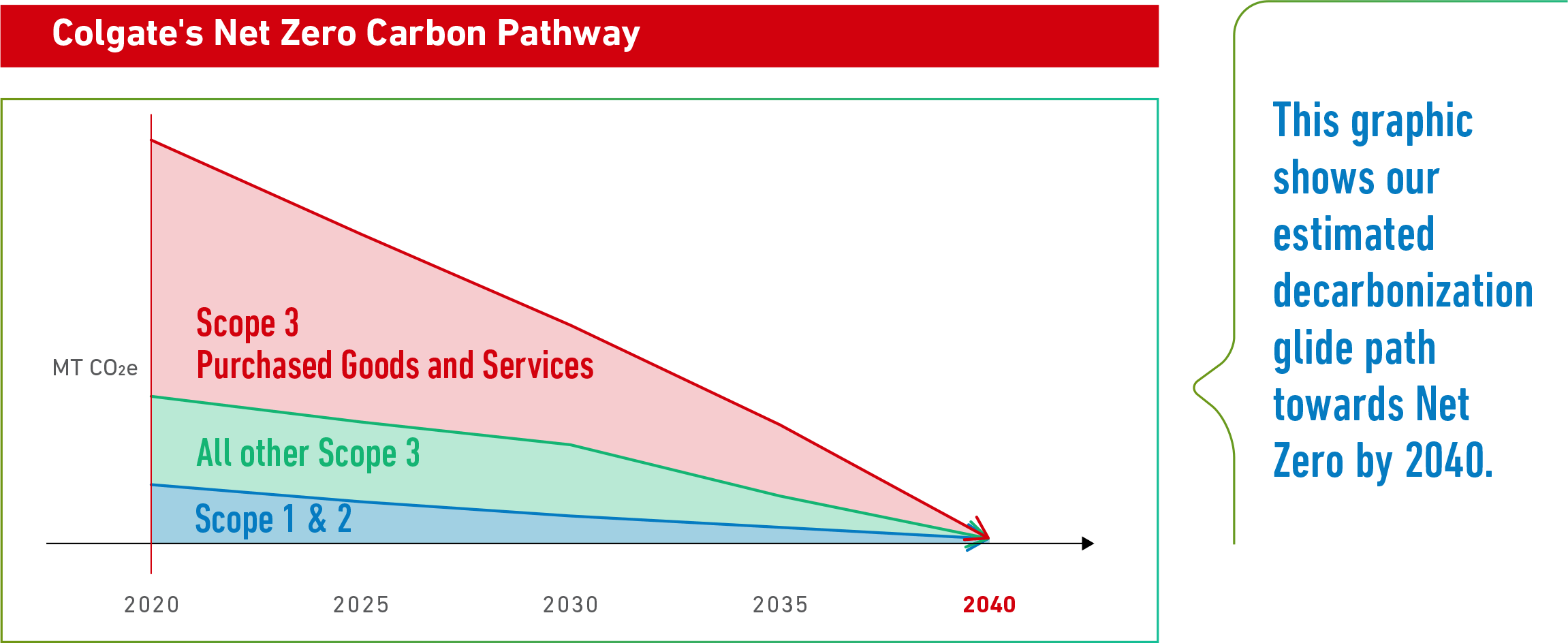 To help support our ambitious targets around climate action and Net Zero carbon transition, we are focusing our climate strategy on five interconnected pillars:

Supply Chain Engagement
The sourcing of our ingredients and packaging accounts for about 80% of Colgate's Purchased Goods and Services emissions. We are working directly with our suppliers to encourage them to set science-based climate targets, assess their climate and water risks, improve their energy and water efficiency and increase their use of renewable energy. In addition, our climate engagement efforts are helping suppliers innovate to provide us with lower-emissions ingredients and packaging, as well as carbon footprint data.
Net Zero Carbon Operations
We are committed to decarbonizing our operations to align with limiting global temperature rise to 1.5°C above pre-industrial levels and we encourage every Colgate factory, logistics team, warehouse and office to do their part to help achieve this target.
A great example of how we take action in our operations is Colgate's Renewable Energy Master Plan (REMP), which helps support our target to reach 100% renewable electricity across our operations by 2030. The REMP has been informed by third-party energy experts providing intelligence on the available tactics to obtain renewable electricity at each of our locations. Additionally, we have assigned responsibility for renewable energy to our division procurement leaders, who help evaluate local RE choices around a diverse set of tactics which include: on-site solar, utility green power, verified renewable energy certificates and virtual power purchase agreements (VPPAs).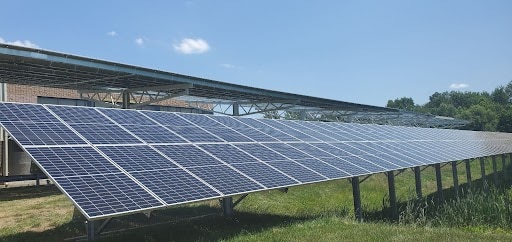 Improving Product Design & Influencing Consumer Behavior
Approximately 80% of our GHG emissions are attributable to the use and disposal of our products and packaging. Given this large proportion, our most dramatic opportunities to shrink our climate impact lie in the design of our products and influence on consumer behavior. We have committed to help avoid emissions from consumers by 20% by 2025 against a 2016 baseline.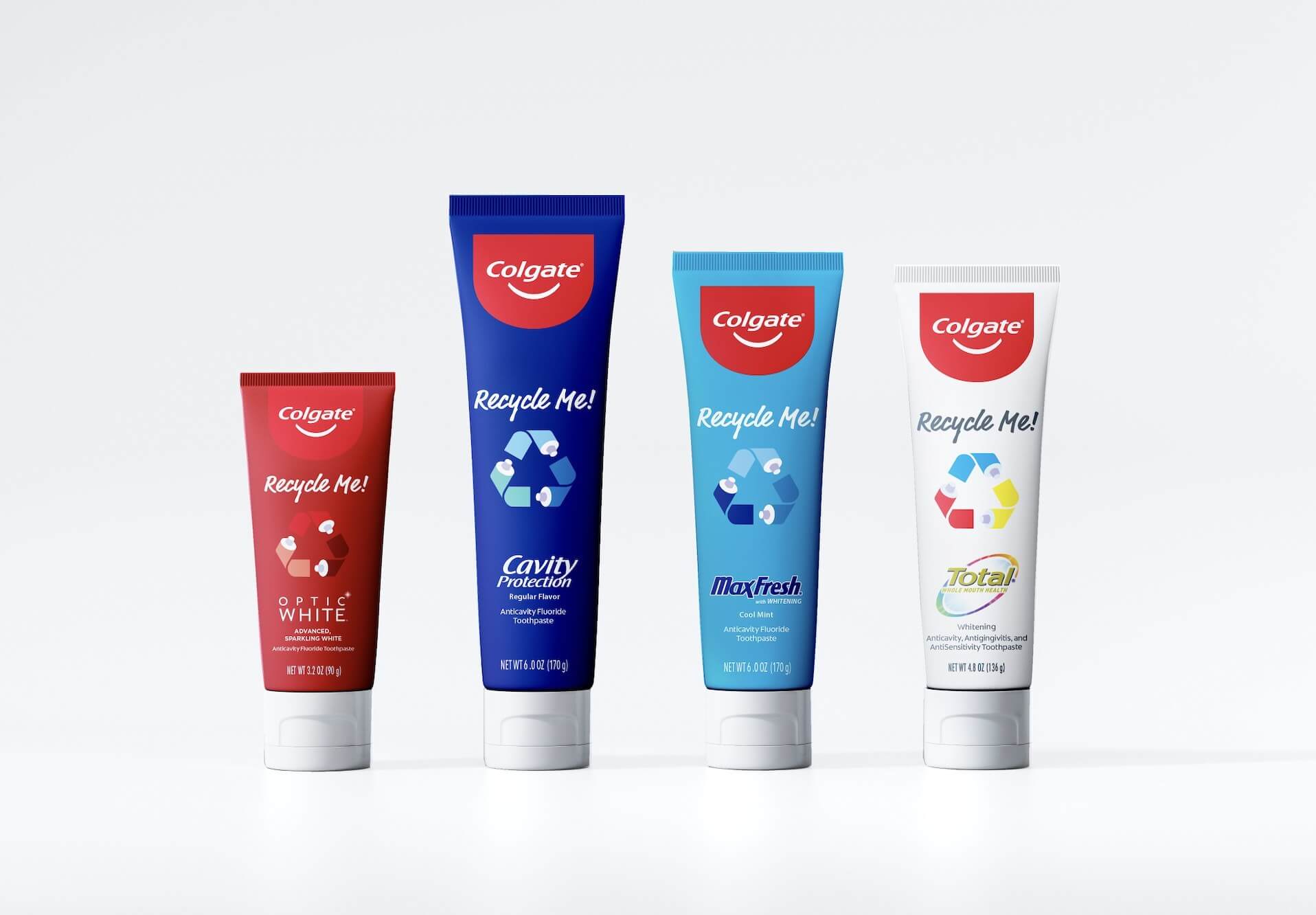 Designing packaging that either uses less plastic, is made with recycled content, or is recyclable, reusable or compostable often has associated carbon reduction benefits. We are proud to have developed a first-of-its-kind recyclable toothpaste tube, which in addition to being recyclable, has a lower overall carbon footprint. In order to drive scale and impact, we have shared the breakthrough technology with third parties and designed packaging, including our limited-edition "Recycle Me!" packaging, to inform consumers that the tube is now recyclable. During this time of transition, acceptance of tubes at certain recycling facilities may be limited, and consumers should check with their local community facilities. Learn more at colgate.com/goodness.
A great example of raising consumer awareness is Colgate's "Save Water" consumer awareness campaign. Many people don't make the connection between water use and carbon emissions. However, water and wastewater treatment systems are energy-intensive, so every drop of water saved means less energy used.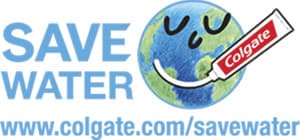 With our Save Water public awareness campaign, we estimate that our consumers have contributed to the avoidance of approximately 206 billion gallons of water and 10.8 million metric tons of CO2 emissions, since the campaign's launch in 2016.
Building Climate Resilience

We acknowledge that the impact of climate change poses potential short-, medium- and long-term risks to our business. As we accelerate the decarbonization of our value chain to help limit global temperature rise to 1.5°C, our teams are building climate resilience into our global business activities. We are continuing to assess our climate impact, risks and opportunities and to integrate our sustainability strategy across our organization in order to help create a healthier future for all people, their pets and our planet.
Climate-related scenario analysis is a tool that helps assess an organization's financial exposure to climate change, both for physical and transition risks under different climate futures. Colgate engaged with a third-party expert to better understand climate-related scenario analysis and how climate change may impact our business and what type of actions can be taken to avoid climate risks or capture opportunities.
For more information, please see our 2021 report aligned with the TCFD recommendations.
Society & Nature - Climate Justice and Equity
As part of Colgate's work to address climate change and transition to a Net Zero economy, we recognize the potential social impacts of our climate strategy as a relevant issue for our business, as referenced in the Paris Agreement on climate change. Often those with the smallest contribution to climate change are the worst affected by it. The livelihoods of the world's most vulnerable are often threatened by the adverse effects of climate change, as well as mitigation measures.
Through work that we conduct with our partner Earthworm Foundation supporting our Palm Oil Program, we engage with small holder farmers, communities and local governments in Indonesia, Malaysia and Latin America. These projects focus on building capacity with farmers and communities to drive good forest management practices, implementing conservation practices for existing forests, and engaging with governments to ensure beneficial land use planning to protect standing forests.
Partnering for Climate Leadership
We understand that addressing climate change cannot be done by a single entity and will require collaborative action across the board. This makes our engagement and collaboration with external partners an important element of our sustainability strategy, and through these partnerships we can complement our strong internal capabilities to create a healthier planet.
We are working with partners and organizations to accelerate action on climate change, eliminate waste, lead with zero waste facilities and drive sustainable sourcing. Colgate is proud to contribute to and learn from the collective intelligence of our partners in sustainability.
These include:
USEPA Green Power Partnership
World Resources Institute
USEPA ENERGY STAR Award 2021: Partner of the Year, Sustained Excellence
The Consumer Goods Forum
Dow Jones Sustainability Indices
UN Global Compact
U.S. Green Building Council
CDP
As part of our purpose to reimagine a healthier future for all people, their pets and our planet, Colgate is committed to accelerating action on climate change, reducing our environmental footprint, and working with our partners and operations to eliminate waste, decrease plastic usage, save water, and conserve natural resources. Read more about our strategy and progress in our 2021 Sustainability and Social Impact Report.
Forward Looking Statements
All statements in this article that are not historical, including targets for and projections for future results, the expected achievement and effect of our sustainability initiatives, including our 2025 Sustainability & Social Impact Strategy, and the amounts and timing of their expected impact are "forward-looking statements" within the meaning of the U.S. Private Securities Litigation Reform Act of 1995 and the rules, regulations and releases of the U.S. Securities and Exchange Commission (SEC). Forward-looking statements are based on management's views and assumptions as of the date they were made and, except as required by law, we undertake no obligation to update these statements as a result of new information and we make no representation, express or implied, that the information is still accurate or complete. We caution that such forward-looking statements are not guarantees of future performance and that actual events or results may differ materially from these statements due to a number of factors. Information about factors that could impact our business and cause actual results to vary, possibly materially, from these forward-looking statements, can be found in our filings with the SEC, including the information set forth under the captions "Risk Factors" and "Cautionary Statement on Forward-Looking Statements" in Colgate's Annual Report on Form 10-K for the year ended December 31, 2021 and subsequent Quarterly Reports on Form 10-Q.
You might also be interested in...
Colgate-Palmolive Earns 13th Consecutive ENERGY STAR® Partner of the Year Award

Read more

»

The Power of Innovative Partnerships to Advance Health & Wellbeing

Read more

»

Colgate-Palmolive S&P Dow Jones Sustainability Indices and CDP Achievements

Read more

»