Colgate's 2025 Sustainability & Social Impact Strategy
With the Colgate brand in more homes than any other, we are presented with great opportunities and new challenges as we work to integrate sustainability into all aspects of our business and create positive social impact. We are determined to position ourselves for further growth as we act on our 2025 Sustainability & Social Impact Strategy, based on our three Key Ambitions:
WE Inspire Our People to Make a Difference:
We motivate and enable our people to reach their full potential and perform at their best every day by valuing people for their contributions and sharing in the success we create together.
WE Help Children, Their Families and Communities Thrive:
We advance the health and well-being of children, their families and communities by investing in innovations that empower them for healthy and bright futures.
WE Create a More Inclusive World:
We will ensure all Colgate People feel they belong and are supported to achieve their potential. We will drive representation across all organizational levels with a focused, consistent effort and a goal to achieve parity with labor force availability.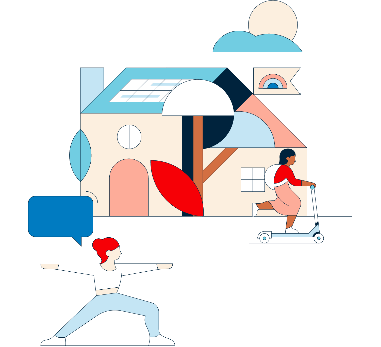 Helping Millions of Homes
Design Sustainable Products:
We will innovate our products to help our consumers live more sustainable lives. We intend to improve the environmental footprint of all products we market and develop.
Foster Lifelong Relationships Between Pets and People:
We want to help every pet find a forever home by supporting our global shelter partners with resources and premium nutrition. Our ambitious goal is to find adoption homes for 15 million shelter pets through the Hill's Pet Nutrition Food, Shelter & Love™ program.
Build Sustainable Habits for Life:
We will help people build more sustainable habits by offering better products, information choices and education. Our target is to provide 100% ingredient transparency, promote water conservation awareness with messaging to 100% of our global consumers and guide consumers on recycling for 100% of our products in all markets.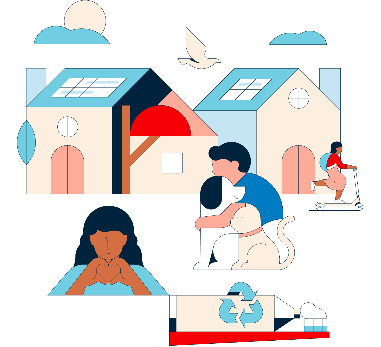 Preserving Our Environment
Eliminate Plastic Waste:
We will design and deliver zero plastic waste solutions for Colgate-Palmolive products. We aim to eliminate one third of our new plastics and achieve 100% recyclable, reusable or compostable plastic packaging by 2025.
Water Stewardship:
We will work for water resilience across our value chain, protecting ecosystems and supporting water access. Our goal is to achieve Net Zero water at our manufacturing sites in water-stressed areas by 2025 and across all sites by 2030.
Accelerate Action on Climate Change:
We've targeted Net Zero carbon emissions across our growing business, including our own operations, suppliers and consumers. Our goal is to achieve Net Zero carbon by 2040 and 100% renewable electricity for our global operations by 2030.
Drive Sustainable Sourcing:
We will engage all of our key suppliers in order to support our goal to source sustainably and strive for Net Zero deforestation, prioritizing palm and soy.
Lead with Zero Waste Facilities:
We will operate high-efficiency, low-impact, zero waste facilities and achieve 100% zero waste operations.