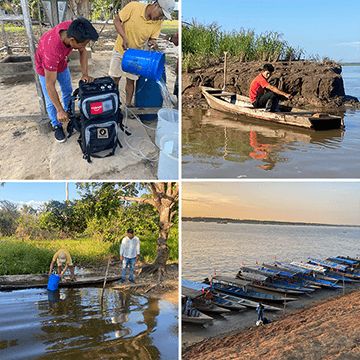 The Power of Innovative Partnerships to Advance Health & Wellbeing: Colgate-Palmolive, the 100+ Accelerator, and Otterpack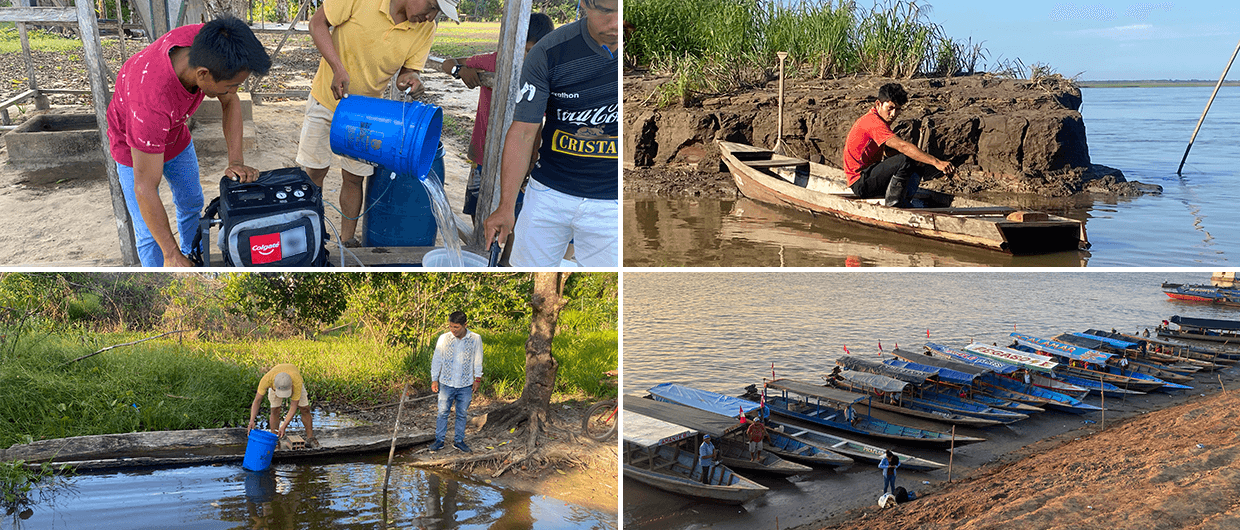 As an innovative growth company, Colgate knows that creating a healthier future for all requires collaboration. In 2021, the Company, along with The Coca-Cola Company and Unilever, joined the 100+ Accelerator, a collective led by AB InBev that seeks to fund and pilot sustainable innovations in supply chains. As four of the world's largest consumer packaged goods are able to provide the size and scale necessary to help entrepreneurs bring solutions to market faster.
Through the 100+ Accelerator, Colgate was introduced to Otterpack, which invented GreenOtter, an easily portable water purification system based on reverse osmosis. Otterpack's technology does not require a power source and can filter up to two liters of water per minute, producing safe drinking water from any water source on land, except seawater. The system, which can be carried by a single person as a backpack, is designed to improve the accessibility of potable water, free of contaminants, to vulnerable people.
In the summer of 2021, Colgate-Palmolive, Otterpack and WWF Peru joined together, through the 100+ Accelerator, to determine how to best support the Flor de Ucayali indigenous community in the Peruvian Amazon region. At the time, the community did not have consistent access to clean water and would mostly consume water from contaminated water sources, exposing its people to short, middle and long term health issues.
Colgate worked closely with residents to bring these water purification systems to the community and provided training and hands-on education as GreenOtter devices were introduced. In 2022, Gary Binstock, Colgate's Director, Global External Innovation, visited the community to help deploy the first system for residents.
"When I went to the Flor de Ucayali community, I was amazed by how connected residents are to the earth and our environment. I was reminded that happiness can come from appreciating the people around you and the beauty of our planet," said Binstock. "Community members expressed a real need for accessible, clean water and appreciated our shared support to bring Otterpack to the community. I look forward to seeing how Otterpack can continue to help communities like Flor de Ucayali and to see how Colgate can continue to innovate through the 100+ Accelerator."
To date, four GreenOtter units have been deployed across the community, including in one school. A fifth system will be deployed later this year in another Amazonian community with similar conditions as Flor de Ucayali. Training materials were translated into Spanish, as well as the community's local language, Shipibo Konibo, to help the community use and maintain the GreenOtter packs. WWF Peru will periodically visit the community to monitor use of the units and the health of the community members.
Since 2018, the 100+ Accelerator has worked with 116 startups in more than 30 countries to help scale their ideas providing mentoring, funding, and opportunities to pilot and scale their ideas. Together, Colgate and the program are developing and implementing sustainable innovations that have the potential to transform global supply chains, enhance our businesses as we work to reimagine a healthier, more sustainable future for all.
Water is a critical resource. We are proud to partner with startups like Otterpack to fulfill our goal to provide 1 million people with access to clean, safe water and sanitation systems by 2025. Learn more about Colgate's Sustainability & Social Impact Strategy as well as our commitment to sustainable innovation here.
Forward-Looking Statements
All statements that are not historical, including targets for and projections for future results, the expected achievement and effect of our sustainability strategies and initiatives and the amounts and timing of their expected impact are "forward-looking statements" within the meaning of the U.S. Private Securities Litigation Reform Act of 1995 and the rules, regulations and releases of the U.S. Securities and Exchange Commission (SEC). Forward-looking statements are based on management's views and assumptions as of the date they were made. Except as required by law, we undertake no obligation to update these statements as a result of new information and we make no representation, express or implied, that the information is still accurate or complete. We caution that such forward-looking statements are not guarantees of future performance and that actual events or results may differ materially from these statements due to a number of factors. Information about factors that could impact our business and cause actual results to vary, possibly materially, from these forward-looking statements, can be found in this report and in our filings with the SEC, including the information set forth under the captions "Risk Factors" and "Cautionary Statement on Forward-Looking Statements" in Colgate's Annual Report on Form 10-K for the year ended December 31, 2022 and subsequent SEC filings.
You might also be interested in...
Colgate-Palmolive Earns 13th Consecutive ENERGY STAR® Partner of the Year Award

Read more

»

Colgate-Palmolive S&P Dow Jones Sustainability Indices and CDP Achievements

Read more

»

Colgate-Palmolive Earns 12th Consecutive ENERGY STAR® Partner of the Year Award

Read more

»