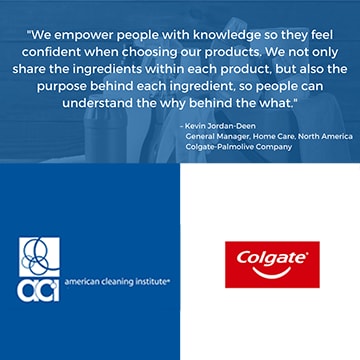 The Gamechanger for Ingredient Transparency? SmartLabel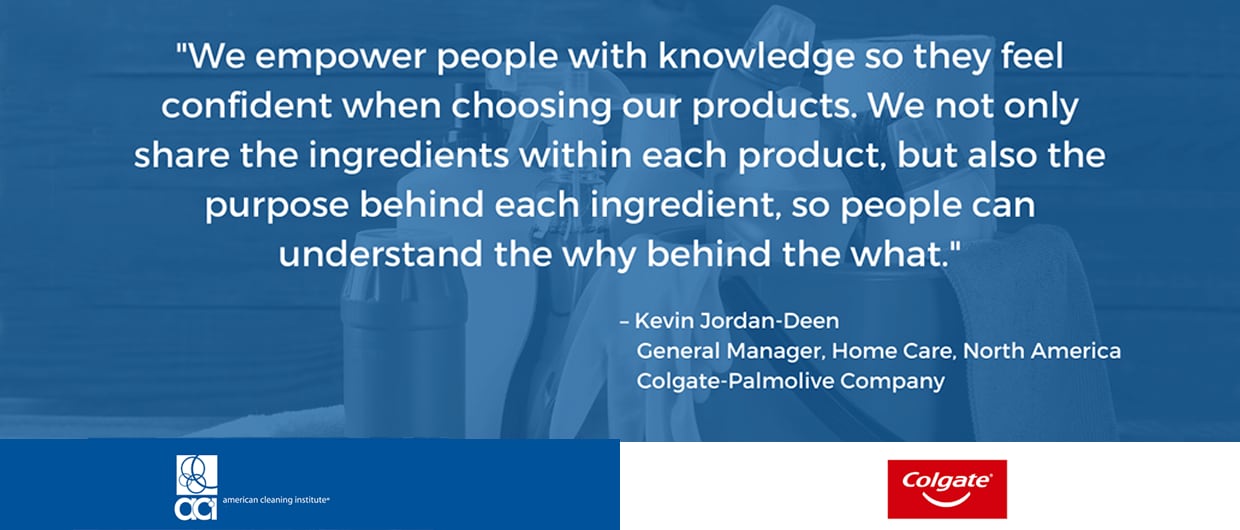 SmartLabel empowers people to make sustainable choices when choosing Colgate-Palmolive products.
March 28, 2022

The cleaning products industry is committed to giving consumers the information they need to understand what is in the cleaning products they are bringing into their homes. Colgate-Palmolive is one of the companies stepping up their ingredient communication efforts and providing more information than ever before.
The American Cleaning Institute (ACI) connected with Marie Johansson, Director, Product Sustainability and Kevin Jordan-Deen, General Manager, Home Care, North America at the Colgate-Palmolive Company to learn more about this consumer education initiative and what it means for the company and the industry.
ACI: You have a lot of well-known products that are in most of our homes. How do you help consumers understand what's in them?
Marie: Colgate-Palmolive is a caring, innovative growth company reimagining a healthier future for all people, their pets and our planet. And with the Colgate brand in more homes than any other, it's our responsibility to help make sustainability an easy, everyday part of people's lives. One way we can help do that? Ingredient transparency.
The ingredients we use in our products are safe for people, our pets and the environment: ingredient transparency is a key action of our Sustainability & Social Impact Strategy. We share ingredient information about our products where people seek that information: our brand websites as well as via SmartLabel®. We're proud that the ingredients of most of Colgate-Palmolive's SKUs in the U.S. are available on SmartLabel, and we use our packaging to encourage people to visit SmartLabel to learn about our ingredients.
Kevin: We know our consumers are increasingly looking for more information about the products they choose. For over two hundred years, our consumers have trusted that Colgate-Palmolive products are safe & effective and also delight the senses–whether that's how they smell, how they taste, or how they feel.
This trust is rooted in transparency about the ingredients within each product. We empower people with knowledge so they feel confident when choosing our products. We not only share the ingredients within each product, but also the purpose behind each ingredient, so people can understand the why behind the what.
ACI: Why is it important to you to provide this level of detail?
Kevin: We're proud of the quality and safety of our ingredients and are thoughtful about each and every one. As consumption habits evolve and people become more discerning about the ingredients they're using, it's important to us that people are able to understand the ingredients we use in our products.
Marie: Every time someone uses one of our health and hygiene products to brush their teeth, clean their hands, feed their pets or wash their dishes, we have an opportunity to communicate with them through our packaging. Our consumers are increasingly interested in not just what benefits we offer, but how we deliver those benefits through our formulations. We strive to provide fragrance and flavors for all brands down to 0.01% (100 parts per million) in each product. We also use our packaging to communicate important sustainability news, such as how to recycle the package and tips for how to save water.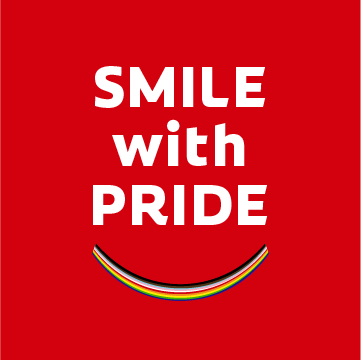 Kevin: Yes, a great example of that is the development of our Palmolive® Pure + Clear Dish Liquid, a hypoallergenic formula made with 100% biodegradable cleaning ingredients. Colgate partnered with U.S. EPA's Safer Choice program to develop Pure+Clear formulas to meet the high performance standards and sustainability criteria and were recognized with the Safer Choice label. The Safer Choice label makes it easier for consumers to identify cleaning products with ingredients that can help keep a safer, cleaner, home.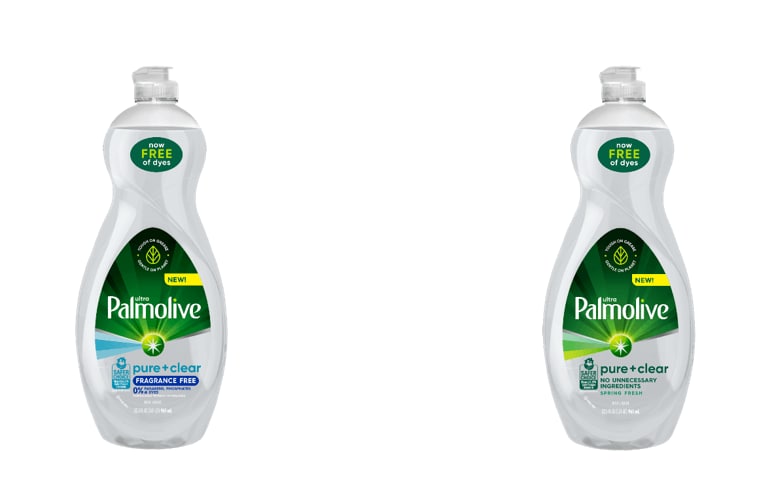 ACI: How do you work to ensure that the information is understandable, instead of overwhelming?
Marie: We take an inclusive approach. We gather input and perspective from a multidisciplinary team – including consumers! – on how to provide the information in an accessible and understandable way. One result of this collaboration is how we present our product ingredients. It's a top priority of ours to take the long technical names that are required to describe the ingredients accurately and translate them into product functions that make sense to people. For example, not many people know how to pronounce "Dihydrogenated Tallowamidoethyl Hydroxyethylmonium Methosulfate," let alone what it means. That's why we explain on our SmartLabel page: "helps to provide softness to clothes."
ACI: What do you think the cleaning products industry can do to consistently provide a high level of transparency?
Marie: We invite our industry colleagues to join us on this transparency journey. The industry is–and should continue–to provide digestible information through multiple channels that serve people and their communities. We should continue to maintain consumer-friendly communication that is easily accessible and available wherever someone needs it, whether that be at the aisle in-store or at home on a computer. Having all our ingredient information visible on SmartLabel, for example, is a gamechanger for our Company to communicate product ingredients simply and clearly.
Kevin: Colgate-Palmolive is helping to lead the cleaning products industry forward by giving people the opportunity to make informed choices. Beyond sharing our home care cleaning products on SmartLabel, we recently launched Flavors & Fragrances Share for Good, our new communications tool to share more information about the fragrance and flavors in our products. Most notably, Colgate is now the first major company to share the flavor ingredients in toothpaste and mouthwash. By proactively launching this program, we are providing even greater transparency to build & extend consumer trust.
You might also be interested in...
Colgate-Palmolive Earns 13th Consecutive ENERGY STAR® Partner of the Year Award

Read more

»

The Power of Innovative Partnerships to Advance Health & Wellbeing

Read more

»

Colgate-Palmolive S&P Dow Jones Sustainability Indices and CDP Achievements

Read more

»