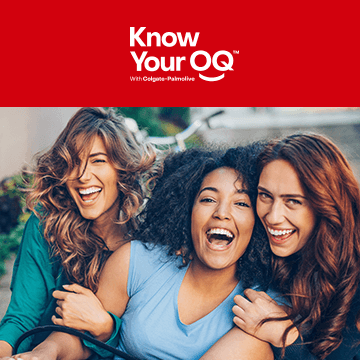 Do You Know Your OQ™ How Colgate is Advancing Oral Health Education Worldwide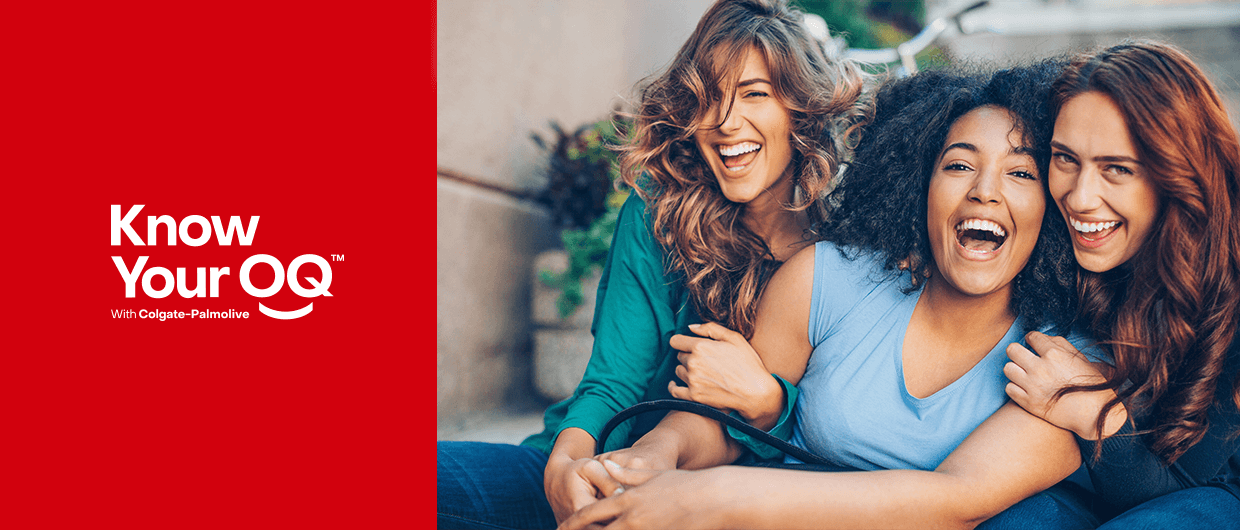 By Maria Ryan, DDS, PhD, Vice President and Chief Clinical Officer at Colgate-Palmolive

March 2022
What if I told you the key to a brighter, healthier future is right under your nose? It's true: healthier smiles mean healthier bodies, minds, and communities.
However, the profound impact of oral health is often overlooked – and with devastating consequences. Nearly half of the world's population suffers from oral diseases, which research shows can increase the risk for serious conditions like heart disease, diabetes, cancer, and mental health issues.
Understanding the connection between oral health and overall health is particularly important now as the pandemic, which left many people feeling overwhelmed and powerless, has taken a toll on our oral care habits. Taking charge of your oral health – with simple measures and tools like brushing twice daily for two minutes with a fluoride-based toothpaste, flossing once daily and using mouth rinses as needed – gives people a way to take back control over their wellbeing.
As the worldwide leader in oral care, Colgate-Palmolive is committed to advancing oral health education to help address this global health crisis. That's why we recently launched a new public health initiative and consumer education campaign, Know Your OQ™, to empower people to understand – and improve – their oral health quotient.
Many people don't know that oral health is the gateway to overall health and wellbeing. Closing that knowledge gap invites people to take action, motivated by more than a bright smile to commit to proper oral care.
KnowYourOQ.com is a free website anyone can use to discover how oral health is linked to overall wellbeing, learn about the global crisis of oral disease, explore preventive strategies and tips for taking care of their mouths, and find opportunities to seek professional help. It also serves as a free digital resource for dentists, medical professionals, and educational leaders.
The website includes an interactive assessment that tests people's oral health knowledge so they can discover their oral health quotient, or OQ score. They'll also learn key oral health facts along the way and discover how they can brush up on their oral care routine.
Partnering to Drive Education
As we empower people with knowledge through Know Your OQ™, Colgate-Palmolive is working alongside research institutions and nonprofit partners to advance oral health education worldwide. For example, we recently launched a groundbreaking study with Alphabet-owned Verily to determine the interrelation between oral health, cardiovascular disease, and diabetes.
We are also developing a partnership with the Medical University of South Carolina to assess whether implementing a connected health technology program in schools can overcome barriers to effective brushing and improve oral health literacy.
Additionally, we are partnering with experiential learning platform Enactus to mobilize the next generation of leaders to prioritize oral health and raise awareness about this hidden global crisis. Through a global accelerator challenge in the United States, United Kingdom, Brazil, India, and Kenya, university teams will compete to develop innovative ideas to educate local communities about the importance of oral health and promote good oral care habits.
Developing Innovative Solutions
To empower people to improve their oral care habits, we are providing consumers with new tools that facilitate real-time tracking and rewards to make brushing fun. The hum by Colgate line of smart toothbrushes delivers personalized care that guides better brushing for a cleaner smile. We offer innovative solutions at various price points to democratize connected health technologies— including the lower-priced hum by Colgate Smart Rhythm Sonic toothbrush, a smart battery-powered version for older kids and a manual toothbrush with augmented reality to help younger kids develop healthy habits at an early age.
The most important takeaway from these initiatives, research, technologies, and partnerships: a healthy mouth leads to a healthy body and a healthy mind, all of which is grounded in proper knowledge and education. Learn more from the NIDCR's new report, 'Oral Health in America: Advances and Challenges' and follow along as we further discuss the latest oral health updates in our new 'Get to Know Your OQ' series on LinkedIn Live.
By increasing understanding about the importance of oral health, we can make progress towards eradicating preventable oral diseases. Dental professionals, medical providers, research institutions, government agencies and people everywhere all need to play an active role in building oral health literacy in order to reimagine a healthier future for all. Visit the Know Your OQ website today to take the free assessment and start brushing up on oral health: www.KnowYourOQ.com
You might also be interested in...
National Children's Dental Health Month

Read more

»

5 Healthy Habits for a Healthy New Year

Read more

»

Exploring the Connection Between Oral Health and Nursing

Read more

»