Letter From Derek Gordon, Chief Diversity, Equity and Inclusion Officer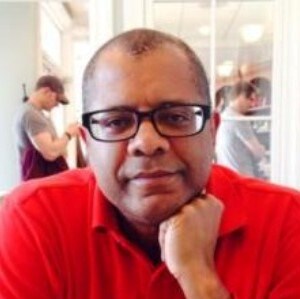 We are better than we've ever been. We will be better than we are.
Last year we published our first-ever Diversity, Equity & Inclusion Report, communicating our intention, strategy and performance to date regarding diversity, equity and inclusion. Our core ambitions in diversity and inclusion are threefold, and help us fulfill our purpose as a caring, innovative growth company reimagining a healthier future for ALL. First, we want to create a culture of belonging. By belonging, we mean that every Colgate person feels accepted being their authentic self while having confidence that their ability to impact the business and advance within the organization is an outcome of their capability, not their identity. Second, we work to achieve labor force representation of underrepresented people across all organizational levels. Last, we want to impact our community by promoting diversity, being an ally for positive change and helping underrepresented people in our communities thrive.
This report communicates our actions over the last year to advance our strategy and help fulfill our purpose. As you read it, we hope you take away the following points:
We are expending substantial corporate effort and resources to evolve our culture, including educating, measuring and transparently reporting our position in creating an inclusive and diverse organization. This is because we truly believe a diverse and inclusive culture is additive to our business results. The Communication pillar of our Diversity, Equity and Inclusion strategy has been a key enabler of our ability to drive the dialog necessary for the change. Our people experience the change through the actions we are taking. These include: speakers we feature, tips we provide, our focus on listening and the messages delivered by our leaders. Through training, we are asking that Colgate people recognize their own biases and change their behavior to create more inclusive teams. We are driving action around the world to ensure our people understand our expectations and the behaviors they must exhibit to realize change.
We are making progress in representation, particularly at the most senior levels of the organization. We understand we need to go further and as a result we are taking action by ensuring we have diverse slates as part of our hiring practices, resulting in the most competitive talent pools from which to hire. Additionally we learn that success here can only be accomplished if we deliver on the three key levers: hiring, promoting and retaining exceptional talent of all identities. Our aspiration is for inclusion for all, both those in the minority and the majority.
We are making process and structural changes to institutionalize behaviors that result in a more diverse and inclusive culture. Of particular note are our efforts to educate and drive accountability for creating this inclusive culture. As one example, 80% of our open positions start with at least a 50% diverse slate. Last year, in order to hold ourselves accountable for creating a culture of diversity, equity and inclusion, we asked all people managers to set a DE&I objective. Going forward, our training will shift from a foundational and common understanding of Unconscious Bias and Allyship to how to create a more inclusive team. Perhaps the most important two indicators to me of our progress are a) stories of our people taking responsibility to identify, highlight and drive changes where we have not been as inclusive as we can be and b) the marketing work that the company is doing, particularly behind the Colgate equity. The inclusiveness and optimism is both world class and reflected globally.
Our efforts are global. U.S. based companies often tend to talk about these efforts from an American perspective. We're working to achieve this inclusive and diverse culture around the world for gender, disability, socioeconomic status, ethnicity, sexual orientation and all other aspects of identity. Our Division teams have adapted the global DE&I strategy for their geographies. They have taken the lead in creating their own diversity councils to drive the cultural change among the different identities that are relevant to them.
We get accolades from outside organizations for being a great and inclusive place to work. For that we must thank our people, our Employee Resource Groups, our Diversity councils and our leaders. They create a culture that we are proud of. However, going forward we want to go further faster. That includes continued learning, listening, empathy and making the unbiased and objective choice every time. It requires that we give our people the capability, responsibility and accountability to create the business and culture we want to achieve. Together, only through the Power of We, will we get there.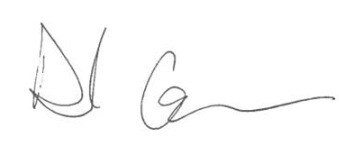 Please read the complete 2022 Diversity Report to fully understand our beliefs, strategy and actions
Reports and Downloads