Letter From Derek Gordon, Chief Diversity, Equity and Inclusion Officer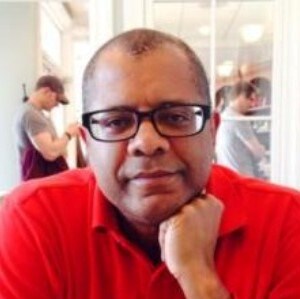 Culture of Belonging
Colgate-Palmolive's purpose is to reimagine a healthier future for ALL people, their pets and our planet. To realize this purpose, our Company needs to be a place where all of us feel we belong — and Our Global Diversity, Equity and Inclusion Strategy and actions help us create such an organization.
Our ambition is for all Colgate People to trust that the Company invites each of us to be our authentic selves while giving us the opportunity to achieve our personal and professional ambitions based on our capabilities — instead of our identity. With the Colgate brand in more homes than any other, we have the opportunity to leverage our Company's global reach and scale to break down the barriers to equitable treatment people face daily.
In this Global Diversity, Equity and Inclusion Report, you will see the actions and metrics that reflect how we are progressing on this journey to create a culture of belonging both inside and outside of Colgate. Four highlights include:
Advancing representation of women and Black/African American: At the Vice President-level of the organization, we have increased representation of each about 2.5 percentage points in 2022 versus 2021.
Over the last five years, Vice President-level representation is up almost 9 percentage points for women globally.
While we have further to go for women, for Black/African Americans in the US, we are nearing our aspiration to create an organization that represents the labor force at the Vice President level.
Progress on inclusion. Our goal, which we have achieved and maintained, is for our Inclusion Index to be in the top quartile of benchmark companies. Importantly, our Inclusion Index is also above the benchmark of the broader consumer products industry. The Inclusion Index is how we measure the overall sense of belonging for Colgate People around the world.
In our 2022 report, we highlight our achievements and we also acknowledge our opportunities for improvement, mapping out how we will continue to fulfill our commitment to DE&I.
I believe that the most important progress that we have made is our continued effort to assure we are institutionalizing the Company's expectations that we ALL work to create an inclusive culture. Previously, we stated that Diversity, Equity & Inclusion is a key consideration in our Company's purpose and a transformative enabler of our Company's business strategy. In 2022, we introduced new Company leadership principles that are based fundamentally on the idea of being an inclusive leader.
From purpose to business strategy, from values to leadership principles, Colgate is ensuring that we integrate DE&I into every aspect of how we work, who we are and what we do.
I invite you now to learn more about our DE&I progress and the commitment of our people around the world to creating a culture of inclusiveness and belonging.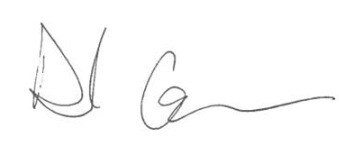 Please read the latest Diversity Report to fully understand our beliefs, strategy and actions
Reports and Downloads