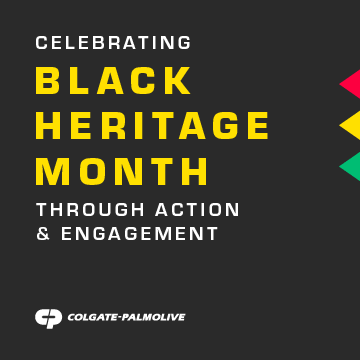 Colgate-Palmolive Celebrates Black Heritage Month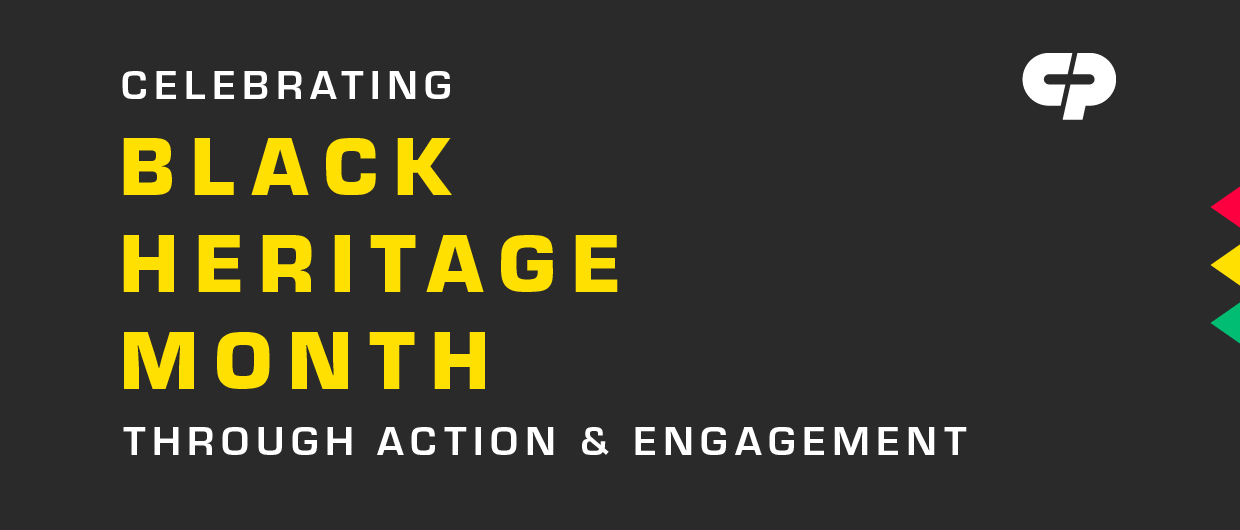 At Colgate-Palmolive, we are reimagining a healthier future for all people, their pets and our planet. "All" is in the middle of our purpose to punctuate our commitment to diversity, equity and inclusion - to be an ally for positive change among the underrepresented and to champion inclusivity within Colgate and within the communities we serve.
"We are committed to being an ally for positive change among the underrepresented and to champion inclusivity within Colgate and within the communities we serve."
February is Black Heritage Month in the United States, a time to reflect on the incredible history, culture and contributions of Black and African Americans in our country. This year's theme, Black Health and Wellness, pays homage to medical scholars and health care providers.
To support this initiative, Colgate has focused our efforts on programs that create positive social impact in Black and African American communities. Our programs include scholarships to promote diversity in the dental, skincare and veterinary fields. They include mentoring for high potential students of color, and oral care outreach for underrepresented children and families.
Below are a few examples of our recent efforts.
One key to unlocking a brighter future is to provide opportunities in education for Black and African Americans as well as other underserved and underrepresented communities. One way we do that is through scholarships. Just last week, our North America Division announced the new Inspire our Future scholarship, which will award ten $10,000 scholarships to selected recipients pursuing degrees related to manufacturing, engineering, supply chain, sales and marketing. This month we also added four scholarships to our existing offerings in partnership with UNCF, which the Company has supported since 1944.
Colgate also has created dental scholarships to create educational pathways targeted to Black and African Americans to help grow the pipeline of dental professionals from underserved and underrepresented communities:
REIMAGINING A HEALTHIER FUTURE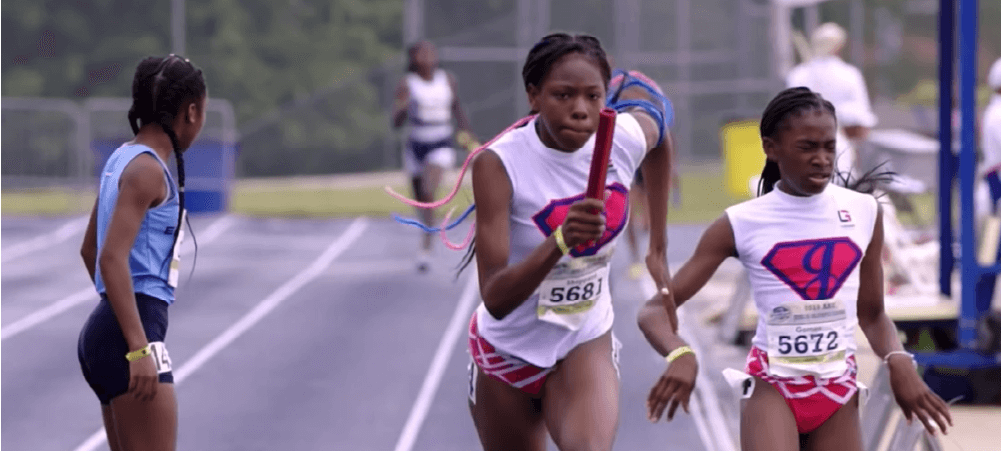 This year's theme of health and well-being focuses on areas where we know Colgate-Palmolive can make a difference. We recently launched KnowYourOQ to educate and raise awareness about oral disease, which disproportionately affects Black and African Americans and other underrepresented communities, and emphasize the importance of oral health to physical health and well-being.
We're also thrilled that the Colgate Women's Games are back on track for their 27th season. The games, featured recently in the Netflix film Sisters on Track, have provided an opportunity for girls in underrepresented minority groups to compete in track and field events to earn grants-in-aid to further their educational dreams. In a recent interview, Olympic athlete and meet director Cheryl Toussaint talked about her experiences and how the Colgate Women's Games helped her to realize her own healthier future.
CELEBRATING BLACK AND AFRICAN AMERICAN LEADERS AT COLGATE-PALMOLIVE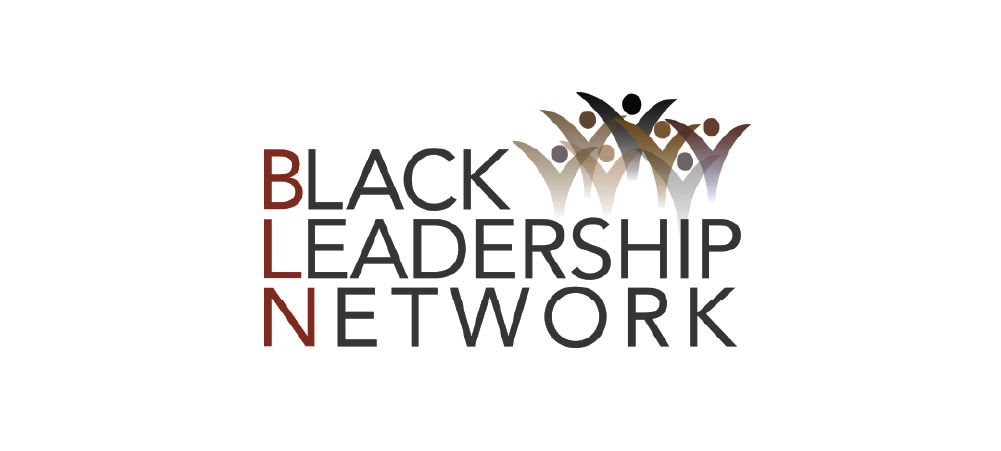 Our three Black Leadership Networks have shown great leadership throughout the month in creating robust programming for Colgate People on a wide range of topics. This includes events like the Piscataway BLN's Virtual Networking Across Borders series, with more than 70 Colgate leaders hosting small, engaging networking sessions. All three BLNs collaborated on a special edition of The Word (a BLN internal publication) to commemorate the month. And on LinkedIn, we recognized the contributions of Black and African American Colgate People in the Building the F.I.R.E. series. We're grateful for the leadership of the BLN Employee Resource Groups as well as the individual contributions of so many Black and African American leaders at Colgate.
Black Heritage Month is one point in time when we pause to recognize and make visible the commitments of Black and African Americans to our society and our Company's commitment to them. Colgate's commitment is not limited to one month—it shows up all year long in the form of our dialogues, unconscious bias training, ERG activities and social media, and the continuing progress we're making in advancing representation in our Company. With your help, we can keep the education and the celebration going!
You might also be interested in...
Colgate-Palmolive: Spotlight on Latin employees

Read more

»

How Interns are Helping Colgate-Palmolive Create the Future

Read more

»

Colgate-Palmolive: A Safe and Inclusive Workplace for People with Disabilities

Read more

»