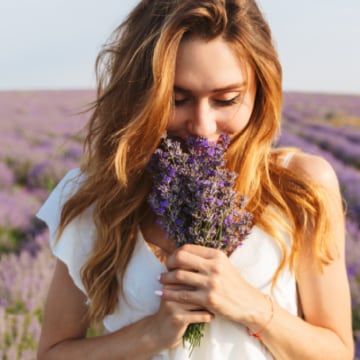 Fragrances - A Powerful Pathway to Emotions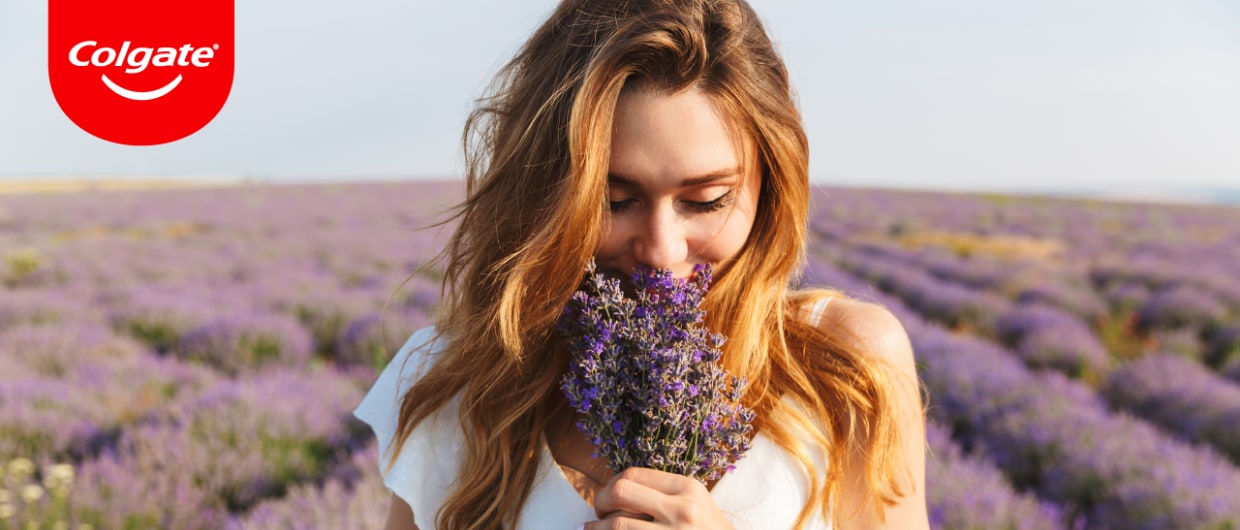 By Catalina Monroy, VP, Global Flavors and Fragrances
August 30, 2022

Everything we do at Colgate starts with science. Our scientists spend an enormous amount of time and effort – from the discovery stages to formula development and clinical validation to implementation, safety and compliance – ensuring that our products deliver on their promise to our consumers and, most importantly, are safe and compliant.
It may sound simple, but one aspect of any product's creation that requires tremendous empathy and consideration is how it smells. Developing the right or if we're lucky, iconic fragrance combines the technical aspects of chemistry with the art of influencing human emotion and transporting people to another place.
Of the five senses we have as humans, our sense of smell connects most directly to our hearts and to our emotions. A single smell can transport us with incredible clarity to a specific time, place or experience in our life that holds special meaning.
Have you ever smelled food cooking and felt like you were instantly back in your grandmother's kitchen? Or did the scent of coconut sunscreen transport you, even if only virtually, to a day you spent at the beach? Aromas are like deja vu; ready to catch us and transport us on a fantastic and experiential journey to the most memorable moments of our lives.
At Colgate, we want our fragrances to spark an emotional experience in consumers. That might mean recreating the feeling of a mother's love through the aroma of our fabric conditioners or household cleaners. Or enhancing the invigorating feeling of a shower to start your day. All this is accomplished through the creation of exceptional fragrances.
Our fragrances are more than just a mix of molecules that give off powerful aromas. In fact, sometimes our most subtle fragrances are our most iconic. We partner closely with the world's best fragrance houses, ensuring they fully understand a given brand's purpose in the life of our consumer; how we want them to feel when they choose and use our products and how we want them to feel after using them. Not only should the fragrance itself be memorable, we want it to be associated with a memorable experience.
Fragrance can also convey the specific benefits of a product. A high power household cleaner, for example, has a very different purpose and therefore a very different fragrance from a facial cleanser. Certain products need a fragrance that conveys efficacy and strength while others should convey gentleness and caring.
It's remarkable to be part of the fragrance creation process as it's a true blend of art and science. Perfecting a fragrance can create powerful synergy between a brand's identity, a product's benefits and the way we want people to feel while using it. And it takes a team to get it right–including marketers, perfumers, fragrance developers and formulators. Similar to an orchestra, each component has to be in lock step to deliver the perfect combination.
The true power of a fragrance is clear: when we get it right, our consumers will develop a lifelong and often generational relationship with our brands and products.
You might also be interested in...
How Colgate-Palmolive's Digital Upskilling Is Leading to E-commerce Growth

Read more

»

The Story Behind Hill's Prescription Diet ONC Care — Nutrition Designed Specifically For Pets With Cancer

Read more

»

How Colgate-Palmolive's Digital Learning & Development Program Drives Business Success

Read more

»