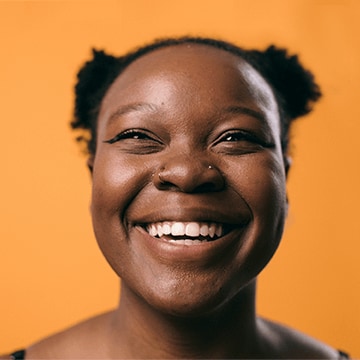 Innovating the Way to Whiter, Healthier Smiles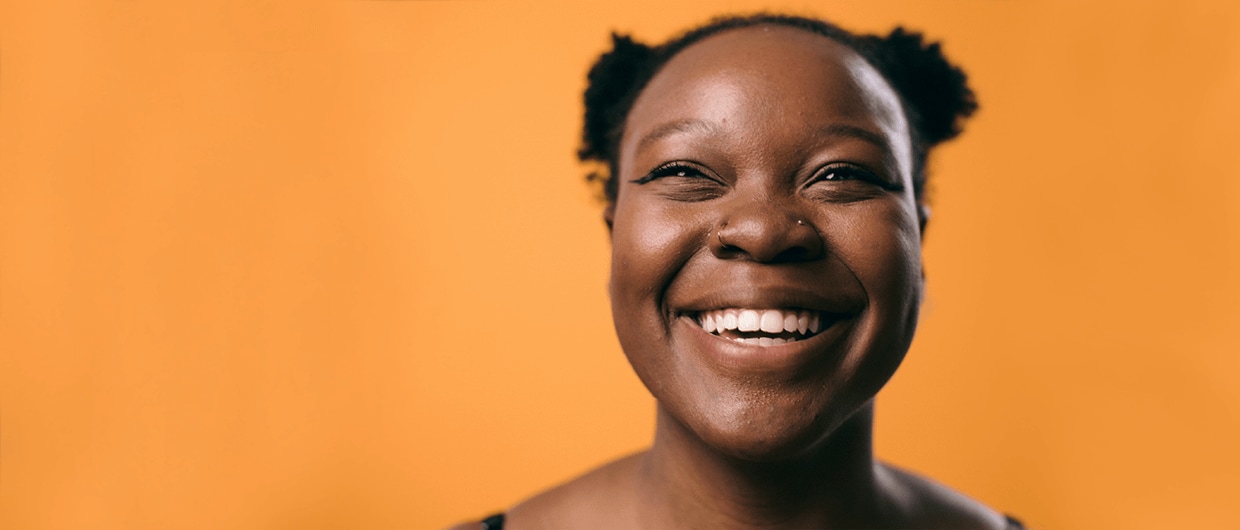 By Pat Verduin, SVP Global Technology
September 28, 2022

A bright, white, healthy smile: safe to say it's something nearly everyone wants.
Why? Because we know that a healthy smile is important to so many aspects of our life. In addition to contributing to physical health and overall wellbeing, research shows that a bright, white, healthy smile can improve people's self-perception, confidence and quality of life.
That's what has led us, as a globally-recognized leader in oral care with our Colgate brand in more than 62% of homes and 200 countries and territories around the world, to pursue innovative whitening technology in a variety of products, formulations and devices. We want people everywhere to have access to the benefits of a white smile, regardless of geography or socioeconomic status.
Hydrogen peroxide: a whitening powerhouse
At the center of whitening is hydrogen peroxide, which has become ubiquitous as a safe, effective whitening powerhouse found in many products and brands. But just because it's easily available doesn't mean that working with hydrogen peroxide is actually easy.
While the chemical compound fights both surface stains and discoloration of the dentin layer of our teeth, it presents challenges - it's unstable, easily affected by other ingredients in a toothpaste formula, and can take some time to work - often longer than people spend brushing their teeth.
For more than ten years, Colgate worked to perfect a formulation to stabilize the compound enough to work in a paste form, deliver effective whitening and also offer a pleasant experience for consumers. And we've had great success - launched in 2011 with 1% hydrogen peroxide and later with up to 5%, Colgate Optic White met all of the formulation challenges and has delivered on the promise of a whiter, healthier smile in many countries around the world.
Once we cracked the code to working with hydrogen peroxide, we set our sights on ways to amplify its whitening effects. Today, our whitening technology extends beyond toothpaste - which is only in contact with teeth for about 2 minutes during brushing. To increase the amount of time hydrogen peroxide is on teeth, thereby increasing its effects, Colgate introduced overnight whitening with the Optic White pen. The pen - in 2021 the #1-selling Colgate product sold on Amazon in the US - lets people apply a taste-free solution to their teeth prior to bedtime, allowing it to work overnight while they sleep until they brush in the morning. It's highly effective on its own, yet we found a way to help it work even faster by combining the benefits of the pen with an LED light accelerator, which reduces whitening time to just 10 minutes a day.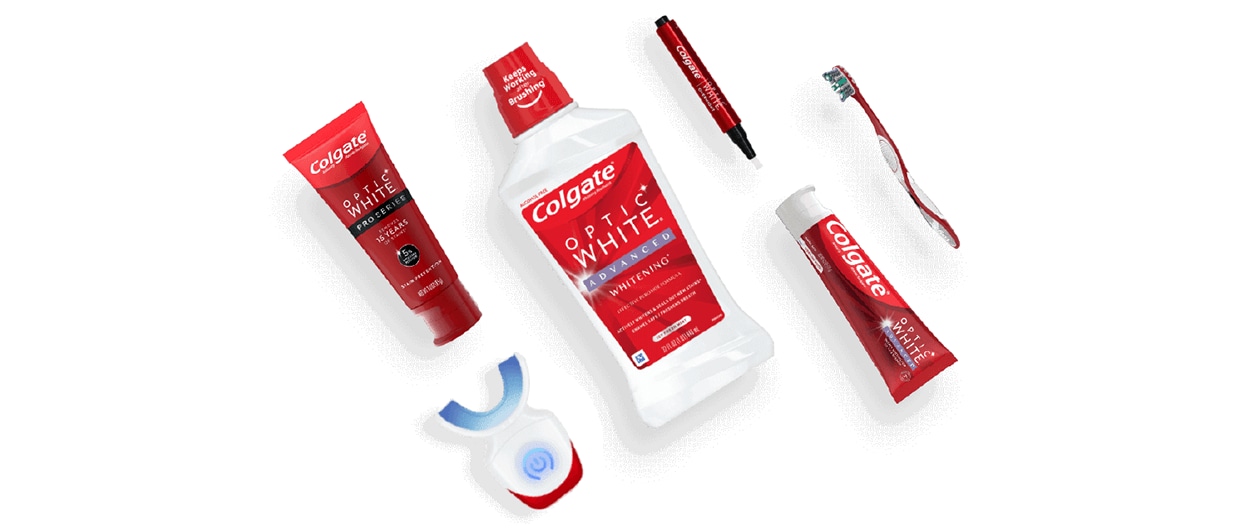 New technology for a broader reach
It might be surprising to learn, but hydrogen peroxide is currently only available in 24% of markets around the world. Since Colgate is determined to provide people everywhere with their brightest, whitest, healthiest smiles, we looked beyond the technology we already knew to reach the other 76%. We've discovered new ways to deliver whitening benefits for these markets. Our new product has been launched in India, ASEAN and the EU and targets stains with active oxygen technology, yielding whiter teeth in just three days.
Of course, all of our innovations, including Colgate's success in the whitening market, wouldn't be possible without cross-functional expertise and collaboration across disciplines, with a mix of talented people from microbiologists and engineers to polymer chemists and package designers to supply chain leaders and logistics experts working together to bring products like Optic White to life. Together, we're determined to help all people smile confidently.
This July, we celebrated the anniversary of the Americans with Disabilities Act (ADA) and the progress it has made by breaking down barriers for people with disabilities in our workplaces, schools and communities. The ADA is a civil rights law that prohibits discrimination against individuals with disabilities whether visible or invisible. It covers all areas of public life, including jobs, schools, transportation, in both public and private places. A Brief History of the ADA. can be found here. Learn more in this video from our employee resource group - the Colgate Abilities Network - and discover how we support people with disabilities at Colgate and in our communities.

You might also be interested in...
Colgate-Palmolive Announces Recipients of its 2023 Inspire Our Future Scholarship

Read more

»

Soupline Introduces the First-of-its-Kind Softening Tablets

Read more

»

The Science Behind PCA Skin's Most Powerful Anti-Aging Serum Yet

Read more

»