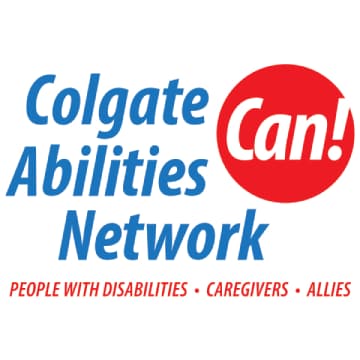 Colgate-Palmolive: A Safe and Inclusive Workplace for People with Disabilities
At Colgate, we are dedicated to creating an environment where all people feel they belong. That means employees can be their authentic selves and receive support to achieve their potential.
Colgate was recognized in 2021 and 2022 as one of the best places to work scoring 100% in the Disability Equality Index. The Disability Equality Index (DEI) is a comprehensive benchmarking tool that helps companies build a roadmap of measurable, tangible actions that they can take to achieve disability inclusion and equality.

Colgate was also selected as a 2021 Disability Matters North America Honoree in the Marketplace Category. The award selection was based on Colgate's commitment to the quality of life of children with special needs.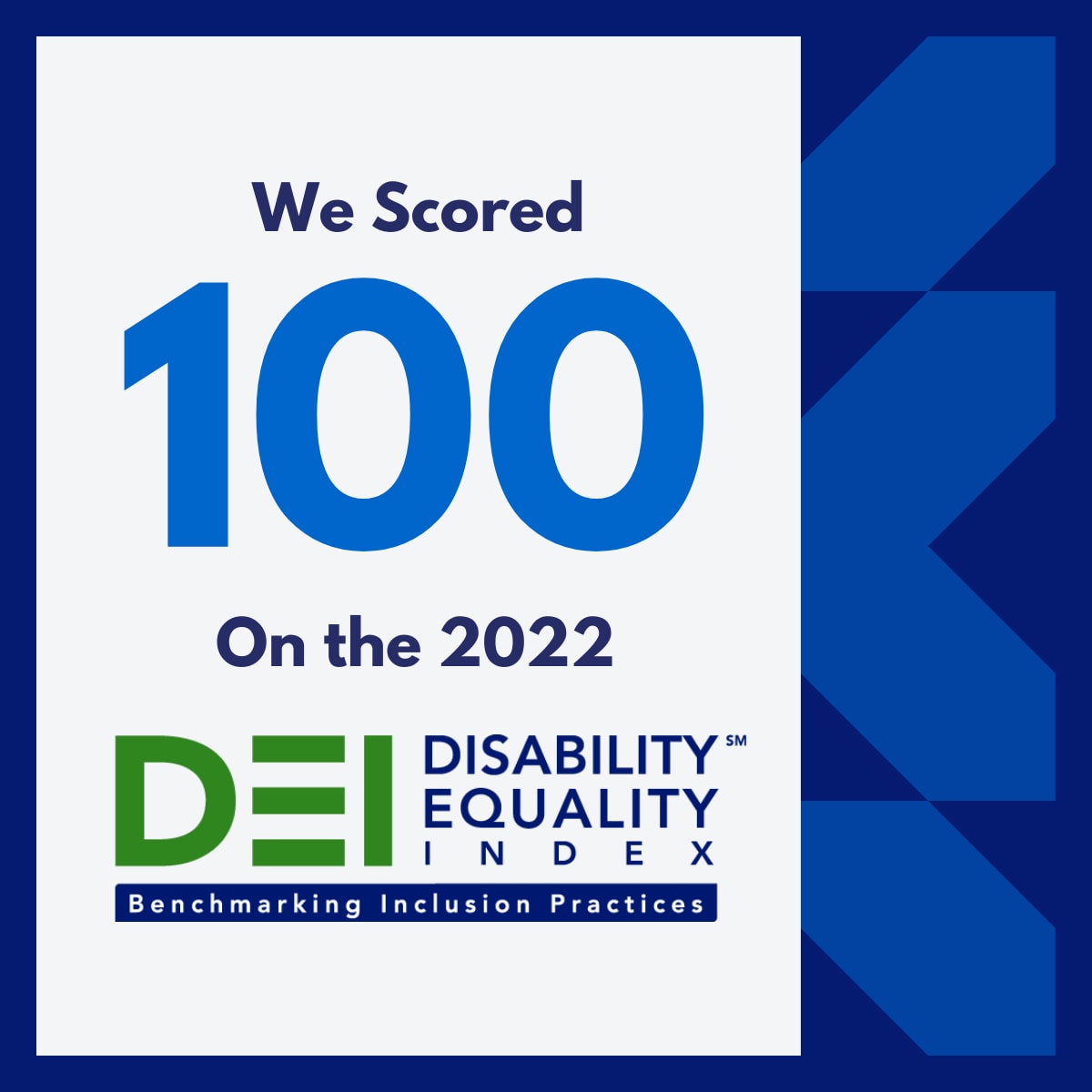 Here are a few ways we create an inclusive environment for people with disabilities within Colgate, as well as extend our impact beyond our company to empower the community.
Supporting people with disabilities and caregivers
Employee Resource Groups (ERGs) are key drivers in helping us build an inclusive organization where all Colgate People feel they can be their authentic selves. Our ERGs celebrate individual and collective diversity, contribute to employees' personal and professional development, and offer opportunities for connection.
Colgate Abilities Network (CAN!) & Allies Employee Resource Group ensures Colgate's business goals are connected to the global disability market, and serves as a valued resource to Colgate colleagues around the world. In doing so, we continue to foster Colgate's inclusive environment that cares deeply for and provides an equal opportunity for people with disabilities.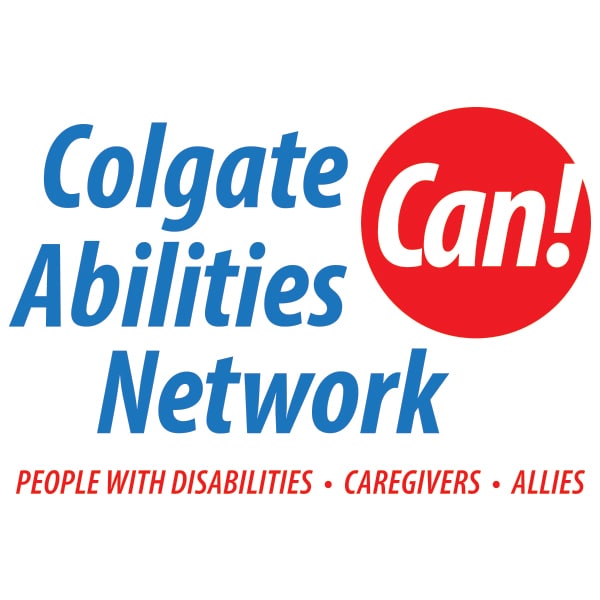 This July, we celebrated the anniversary of the Americans with Disabilities Act (ADA) and the progress it has made by breaking down barriers for people with disabilities in our workplaces, schools and communities. The ADA is a civil rights law that prohibits discrimination against individuals with disabilities whether visible or invisible. It covers all areas of public life, including jobs, schools, transportation, in both public and private places. A Brief History of the ADA can be found here. Learn more in this video from our employee resource group - the Colgate Abilities Network - and discover how we support people with disabilities at Colgate and in our communities.

In 2018, CAN created a powerful campaign to highlight the superior abilities of our own employees. Watch the video below to learn more.
Representing People with disabilities communities

Beyond creating an inclusive workplace environment, we strive to extend and champion these values in the communities we serve. One way we do this is through our global advertising, which has evolved to include the under-represented. Through our marketing campaigns, Colgate presents the reality of people with disabilities in a manner that is both authentic and optimistic.
One example is Colgate brand's Power of a Smile campaign, which promotes inclusion and optimism when a young boy who is seeing impaired boards a school bus looking for a seat. As he sits next to a girl, he smiles and she immediately lights up and befriends him.
Another example is Colgate Brand's Smile Strong campaign, which reflects on the inspirational Brina Maxino who is proud to live an "extra"ordinary life rather than an ordinary life. She was born with an Intellectual Disability but was able to overcome people's expectations to graduate as Valedictorian, earn 3 college degrees and travel the world as a Special Olympics Global Ambassador. Brina smiles strong when people tell her she can't do something.
Amplifying our impact beyond Colgate
In addition to creating an inclusive environment within our company, we aim to extend our efforts into the community through social media, education, and partnerships. Here are some initiatives that extend our impact:
The Colgate Innovation Lab in the Center for Persons with Disabilities at UPenn serves the special oral health care needs of the disabled community, broadens the curriculum for future dentists, and allows Colgate to directly observe challenges in order to develop innovative products.

Extending Colgate's BSBF dental van visits to special needs schools, and augmenting those visits with our award winning partnership with MagnusMode.

Sponsorship of Project Accessible Oral Health, that aims to be a collective catalyst for change in the way oral healthcare is delivered to and received by people with intellectual, developmental, and physical disabilities and their caregivers. Oral healthcare is an inseparable part of overall healthcare.

The Penn Dental Oral Medicine and Center for Clinical and Translational Research departments continue building collaboration and research involvement with each other. With the help of Colgate, they are spearheading a project housed in Oral Medicine that will look at caregiver perceptions on using a connected toothbrush in oral hygiene for children with autism.

Colgate participates in conferences that bring together experts in the disabilities community. Recently, Colgate's Chief Clinical Officer Dr. Maria Ryan and Clinical Research Innovation Manager Dr. Matilde Hernández presented at a conference hosted by the Santa Fe Group and the University of the Pacific: "Achieving Equitable Oral Health for those with Intellectual and Developmental Disabilities: A Promise, A Pledge, A Plan."

Colgate offers continuing education credits for dental professionals through its Colgate Oral Health Network, and recently hosted a webinar by Penn University Dean Dr. Mark Wolff exploring dentists and dental hygienists' role in improving access to care for individuals with special oral healthcare needs (available to watch on-demand here).

The Power of WE
All of these efforts are energized by Colgate people working together to create a meaningful impact. Through the power of WE, Colgate-Palmolive is empowering a brighter future for people with disabilities, caregivers, employees and allies within our company and within the communities we serve.
We believe everyone should have access to great oral care and a bright smile. Learn more about oral hygiene instructions for special-needs patients by visiting Colgate.com.
To learn more about how Colgate-Palmolive is reimagining a healthier future for all and building a more inclusive company and world, check out our 2022 Diversity, Equity and Inclusion Report and follow us on LinkedIn.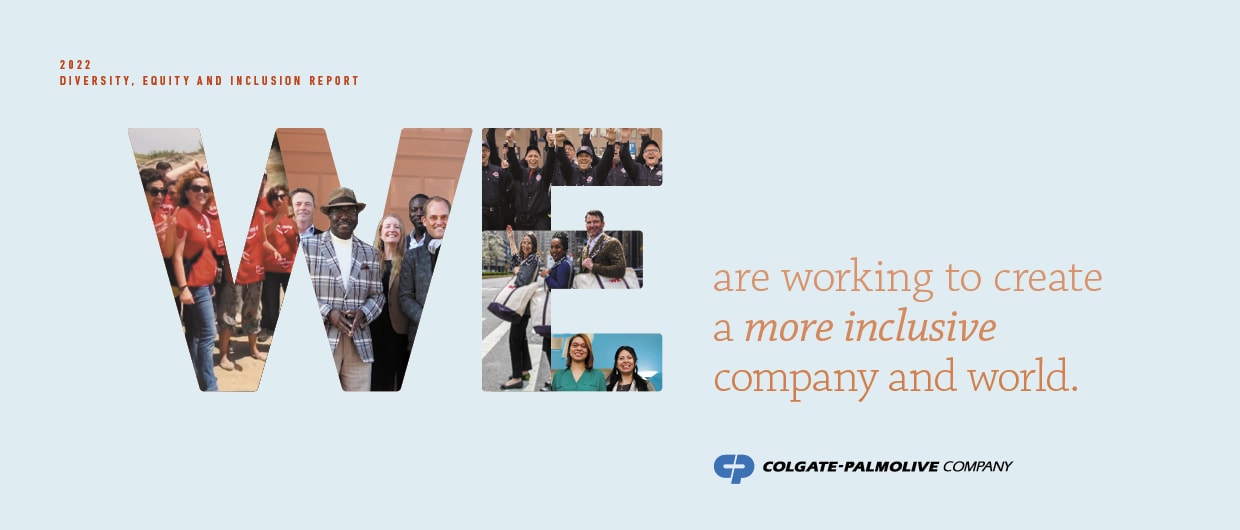 You might also be interested in...
How Interns are Helping Colgate-Palmolive Create the Future

Read more

»

Colgate-Palmolive: A Safe and Inclusive Workplace for People with Disabilities

Read more

»

How Colgate's Global Technology Organization Is Cultivating an Inclusive and Innovative Culture

Read more

»