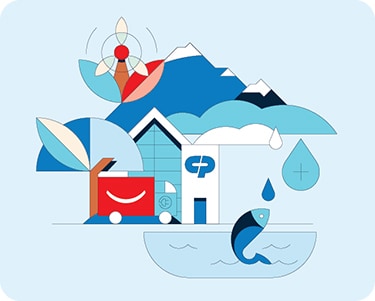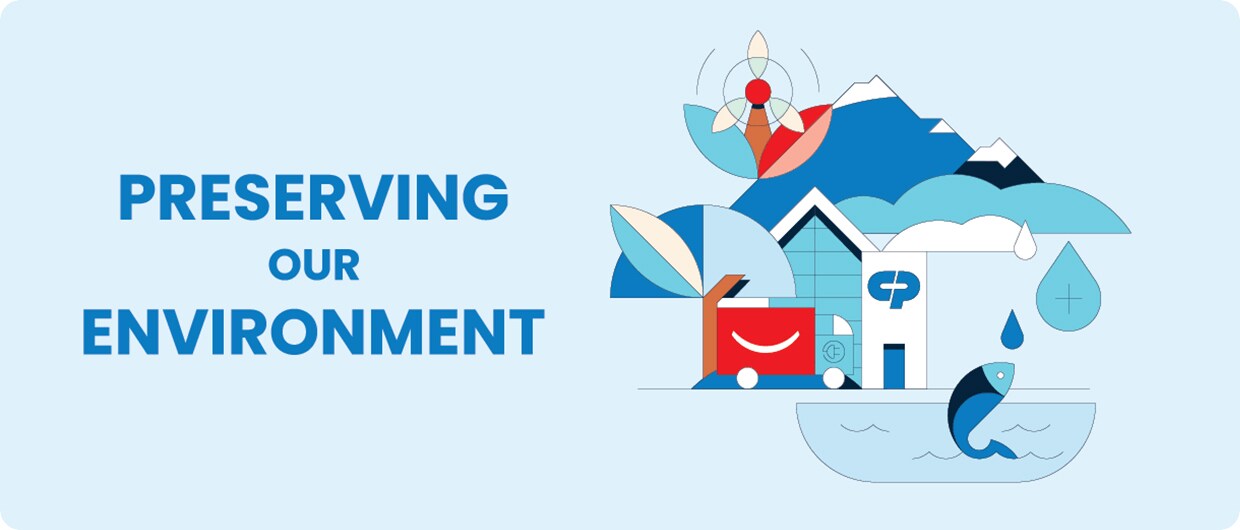 4 Major Steps Colgate-Palmolive Is Taking To Preserve The Environment As Part Of Our Sustainability Mission To Reimagine A Healthier Future For All
From creating the first-of-its-kind recyclable toothpaste tube to adopting net zero water and waste initiatives, we're making sweeping changes designed to bring more sustainable products and habits into millions of homes.
By Ann Tracy, Chief Sustainability Officer
April 2021
Whether you're brushing your teeth with Colgate toothpaste, showering with Sanex body wash, or cleaning dishes with Palmolive or Ajax, you probably rely on Colgate-Palmolive for products you trust in all areas of your home. What might surprise you, however, is that all of our long-trusted brands are becoming more and more eco-friendly.
As part of our purpose to reimagine a healthier future for all people, their pets and our planet, we have not only altered business practices to be more environmentally-conscious, we're also creating new technologies and manufacturing protocols that will help us hit remarkable sustainability targets within the next five years as part of our 2025 Sustainability & Social Impact Strategy. We are really proud that Colgate is in more homes than any other, so we can and we will create a healthier, more sustainable future for all.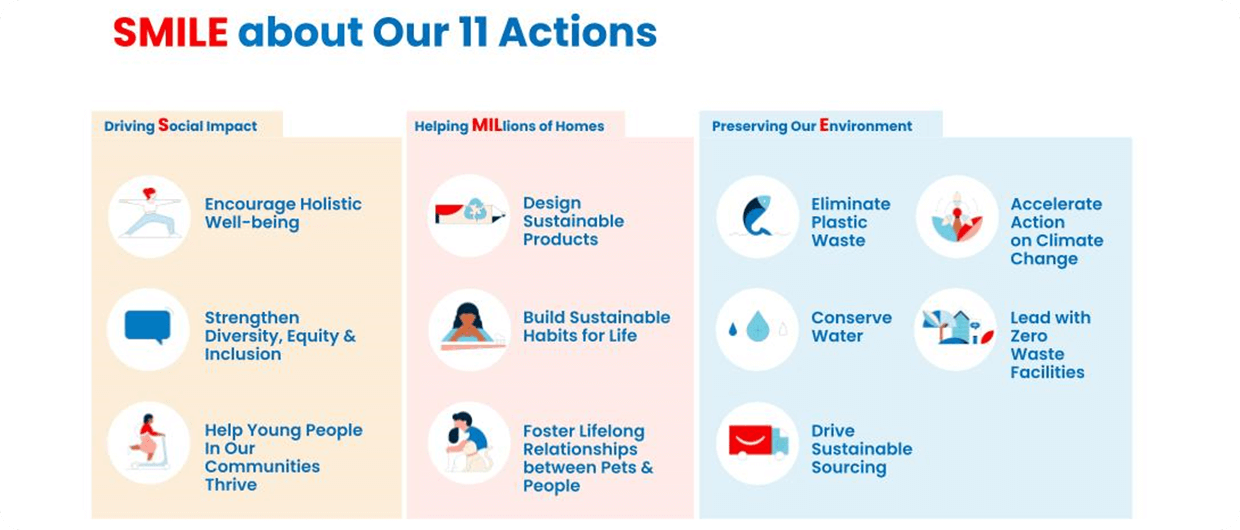 These advancements align perfectly with our core values. We are Colgate, a caring and innovative company that looks for ways to ensure the wellbeing of those we serve both inside and outside the company, empower people to develop healthier and sustainable habits, and reduce waste and combat climate change. With Colgate, we are in more households than any other brand in the world, which means we have both an opportunity and a responsibility to take action.
Here's a look at four key actions we're taking to protect the planet, explained by key Sustainability leaders at Colgate.
1. Eliminate Plastic Waste: Transitioning to recyclable toothpaste tubes
You recycle cans, bottles, cardboard boxes, yogurt containers, and so much more. Yet until recently, there was no such thing as a recyclable tube of toothpaste. Why?
For starters, toothpaste tubes are traditionally made with a layer of aluminum housed inside a sheet of plastic. In order to create a tube that could fit into existing recycling programs, the metal had to go. Next, engineers had to figure out how to convert the plastic—they focused on #2 plastic, aka high-density polyethylene (HDPE)—into a material that would look and feel familiar.
"HDPE, which is also used to make milk jugs and Suavitel fabric softener containers, is very rigid, and we needed to make it into a squishy, squeezable tube," says Greg Corra, Director of Global Packaging Innovation & Sustainability. "People have been brushing their teeth since they were 3-years-old; we weren't going to teach them to squeeze a tube in a new way."
After five years of research, the innovation team figured out how to accomplish this by using a combination of different grades of HDPE. "They come together like plywood," says Corra. "The material is flat but squishy, and when you chop it up you can melt it and reuse it."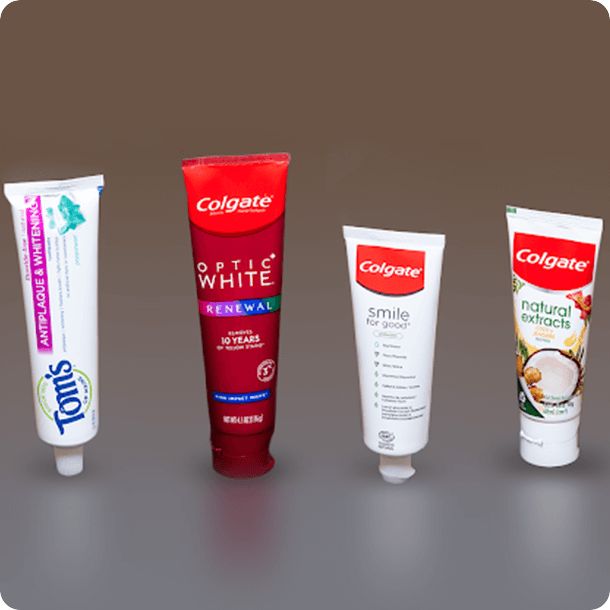 To dispose of the new tube, all consumers have to do is toss it in with their regular plastics recycling. In the U.S., Tom's of Maine, Colgate Optic White, and Colgate Zero kids' toothpaste are already being made with this new technology; by 2025, all of Colgate brand toothpastes tubes will be recyclable.
While we're proud to have created this innovative packaging, which was named as one of Time Magazine's Best Inventions of 2020, we aren't keeping it to ourselves: The patent is now available to anyone who wants to use it, including competitors. "We want to help make all tubes, by all companies, recyclable," says Corra.
2. Lead with Zero Waste Facilities: Keeping waste out of landfills
In 2010, Colgate slashed the amount of manufacturing waste headed to landfills in half—but we didn't stop there. We now have 20 TRUE Zero Waste certified facilities across five continents - more than any other company in the world. By 2025, the goal is for all of our global operations to achieve this certification.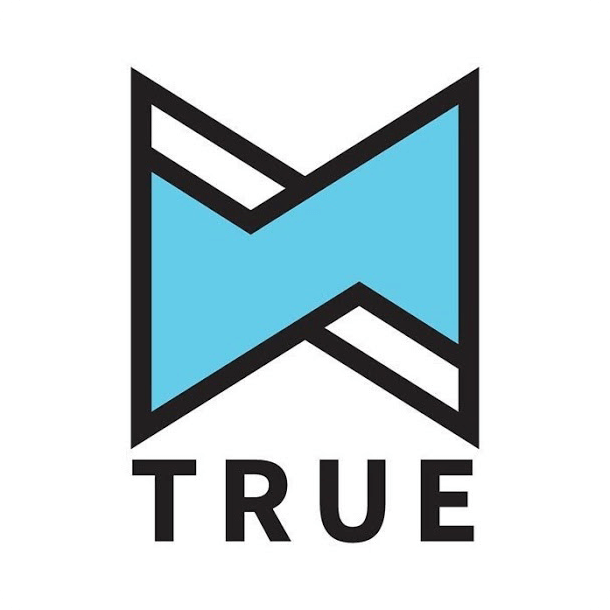 Certification, which is awarded by the U.S. Green Building Council, is only given to sites that manage to divert 90% of their waste from landfills, energy waste facilities, and the environment, says Casey Mahalick, Colgate-Palmolive Senior Technical Associate. To make that happen, each site must analyze everything from the packaging of raw materials sent by suppliers to the sustainability of finished consumer products.
To find surprising sources of trash, many Colgate plants have been engaging in "dumpster dives," says Mahalick. "You gather all the waste generated on site for a day or two and sort through it to see what's in there. It's a must-do because you need to know what you've been throwing away."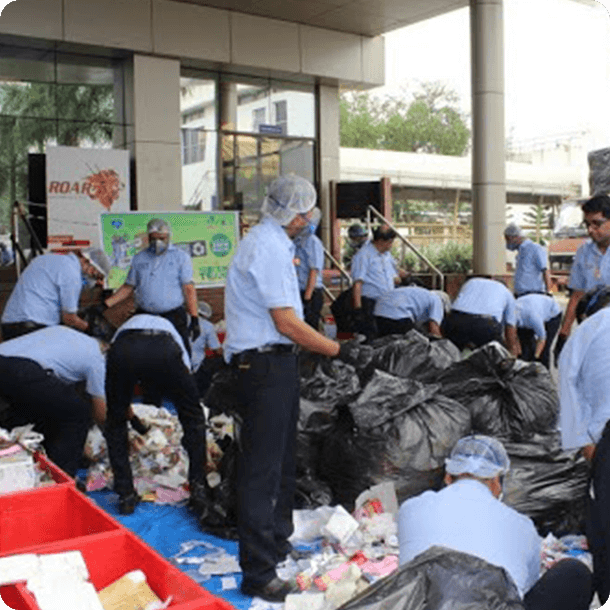 The dumpster dives literally show employees how much impact they can have. "One person might think, 'I throw away a bottle every now and then,' and assume it's not a big deal. But what if 300 employees are doing that?" says Mahalick.
3. Conserve Water: Working toward "Net Zero Water"
Between 2002 and 2019, Colgate figured out how to cut the amount of water used to make products in half. Now the plan is to achieve Net Zero Water status at all manufacturing sites by 2030.
As with the Zero Waste initiative, the Net Zero Water program will be monitored by the U.S. Green Building Council. To achieve Net Zero Water certification, a facility must prove that 100% of the potable water it uses is either returned to the source it was taken from (such as a well) or obtained from an alternative source (like a rainwater catchment system) that doesn't impact the local drinking supply.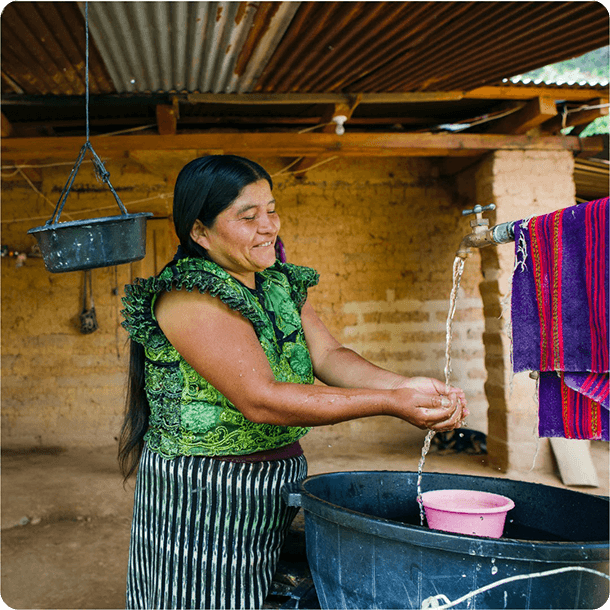 Reaching Net Zero Water is of utmost importance in water-stressed regions, including Mexico, India, Brazil, and South Africa, says Cecilia Coates, a Colgate-Palmolive Sustainability and Data Specialist. "We'll focus on them first, then bring everyone else along," she says.
We are simultaneously partnering with nonprofits to provide 1 million people with access to safe water and sanitation systems. "These are communities that are close to where we work and where many of our employees come from," Coates explains. "We've been taking water from the environment in these regions, so it's our way of giving back. It's part of being a good neighbor."
4. Accelerate Action on Climate Change: Cutting our carbon footprint
Colgate already knows a thing or two about conserving energy and reducing greenhouse gas emissions; we've been named an ENERGY STAR Partner of the Year for 11 years in a row. Next up: transitioning to 100% renewable energy for all global operations by 2030.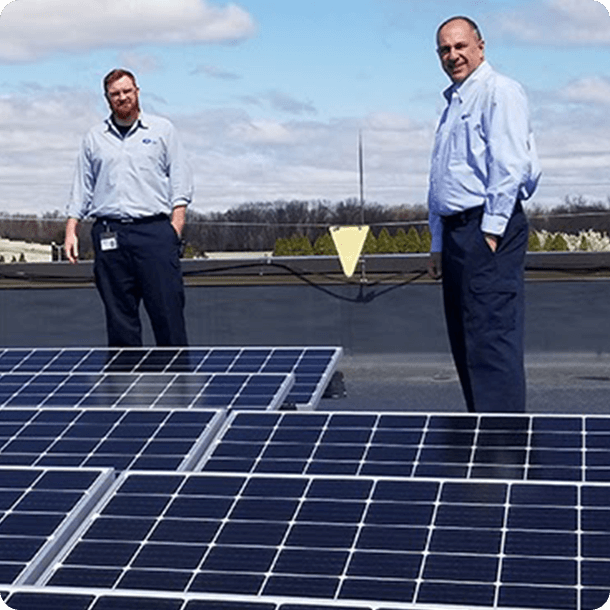 "There's a lot of excitement about it," says Vance Merolla, Worldwide Director of Global Sustainability. We are exploring a variety of strategies to harness green energy, from putting solar panels on the roof of our buildings to purchasing energy from outside providers that sell electricity generated by wind farms.
At the same time, we're striving to become "Net Zero Carbon" in global operations by 2040. "It's a very new target, so we're still mapping it out. But it means that we will compensate for or remove the equivalent amount of carbon generated by all the energy we use—including energy consumed by our operations and our employees commuting," Merolla explains.
Becoming even more energy efficient will remain an important piece of the puzzle. Staging "energy treasure hunts" is one way that we have already been encouraging employees to get in on the endeavor.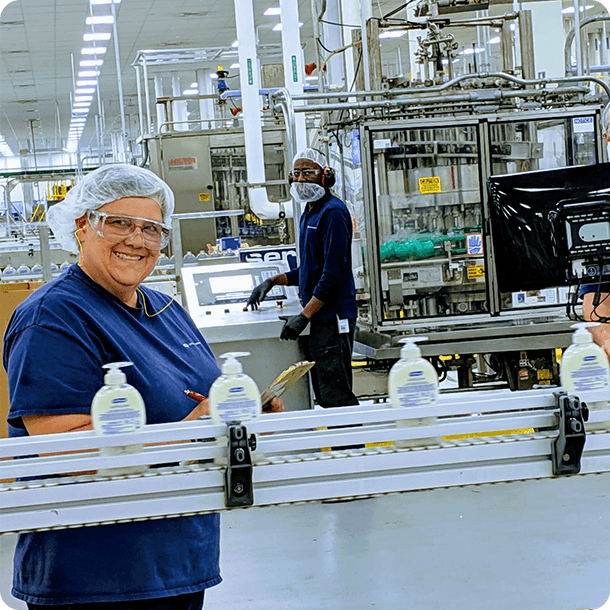 "We send small groups into specific parts of a factory—maybe one goes into the warehouse to look for lights that are left on while a technical team checks the efficiency of machinery," says Merolla. "We usually come up with a hundred ideas. Not all of them get implemented, but we always find several worth investing in and some that are so easy we can do them right away."
Since 2002, we've avoided over $600 million in energy costs, and 33 of our factories in 23 countries have collectively avoided using more than 3.2 trillion BTUs [British Thermal Units] of energy through their award-winning efforts. [That's enough power to provide electricity to almost 90,000 U.S. homes for a year.]
"Customers want to know that the companies they buy from have a purpose and align with their values," Merolla continues. "It's important for all our stakeholders, including consumers and investors, to know that we take climate change seriously."
Actions That Change the World
At Colgate, we take actions that change the world. I'm so proud of our team in Burlington, NJ who has completely reimagined how they operate to reimagine a healthier future for our planet. As a result, the plant has become the first LEED Zero certified site in the WORLD for their certification in all four categories - carbon, energy, water, and waste. Their efforts are a reminder that it is more than possible to have a large-scale manufacturing operation and be green at the same time. This certification and the other efforts noted above are just a few examples of how we're actively reimagining a healthier future for our planet and building a better future for all. We hope you'll join us in this ambitious endeavor.
You might also be interested in...
Colgate-Palmolive Earns 13th Consecutive ENERGY STAR® Partner of the Year Award

Read more

»

The Power of Innovative Partnerships to Advance Health & Wellbeing

Read more

»

Colgate-Palmolive S&P Dow Jones Sustainability Indices and CDP Achievements

Read more

»