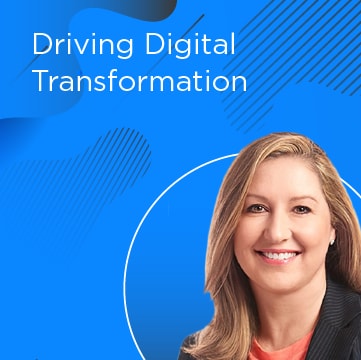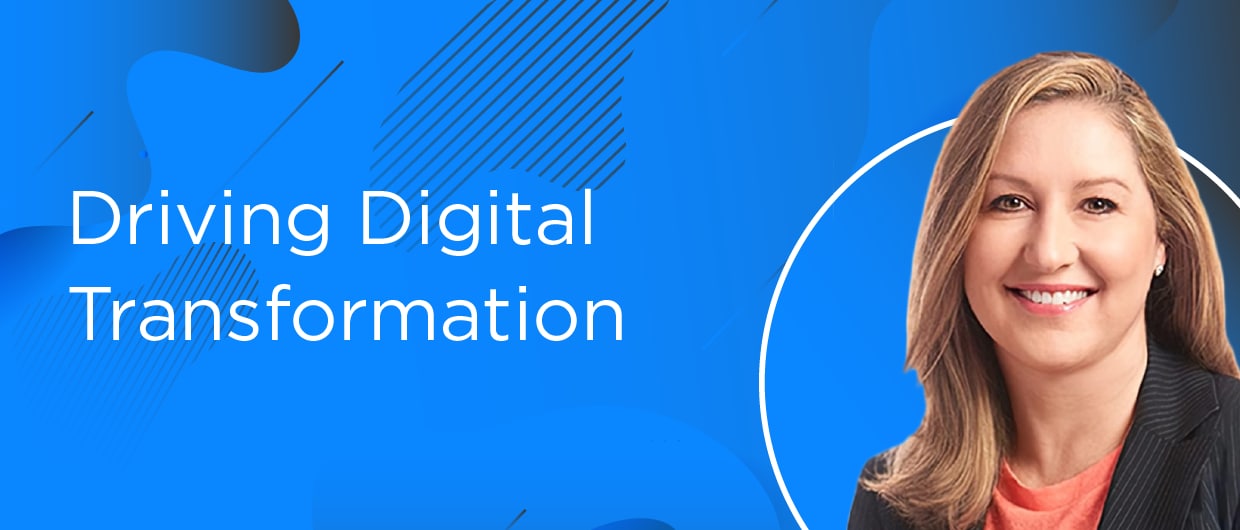 Digital transformation is foundational in how we meet our 2025 growth goals and bring our purpose of reimagining healthier futures for all people, their pets and the planet to life. In an increasingly connected world, we're harnessing the power of digital to enable and connect our 34,000+ global employees across the globe with new capabilities that reimagine what a happier, healthier future could look like for ALL.
At the Brand Innovators Evolution of Retail Summit, our Chief Digital Officer, Brigitte King, sat down with Dave McPherson, Key Account Director at Google Cloud, to discuss the process of guiding a company through a digital transformation, the benefits of offering ongoing educational and digital training programs, and how to focus on business results and impact.
Q: You started your career at Colgate, and are now back at Colgate. Tell us a bit about what's changed and how digital has evolved as part of the marketing mix.
A: I started my career at Colgate-Palmolive - the home of the Colgate brand that is in more homes than any other - in brand marketing, where I received great training on the fundamentals and all aspects of a brand business. We are a 200+ year old company, we sell products in over 200+ countries, and more than 80% of our sales come from outside the U.S. - we're truly global. As I've come back to Colgate 20+ years later, I'm driving a digital transformation globally, on all aspects of the marketing mix, focused across digital commerce, digital marketing, media and measurement. It's exciting for me to see us using digital capabilities to help us achieve our purpose of reimagining a healthier future for all. We're using digital to connect, market, reach and engage consumers on a whole new level. And we're working on getting the right products in our brand portfolio, to the right place at the right time, using digital techniques.
Q: What insights and lessons have been learned from Colgate's digital transformation journey?
A: We've learned a lot, and my top takeaways are:
#1: Listen, learn, and assess the business. And then can you articulate your
vision and set priorities and KPI's that are quantifiable.
#2: Build critical capabilities. We've worked with the Boston Consulting Group (BCG) to identify and measure these four capabilities:
Data-Driven Targeting: Improve your ability to execute data-driven consumer targeting
Automation: Drive Automation into the many aspects of digital marketing, digital search, digital media buying, audience and content delivery systems
Measurement: Set up a Measurement ecosystem, clear campaign KPI's and MMM's (marketing mix models) to best understand your ROI
New Ways of Working: Develop new, agile ways of working and vendor partnerships that can help advance your mission (maximize your organizational collaboration)
We are benchmarked now as advancing faster and more consistently across all 4 of those capabilities, as compared to our CPG peer group.
At Colgate, we've focused on upskilling our teams because they CARE about fulfilling our mission – getting products in the hands of the right people in the right place at the right time with products people want and need that create a healthier, more sustainable future for ALL people, their pets and our planet. Who wouldn't want to do that as a day job? And we're focused on our teams because we believe in the power of WE - together, we make an impact, and no one person can do it alone.
Q: How do you go about choosing the right technology to drive these digital successes?
A: An RFP process (request for proposal from vendors or agencies)– is key for us in how we drive this process. We are extremely thorough and criteria-based so we meet the business needs. And vendor partnerships (like the one we have with you at Google), really help us along that journey.
Q: Last two questions, a little more personal/fun. What time of day do you feel most creative?
A: Any time of day I'm LEARNING! We have a learning culture at Colgate, where we literally take time to just learn and then apply it to our business. I can be creative at all times - so I keep a notebook to jot down ideas or concepts I need to move on.
Q: What gets you out of bed in the morning?

A: Knowing that I'll be contributing to developing and building teams for their hard-earned success, WHILE fulfilling Colgate's purpose-driven mission (reimagining a healthier future for ALL) really does it for me!
To watch the full session, click below. And to learn more about what it's like to work at Colgate-Palmolive, click here.
You might also be interested in...
How a Colgate-Palmolive Flavorist Found Her Passion

Read more

»

Digitization Successes at Colgate-Palmolive

Read more

»

Colgate-Palmolive Honored as one of Fast Company's 2023 World's Most Innovative Companies

Read more

»