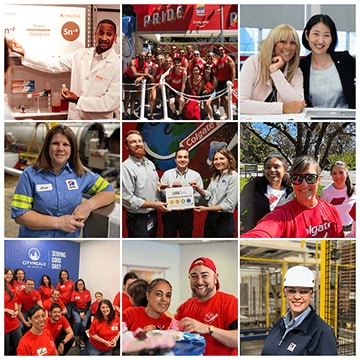 Get to Know Colgate-Palmolive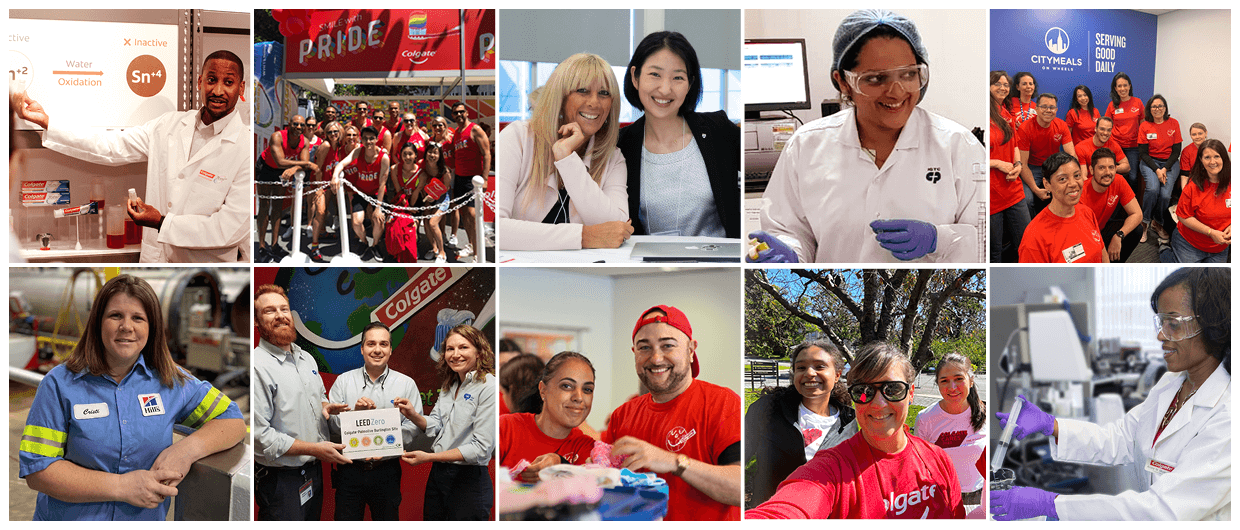 Discover what it's like to work at Colgate-Palmolive
January 2023

Who We Are
We are Colgate, a caring, innovative growth company reimagining a healthier future for all people, their pets and our planet. We're a passionate team of 34,000 employees serving hundreds of millions of people – and their pets – around the globe. Focused on Oral Care, Personal Care, Home Care and Pet Nutrition and reaching more than 200 countries and territories, Colgate teams develop, produce, distribute, and market health and hygiene products and pet nutrition essential to society. In addition to Colgate and Palmolive, our trusted brands include elmex, meridol, Tom's of Maine, hello, Sorriso, Speed Stick, Softsoap, Irish Spring, Protex, Sanex, Filorga, eltaMD, PCA Skin, Ajax, Axion, Fabuloso, Soupline and Suavitel, as well as Hill's Science Diet and Hill's Prescription Diet.
What We Care About
At Colgate, we take a people-centric approach: we care about our people, consumers, communities, shareholders, business and partners. We are committed to acting ethically, with compassion, integrity, and honesty in all situations, to listening with respect to others, and to celebrating our differences. We are also committed to protecting the environment, and enhancing the communities where we live and work.
All Colgate people are part of a global team – One Colgate – working together across departments and around the world. Only by sharing ideas, technologies, and talents can we achieve and sustain profitable growth.
We are equally committed to getting better every day in everything we do, as individuals and as teams. By better understanding consumer needs and customers' expectations and continuously working to innovate and improve products, services, and processes, we will achieve our highest potential and reimagine a healthier future for all.
Our values of Caring, Global Teamwork, and Continuous Improvement guide everything that we do.
We're honored to be named a World's Best Employer by Forbes, a 100 Best Company by Seramount, a Best Workplace for Innovators by Fast Company, and a Top 25 Consumer Goods Company by LinkedIn. And we're so proud of the collective efforts of ALL Colgate People who champion sustainability across our organization, which has resulted in Colgate-Palmolive being named a Most Sustainable Company of 2022 by Worth Media, a 100 Best Corporate Citizen by 3BL Media, one of America's Most Responsible Companies by Newsweek, a Top 100 U.S. Company Supporting Healthy Families and Communities by JUST Capital, and making the CDP Climate and Water A Lists.
How We Foster a Diverse, Equitable, and Inclusive Workplace
Achieving our purpose starts with our people— ensuring our workforce represents the people and communities we serve—and creating an environment where our people feel they belong; where we can be our authentic selves, feel treated with respect and have the support of leadership to impact the business in a meaningful way. If we do these things well, when we maintain diverse, open and honest input from each other, our partners and customers, we succeed. Learn more about how we are advancing diversity, equity and inclusion in our workplace and around the world here.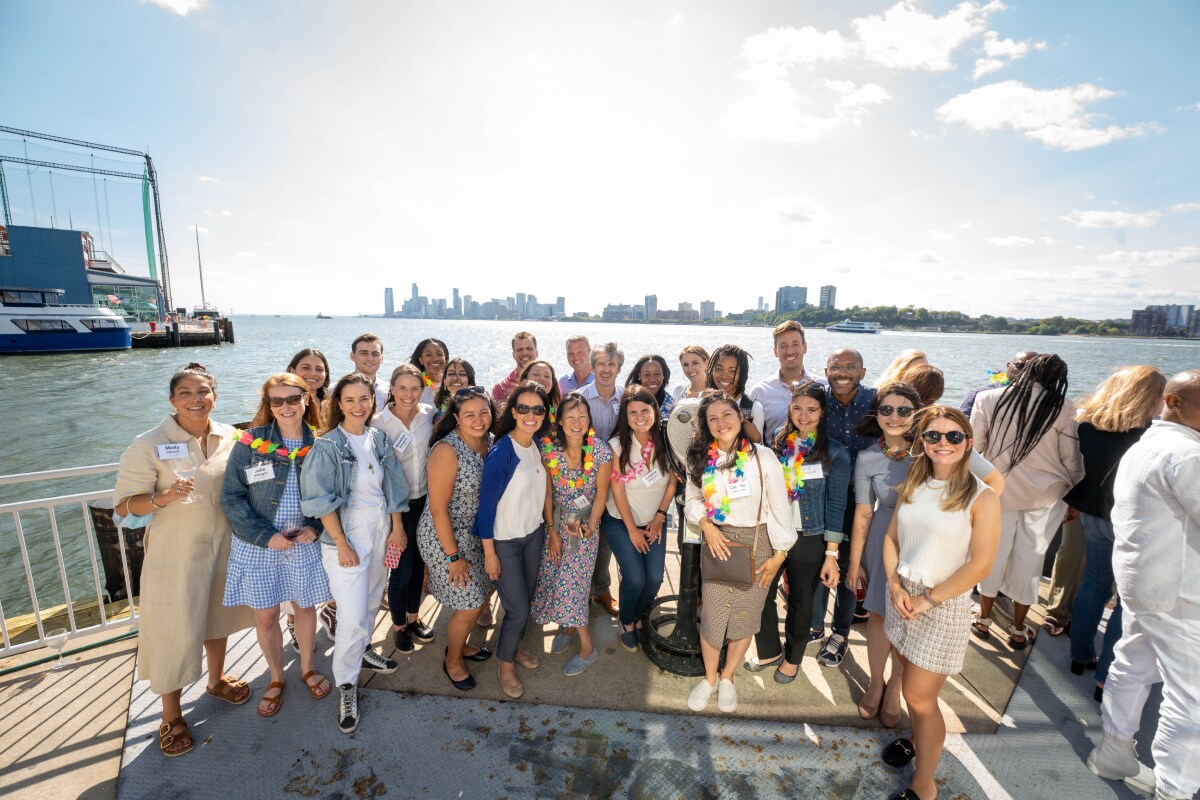 Our employee resource groups (ERGs) are vital to helping us build a diverse, equitable and inclusive organization, where all Colgate People feel we belong and can be our authentic selves. In the United States, we have 11 ERGs with 24 Chapters, each of which celebrate individual and collective diversity, contribute to our employees' personal and professional development, and offer the opportunity—especially in a hybrid work environment—to connect with each other. They are also spaces where people of similar backgrounds can get together to discuss issues affecting their communities, create awareness for how Colgate can provide support, and invite their colleagues to join them as allies.
Asian Action Network / AspirAsian

Black Leadership Network
Colgate Abilities Network
Hill's Sustainability Network
Hill's Veterans Leadership Network
Latinx Leadership Network
LGBTQ&A Network / Hill's Pride Tribe
We're honored to be named a Top 100 Company for Diversity and Inclusion by Refinitiv, a Best Company to work for Multicultural Women and a Top Company for Executive Women by Seramount, A Top 50 Company for Diversity by DiversityInc, a Best Place to Work for Disability Inclusion by Disability:IN, as well as a Best Place to Work for Women and Diverse Managers by Diversity MBA Magazine.
How We Take Care Of Our People
At Colgate-Palmolive, we care about our people. Our robust benefits* offerings are a key way our value of "caring" comes to life. Below are some of the benefits and learning opportunities provided to our employees in the United States.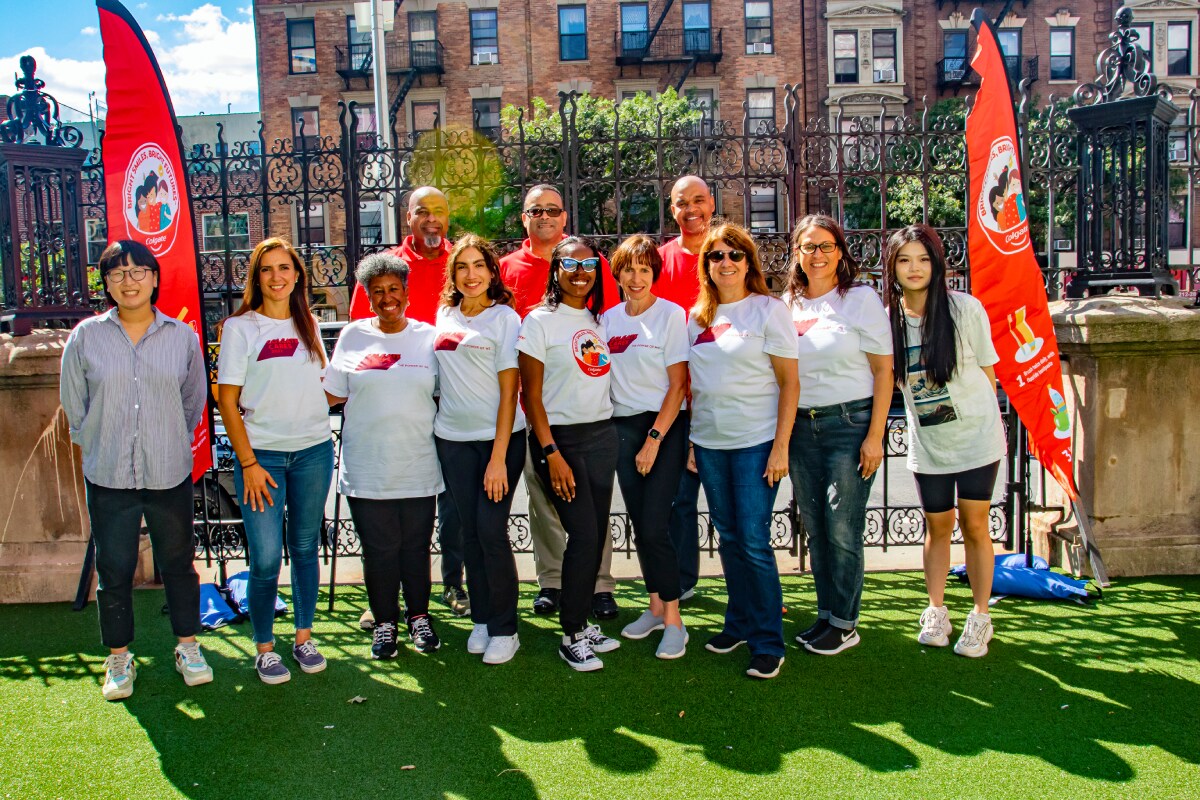 A Wide Range of Medical Insurance Options (EPO, PPO, and High Deductible Health Plan (HDHP) options)
Generous Dental Coverage
Vision plan
Healthcare flexible spending account (FSA) and/or Health Savings Account (HSA)
Telemedicine
Nurse line for everyday medical questions
Generous 401(k) savings plan

Company match on 50% of employee contributions of up to 6% of eligible pay (increases to 75% after 5 years)
Company automatic contribution of 4% of eligible pay (increases to 5% after 10 years)

Free financial planning and financial education
A number of insurance and disability offerings
Matching Gifts Program
Generous Paid Time Off (PTO) and Paid Sick Time
Paid Holidays (and flex holidays)
Summer Hours (varies by location and role)
Pets @ Work (varies by location)
Flexible hybrid work offerings based on role
Mental Health


Telemedicine psychology visits
Employee Assistance Program

Up to 8 free sessions per person per issue per year

Family

Parental leave

8 weeks paid; 12 weeks unpaid*

Backup child care and elder care
Adoption assistance
College scholarship
College coach

Help with your child's college search, applications, and financial aid

Discounts on tutors and test prep
Wellthy caregiving support
Dependent care flexible spending account

Lifestyle

11 employee resource groups
Online discounted company store
Tuition assistance
Pet insurance discount
On-site cafeteria (varies by location)
Commuter benefits (varies by location)

Arts & culture tickets (varies by location)
Fitness/Wellbeing classes (varies by location)

*Varies for employees with less than 12 months of service and is subject to hours worked requirements
Learning Culture

Learning Fridays company-wide initiative
Robust course content from Linkedin Learning (Lynda.com), Harvard Business Publishing (LeadingEdge), SuccessFactors, datacamp, Circus Street, TED @ Work, and more
Degreed LXP enterprise access, providing employees with leading content and expertly curated skill building plans
Join Us!
Interested in being part of our growing, global community? Check out our open roles at jobs.colgate.com. And join us on our journey of reimagining a healthier future for all.
*Please Note: Listed benefits are not guaranteed and may vary by location/business. All benefits subject to applicable eligibility requirements.
Any reference in this communication to "Colgate-Palmolive," "Colgate" or "Company" will include the Colgate-Palmolive Company and/or its subsidiaries as applicable. This communication makes reference to the terms of certain employee benefit plans and programs available to certain current or former Colgate employees ("plans"). Nothing in this communication creates a right to be covered under such plans, and it is not intended to be a plan document or insurance carrier contract. In the event of any conflict between the plan documents or insurance carrier contracts and this communication, the terms of the applicable plan documents and/or insurance carrier contracts will govern. The plan administrator (or its delegates) reserves the sole and absolute discretion to interpret the plans and to make all determinations thereunder, and such determinations are binding on all parties as described in the applicable summary plan description. Colgate reserves the right to amend, modify or terminate (in whole or part) the plans at any time without advance notice and for any reason with respect to both current and former Colgate employees and their dependents.
You might also be interested in...
How Interns are Helping Colgate-Palmolive Create the Future

Read more

»

Colgate-Palmolive: A Safe and Inclusive Workplace for People with Disabilities

Read more

»

How Colgate's Global Technology Organization Is Cultivating an Inclusive and Innovative Culture

Read more

»