Noel Wallace, Chairman, President & CEO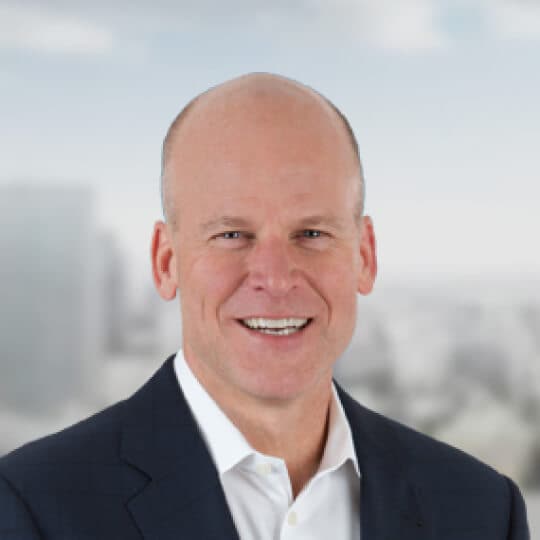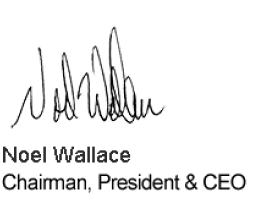 Colgate-Palmolive is reimagining a healthier future for all people, their pets and our planet. With the Colgate brand found in more homes than any other, we embrace our extraordinary opportunity - and responsibility - to make the world a better place. As you will read in the following report, Colgate People are focused on three key ambitions:
Driving social impact by being a best in class employer and responsible corporate citizen that champions health and wellbeing and advances diversity, equity and inclusion for our people and communities.
Helping people develop healthier habits through greater transparency and sustainable products that improve their lives and homes - from oral and personal care to home care and pet nutrition.
Preserving and enhancing our environment by accelerating action on climate change, eliminating waste, decreasing plastic usage and conserving natural resources.
Below are just a few examples of what you will read about in our report:
Driving Social Impact

The tragic events we confronted in the U.S. last summer and other cultural and racial tensions around the world prompted us to reexamine our overall Diversity, Equity and Inclusion (DE&I) efforts in 2020. We are listening, learning, understanding and acting with courage and conviction.
We also continued to champion health and hygiene in our communities through the Colgate Bright Smiles, Bright Futures (BSBF) oral health program. We have reached more than 1.3 billion children and families with education, free toothpaste, toothbrushes, dental screenings and treatment referrals to children in more than 80 countries around the world. We are raising the bar to reach two billion children by 2025.
Helping Millions of Homes
In 2020, Colgate continued to design new, more sustainable products to enhance health and hygiene. Recently, we introduced the Colgate Keep, a reimagined toothbrush with an aluminum handle and replaceable brush head that contains 80 percent less plastic than a similarly sized Colgate toothbrush. We also continued to drive water scarcity awareness through our #SaveWater campaign globally, encouraging everyone to turn off the tap while brushing. Our outreach extended to our furry friends led by Hill's Pet Nutrition, which provides premium nutrition for dogs and cats and promotes pet adoption to help shelter animals find their forever homes. Looking ahead, engaging with people who choose our products is important to us so we are working on 100% ingredient transparency across all our brands by 2025.

Preserving our Environment
Colgate now has 20 TRUE Zero Waste facilities in 10 countries on five continents - more than any other company - and we are aiming to be 100% certified by 2025. We also introduced our first-of-its-kind recyclable toothpaste tube, a technology we are sharing with others to help make all tubes part of the circular economy. Ever focused on the future, we have commited to reduce our use of new (virgin) plastics in packaging by one third, and have set a target for all of our packaging to be recyclable, reusable or compostable by 2025. Finally, we are accelerating action on climate and have set a target in our own operations to achieve net zero carbon by 2040 and 100% renewable energy by 2030, supporting our pledge to the United Nations Business Ambition for 1.5 degrees.
In short, Colgate People are energized by our purpose which incorporates ambitious and measurable sustainability and social impact commitments. Working with customers, suppliers, NGOs, academics, governments and other partners, we're building a brighter and more sustainable future for all. We are eager to share our progress with you here.