Preserving Our Environment
We are accelerating action on climate change and reducing our environmental footprint, working with our partners and operations to eliminate waste, decrease plastic usage, save water and conserve natural resources. But to truly make a difference and have a positive impact, we are working toward a shift to the circular economy, one where products are designed to be reusable and waste streams become feedstocks for other products.
Eliminate Plastic Waste
Colgate recently joined AB InBev, The Coca-Cola Company and Unilever to jointly run and sponsor the 100+ Accelerator, an open-innovation program designed to collaborate with entrepreneurs, innovators, engineers and scientists on some of the world's most pressing sustainability issues. Of the six startups that Colgate sponsored directly, five are focused on the circular economy, and are working in areas such as biomaterials for packaging, soluble and biodegradable alternatives for flexible packaging, and recycling plastic waste.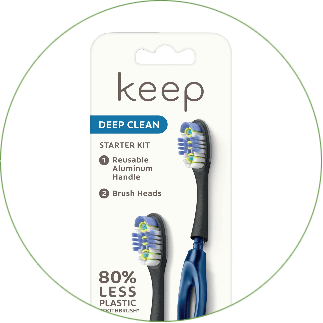 Accelerate Action on Climate Change
Colgate has been working on climate change for over 20 years. Accelerating Action on Climate Change is a core action of our 2025 Sustainability & Social Impact Strategy and drives our intention for Net Zero carbon emissions across our growing business. Our targets align with the Science Based Targets initiative (SBTi), the Paris Agreement, our signing of the Business Ambition for 1.5ºC and our commitment to Recover Better, working in concert with the UN Global Compact (UNGC).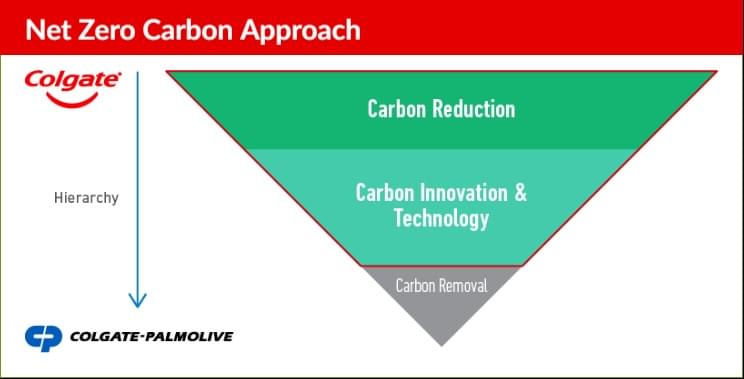 Lead with Zero Waste Facilities
As part of our 2025 Sustainability & Social Impact Strategy, Colgate is working toward zero waste through the Total Resource Use and Efficiency (TRUE®) Zero Waste certification program overseen by Green Business Certification Inc. (GBCI). Currently, our manufacturing facilities in all our geographies and certain offices and warehouses are using the TRUE® Zero Waste approach and tools. TRUE Zero Waste facilities also meet high standards with respect to energy and water efficiency.
Water Stewardship
Saving water is a cornerstone of Colgate's 2025 Sustainability & Social Impact Strategy, a central component of our mission to create a healthy and sustainable future. Clean water is vital to the communities we serve, yet in many regions of the world, it is becoming an increasingly scarce resource. We're taking action to ensure water stewardship, security and resilience across our value chain, to protect ecosystems and support water access in our communities. That means we take care of water and conserve its use, help people gain access to safe water and mitigate risks associated with water scarcity.
Drive Sustainable Sourcing
The most environmentally friendly products are made with sustainable and responsibly sourced ingredients. Therefore, drive sustainable sourcing is one of the eleven actions we have articulated as part of our 2025 Sustainability & Social Impact Strategy. This requires that we have high expectations for our suppliers and establish robust and collaborative partnerships in areas such as labor practices and universal human rights, protecting the environment, health and safety and ethical dealings.