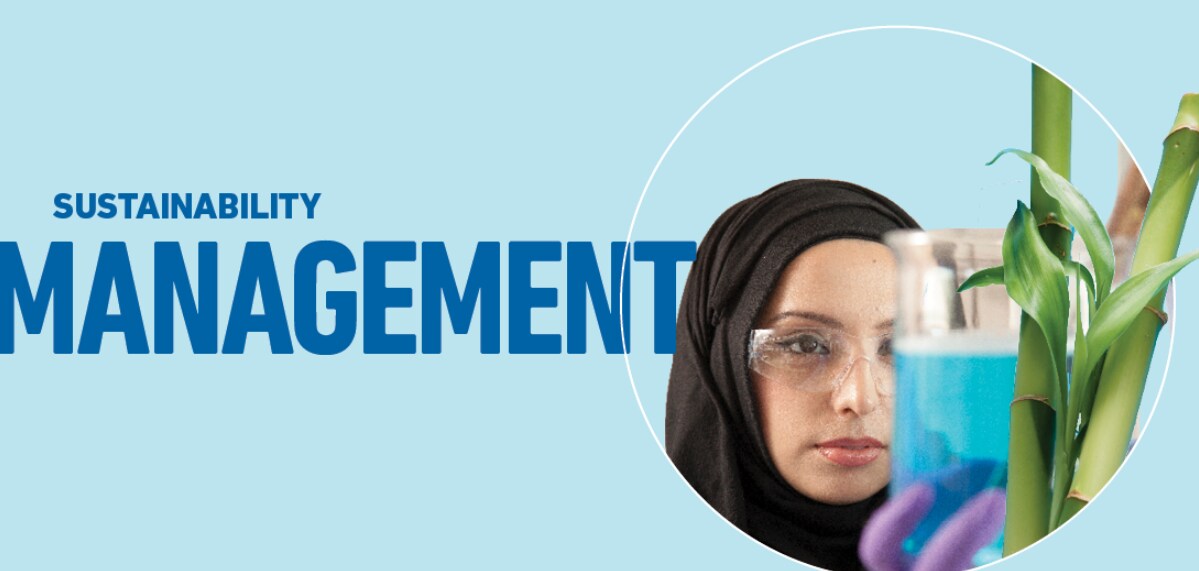 Sustainability Management & Sustainability Governance
We view sustainability as critically important to our overall business and growth strategy. Our efforts span all aspects of our business, including supply chain, research and development, marketing, innovation, customer development and people development.
Materiality Approach
To assess Colgate's sustainability performance, we had to first develop a framework upon which to judge our progress. This process began in 2019, when we conducted a Sustainability Impact Assessment, also known as a materiality analysis.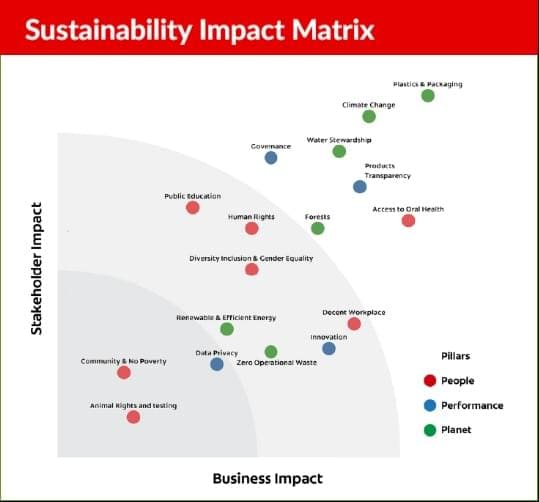 Stakeholder Engagement
Colgate strives to connect with a wide variety of internal and external stakeholders so they can provide input on our sustainability strategy, particularly in terms of our targets.
Our main stakeholder groups, with examples of our engagement approach for each group with respect to sustainability, can be found here.
Sustainability Governance
As we work to achieve Colgate's purpose to reimagine a healthier future for all people, their pets and our planet, Colgate People working around the world share a commitment to our three core corporate values: Caring, Global Teamwork and Continuous Improve.
Board of Directors
Our Board of Directors (Board) views sustainability as being critically important to Colgate's overall business and growth strategy and our Board plays an essential role in guiding and overseeing that strategy. Our Board was deeply involved in the development of our strategic plan and received detailed briefings throughout the year on critical aspects of its implementation.
Business Integrity
All our employees worldwide are required to annually certify that they understand and comply with the Code of Conduct. In addition, our executives and key managers worldwide participate in training programs regarding the Code of Conduct, Colgate's values, effective leadership and the applicable laws and regulations that govern our business practices around the world. Our directors also annually certify their compliance with the Code of Conduct.