Saving Time and Energy with Colgate-Palmolive's Fast Dry™ Technology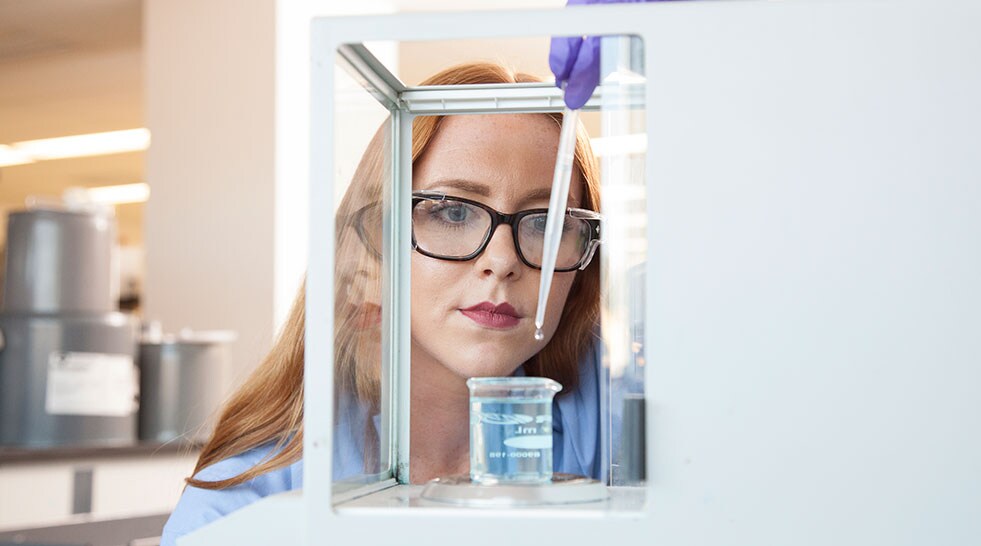 Finding new ways to improve the lives of people around the world is what drives Colgate-Palmolive scientists to develop new products and technologies. Five years ago, the Colgate-Palmolive Consumer Insights group gathered data and feedback from people around the world who identified a specific need: to improve the process for drying clothes. People around the world—particularly those who dried their clothes in the open air—were frustrated with how much time it took. People who used dryers were also concerned with the energy consumption of drying clothes. This data sparked the ideation, development and creation of Colgate-Palmolive's trademarked and patent-pending Fast Dry™ technology, which was first brought to market in the United States in 2014 in the forms of liquid fabric conditioner and dryer sheets.
Colgate-Palmolive scientists designed the technology to enable people around the globe to dry clothes faster, saving time and energy. Prior to the product hitting retail store shelves, however, Dr. Edna Ambundo, who leads the global fabric conditioner product development team at Colgate-Palmolive, says the development process was dynamic. The global fabric conditioner product development team discovered a silicone polymer that, when formulated into a unique fabric care composition, could efficiently wick water away from fabric. The team discovered that after 5 washes, the polymer helped to dry cotton and polyester cotton fabric swatches 30% faster in a dryer versus using detergent alone and increased line-drying speed by 25% as well. Then, the team built and tested Colgate-Palmolive's Fast Dry™ technology iteratively, working closely with textile experts from a leading academic institution on laboratory performance method development that yielded the most optimized version to bring to market. Together, they developed a greener product, supported by using less energy for drying.
All in all, Fast Dry™ technology not only cut drying time considerably, but since clothes spend less time in the dryer, it could also save energy at home, which in turn helps the environment. Based on faster drying times, US consumers using Fast Dry™ could benefit from lower energy consumption by their electric dryers.
With additional research, Colgate-Palmolive's fabric conditioner product development team also found that Fast Dry™ use resulted in a reduction of wrinkles. Less wrinkles means less energy expended on ironing.
The fabric conditioner product development team strives to express science in the everyday products that are often taken for granted—like fabric softener or dryer sheets—to deliver more value to product users. In addition to the Suavitel brand that introduced it, the integrated, Fast Dry™ technology product portfolio was expanded to Fleecy, another Colgate-Palmolive brand enabling more people to save time and reduce their environmental footprint. Raul Maldonado, the lead researcher behind the Fast Dry™ technology, adds, "Applying science and knowledge to products allows our team to discover new ways to improve lives—of our families, friends and people around the globe who trust our products in their homes."